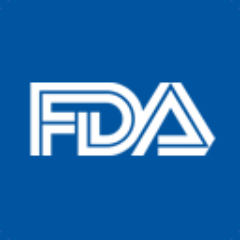 The U.S. Food and Drug Administration (FDA) has taken a major step toward banning flavored cigars and menthol cigarettes. Today, the FDA announced that rule-making toward implementing both of these bans will be officially published to the Federal Register on May 4, 2022.
As a part of the rule-making process, beginning May 4, 2022, the public can provide comments on these proposed rules, which the FDA will review as it considers future action. Comments will be accepted electronically or written until July 5th, 2022. The FDA is also scheduling public listening sessions on June 13 and June 15.
The move essentially takes the proposed flavored cigar and menthol cigarette bans out of the ANPRM stage and tees it up for implementation. FDA has said that under the proposed rules the FDA cannot and will not enforce against individual consumers for possession or use of menthol cigarettes or flavored cigars. However, if the proposed rules are finalized and implemented, FDA enforcement will be aimed at manufacturers, distributors, wholesalers, importers, and retailers who manufacture, distribute, or sell such products within the U.S. that are not in compliance with applicable requirements.
The FDA's rationale for the bans revolves around youth access to tobacco. While both bans were announced together under a common theme of reducing tobacco access to youth, the two bans have separate rule-making.
"The proposed rules would help prevent children from becoming the next generation of smokers and help adult smokers quit," said Health and Human Services Secretary Xavier Becerra in a statement. "Additionally, the proposed rules represent an important step to advance health equity by significantly reducing tobacco-related health disparities."
"The authority to adopt tobacco product standards is one of the most powerful tools Congress gave the FDA and the actions we are proposing can help significantly reduce youth initiation and increase the chances that current smokers quit. It is clear that these efforts will help save lives," added FDA Commissioner Robert M. Califf, M.D. "Through the rulemaking process, there's an important opportunity for the public to make their voices heard and help shape the FDA's ongoing efforts to improve public health."
In the rules, the FDA has given a definition of a cigar as follows:
(1) is not a cigarette and (2) is a roll of tobacco wrapped in leaf tobacco or any substance containing tobacco. This rule would provide that a cigar or any of its components or parts (including the tobacco, filter, or wrapper, as applicable) must not contain, as a constituent (including a smoke constituent) or additive, an artificial or natural flavor (other than tobacco) or an herb or spice, including, but not limited to, strawberry, grape, orange, clove, cinnamon, pineapple, vanilla, coconut, licorice, cocoa, chocolate, cherry, coffee, mint, or menthol, that is a characterizing flavor of the tobacco product or tobacco smoke.
The FDA has proposed if a cigar has a characterizing flavor as follows:
The presence and amount of artificial or natural flavor additives, compounds, constituents, or ingredients, or any other flavoring ingredient in a tobacco product, including its components or parts;
The multisensory experience (i.e., taste, aroma, and cooling or burning sensations in the mouth and throat) of a flavor during use of a tobacco product, including its components or parts;
Flavor representations (including descriptors), either explicit or implicit, in or on the labeling (including packaging) or advertising of a tobacco product;
Any other means that impart flavor or represent that a tobacco product has a characterizing flavor.
Cigars with tobacco as their characterizing flavor would not be subject to this proposed product standard's prohibition.
FDA has also said these moves are a critical piece of the Biden Administration's Cancer Moonshot program that is aimed to reduce the death rate of cancer by at least 50 percent over the next 25 years. FDA has said tobacco is a leading cause of cancer and has claimed that 30 percent of all cancer deaths in the United States are caused by smoking.
The implementation of the bans would take place one year after the final rule is published.