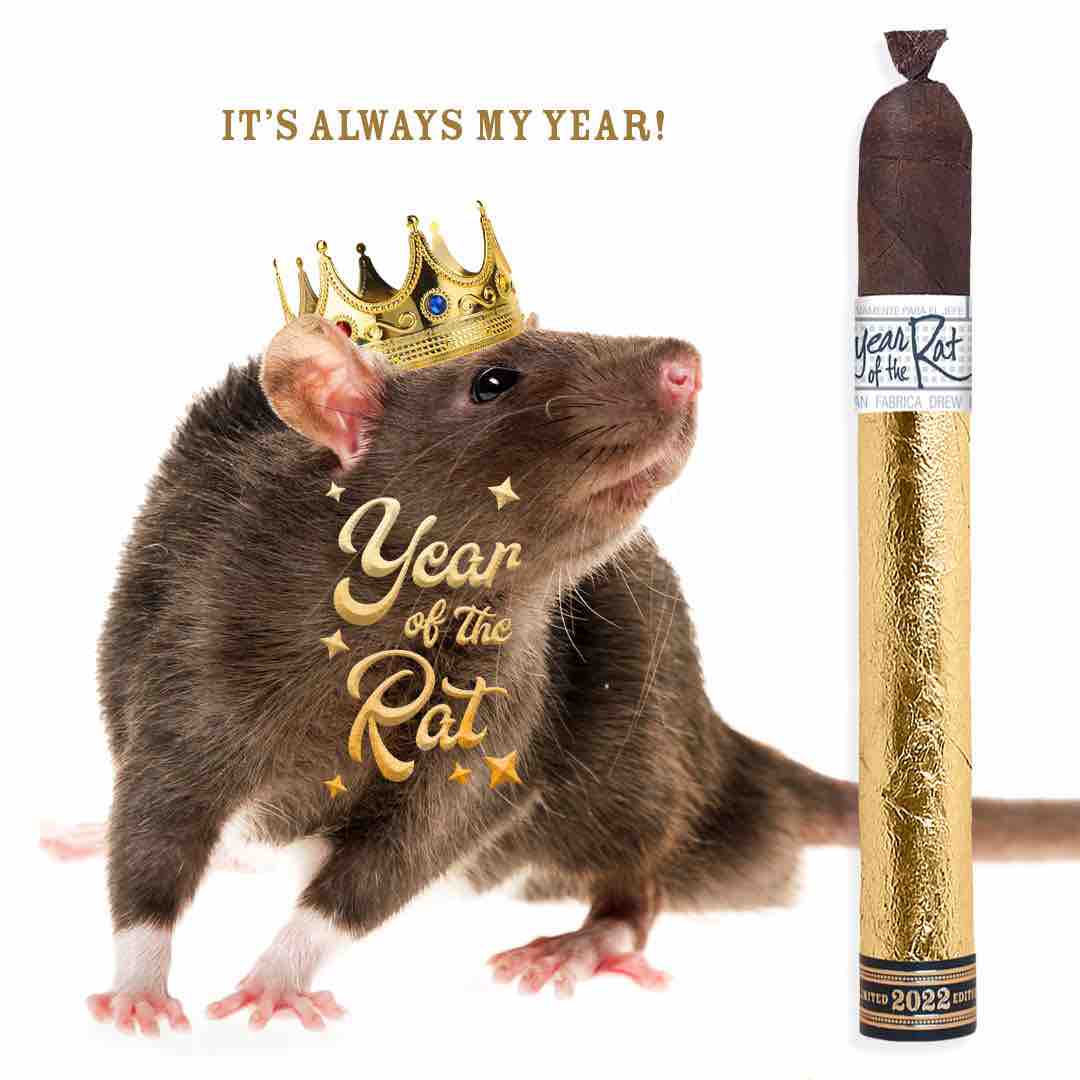 On the May 12, 2022 edition of Drew Estate's Freestyle Live, it was announced that Drew Estate's Liga Privada Unico Serie Year of the Rat is returning for a limited production run for Drew Diplomat retailers.
Year of the Rat was originally launched in 2016 where it was a lounge exclusive at a Drew Estate branded lounge at the BB&T Center in Sunrise, Florida, home of the Florida Panthers. In 2020, the Year of the Rat made a comeback as an event-only cigar. Last year, a limited production of the Year of the Rat was offered to Drew Diplomat retailers.
The Liga Privada Year of the Rat consists of a Connecticut Broadleaf wrapper, a Brazilian binder, and fillers from Nicaragua and Honduras. The cigar comes in one size – a 5 1/2 x 46 Corona Gorda. The cigars feature a fan-tail cap and are each wrapped in gold foil. The cigars are packaged in blue-colored 10-count Liga Privada Unico Serie boxes.
"With music sometimes a new song comes out and you're like, 'Yo, hit rewind,' and your homies are pissed 'cause you made 'em play it three times," says Drew Estate Founder and President, Jonathan Drew in a press release. "It's a testament to a proper beat, the lyrics, the complete-ness … well same thing for Year of the Rat … so today we hittin' the rewind button … like Chuck D, we're bringin' that beat back."
The 2022 Liga Privada Unico Serie Year of the Rat will be available exclusively to Drew Diplomat Program partners beginning on June 15. Pricing is set at $17.12 per cigar or $171.20 per box.
Photo Credit: Drew Estate