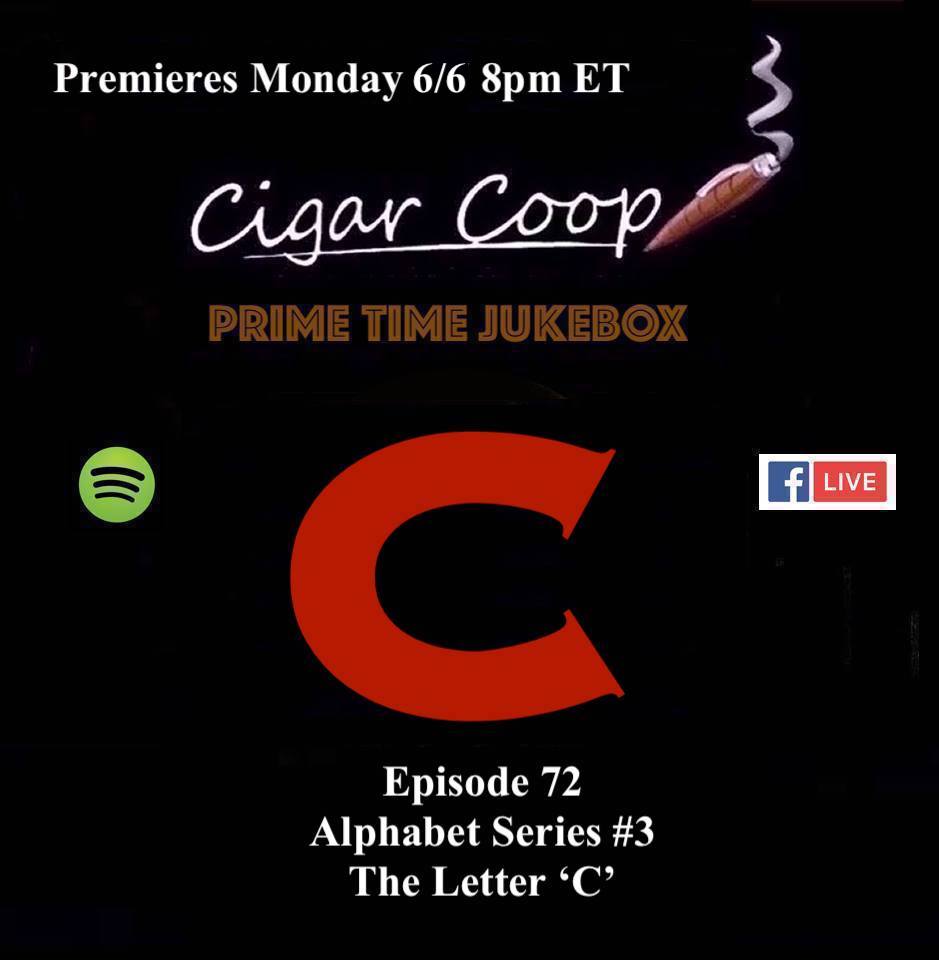 On Prime Time Jukebox Episode 72, it's our third installment of "The Alphabet Series" – a series of shows where we cover songs devoted to a particular letter. Today we go with the letter "C". Our goal with this show is to use this opportunity cover a number of genres, bands, deep cuts, decades and records.
For this show, Dave smokes the Mi Querida Triqui Traca 448 while Coop smokes the Casa Magna Colorado Robusto.
Tune in to the premiere on the Cigar Coop Facebook Live page on Monday 6/6 at 8:00pm EDT
As always you can follow along with our Spotify Playlists:
Prime Time Jukebox – the podcast where the cigar industry talks music. You can catch us on Google Play Music, iTunes, Podbean, YouTube, and Odysee.