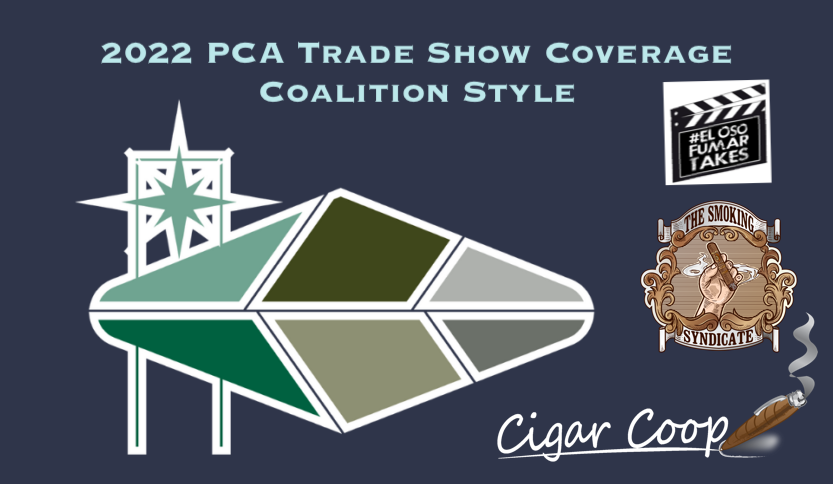 When it comes to Day Four, which is the final day of the Premium Cigar Associate (PCA) Trade Show, there typically is a drop in foot traffic (Cigar Coop describes this as the actual amount of trade show attendees on the floor). As in the past, there was a drop this year. The good news is the drop in foot traffic wasn't as bad as we saw in 2020.
It's quite hard to determine what the final numbers would be, and since the PCA hasn't publicly measured foot traffic, the approach becomes somewhat unscientific. In the end, I do feel quite confident of my assessment. The last day of the trade show typically is a frantic push to visit booths, and this year it was more difficult. There were several booths I visited in the late hours that were still writing orders.
Unfortunately, there was a bit of bad news to report. Cigar Coop has learned of several 2022 PCA Trade Show attendees who tested positive for COVID-19. PCA got a lot of things right in 2022, but in my opinion, a memo should have been sent to attendees letting them know that someone tested positive.
Overall, this was a very good Trade Show for the Premium Cigar Association. Three years ago, I was quite down on the PCA following Day Four of the 2019 Trade Show. As I came out of that show, I felt the Trade Show was broken. By no means am I stating the Trade Show has been fixed, but steps have been taken in the right direction. Early indications are that companies are looking to lock in for the 2023 PCA Trade Show. At the same time, I think the PCA needs to continue and build on the experience piece. Fuente Friday was a good start, and this is something that should continue and be expanded on. I still think the PCA needs to work on more sponsorship and more social activities.
There will be a detailed PCA Post Game Report later this month. We will will be continuing our product reports, company reports, videos, and more.  Be sure to check out www.cigarbigboard.com and www.cigar-coop.com for more information.