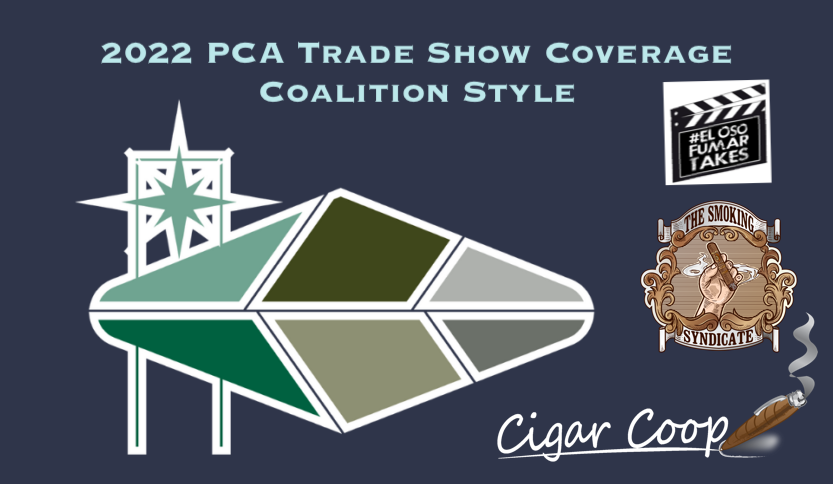 Day Three started with a press conference for the media with Premium Cigar Association. I'll make this plain and simple. Shame on the cigar media who didn't send team members to cover the press conference. This year I represented the Cigar Coop team while the other three members were visiting booths. To see cigar media outlets with no representation at the press conference baffles me. Unless there was a personal issue or you are a single-person media outlet, I cannot understand why a media outlet would not be present.
The press conference started out with a report on attendance. When the final numbers are published, we will publish them – hopefully by the time our full 2022 Post Game Report is available later this month. PCA Executive Director Scott Pearce said the 2022 attendance numbers look in the rage of the 2018 show, which was a  positive.
From that point, Pearce confirmed the 2023 show will return to the Venetian Expo Center in Las Vegas, Nevada. He also mentioned there would be a decision made for 2024. As I said in the Day One Post Game Report, Pearce told the members at the 2022 Opening Breakfast the 2024 location would come down to New Orleans in April, or back to the Venetian Expo Center in July. I've said it many times, when it comes to the location of the PCA/IPCPR/RTDA Trade Show, there is perhaps more drama than anything in the cigar industry.  At this press conference, cigar media easily participated in the drama – as the press conference went over 15 minutes discussing the 2024 location! With a lot so much going on with the 2022 show, I'm perplexed why cigar media was so fixated on the location of the 2024 show.
The positive energy and momentum from the previous days definitely carried over into Day Three. I looked at the crowds around Fuente/Padron and Espinosa as one of the high points of any PCA/IPCPR Trade Show. It was hard to top that on Day Three. While the positive energy remained, there were two things I noticed on Day Three that were trends from previous shows: 1) The drop off in foot traffic for Day Three as many attendees started to head home; 2) The continued trend of many exhibitors not staying for the full four days. I'll also have more thoughts on that in the full PCA Trade Show Post Game Report coming up later this month.