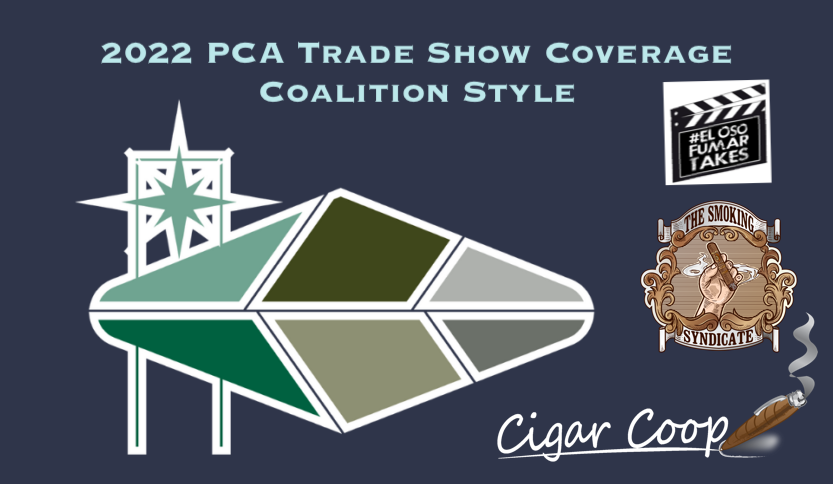 I'm going to say the theme of Day Two of the Premium Cigar Association (PCA) Trade Show was crowds – and it wasn't attendance related.
First up was the unveiling of Legends, the joint project being released by Arturo Fuente and Padrón Cigars. It's a project where Jorge Padrón blended a cigar in tribute to the late Carlos A. Fuente, Sr and  Carlos "Carlito" Fuente blended a cigar in tribute to the late José Orlando Padrón. This a project that had been announced in October of 2020, but until July 6, 2022, few knew when it would get released. The July 6th announcement confirmed it would be unveiled on July 10, 2022, at 3:30 pm PT.
Very few cigar companies have mastered the power of an unveiling at the Trade Show like the PCA. The ones that have done that have proven to be quite successful – and Fuente/Padrón was no exception. In the case of the Legends, much like the Fuente Friday seminar, people started amassing over an hour beforehand and the crowd quickly grew to several hundred people. I will admit, by the time the unveiling occurred, it was mayhem. I had never seen anything like that for a cigar release. The crowd was so large that it left the trade show floor looking a little sparse.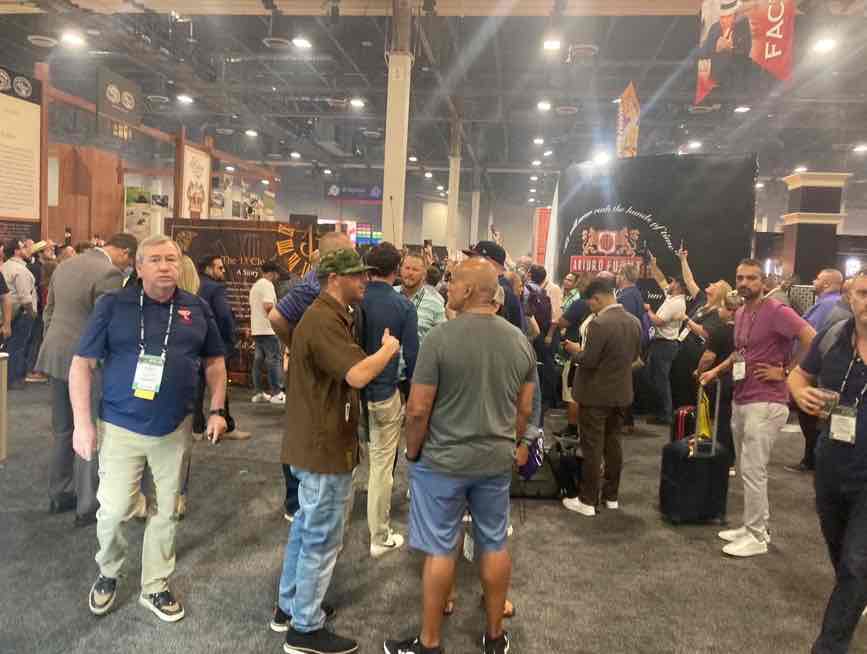 The other booth where a crowd amassed was the booth of Espinosa Premium Cigars. This was due to the appearance of superstar Guy Fieri. Fieri made two appearances at the Espinosa booth, an appearance at the PCA Happy Hour, plus an appearance at a private reception hosted by Espinosa Cigars. The appearances at the Espinosa booth created a huge crowd and a huge line – and it reminded me of David Ortiz's appearance in 2018 at the PCA Trade Show.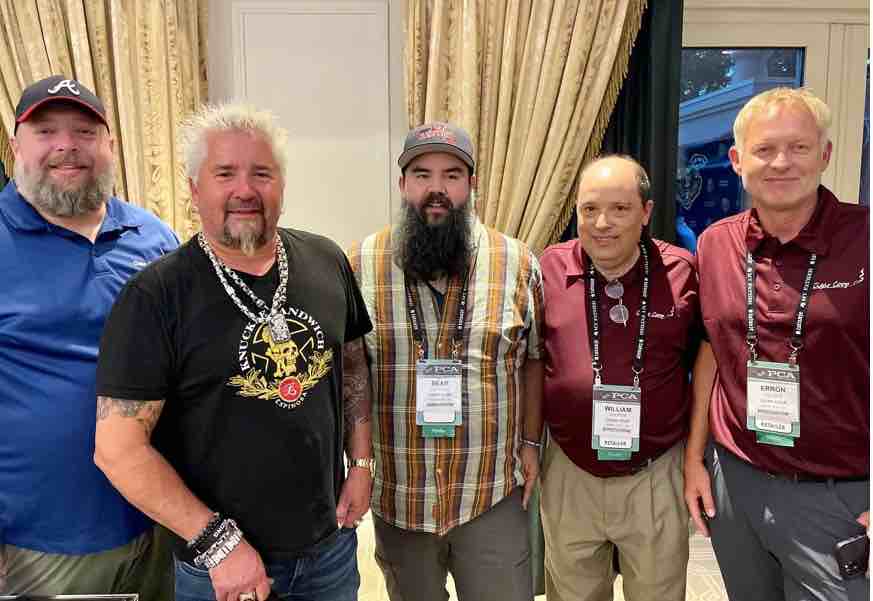 As mentioned in the Day One report, the PCA has to be extremely happy with how this show kicked off. The crowds at Fuente/Padrón and Espinosa were a positive sign as the Trade Show reaches the midway point. The Monday Day Three will be interesting as the past few years have seen many attendees go home following the weekend.
Photo Credits: Cigar Coop, except where noted