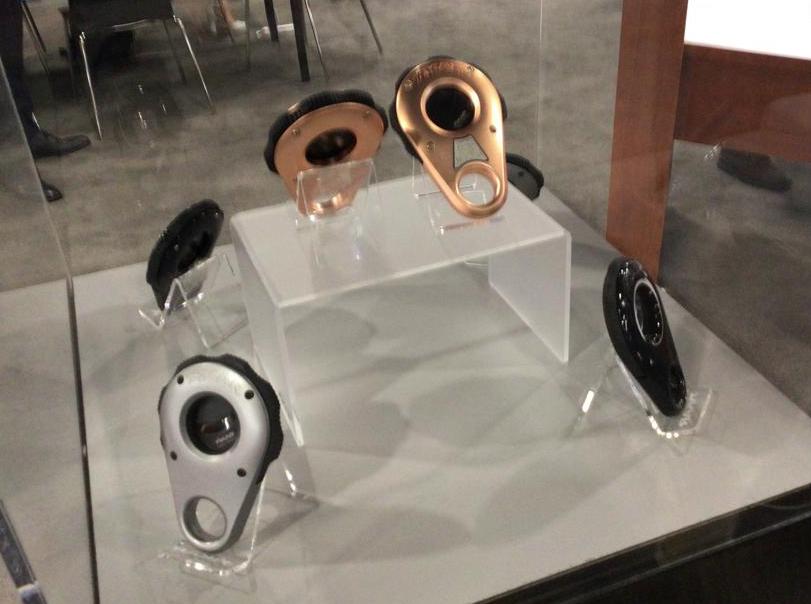 As a part of Xikar's 25th anniversary, Quality Importers Trading Company unveiled a new collection of cutters known as Xikar Revolution XI-X360. The new collection made its debut at the 2022 Premium Cigar Association Trade Show.
The new cutter is a rotary action cigar cutter that features synchronized stainless steel blades and power-assisted cutting action. Instead of handles, you use rotary action to open the cutter, and then rotary action to cut the cigar. The "power assist" comes from the springs built within the cutter. The cutters are designed to work up to a 70 ring gauge cigar.
There are two regular offerings in the Xikar Revolution line: black with stainless steel blades and silver with black stainless steel blades. There is a third limited edition cutter known as the Xikar Limited Edition Revolution XI-X36. This features 22k Rose gold and black stainless steel blades. A total of 250 LE cutters were made which each individually numbered.
The regular production Revolution cutters are both priced at $159.99. The Revolution LE is priced at $249.99. The cutters are shipping this month to retailers.
Photo Credit: Erron Nielsen for Cigar Coop