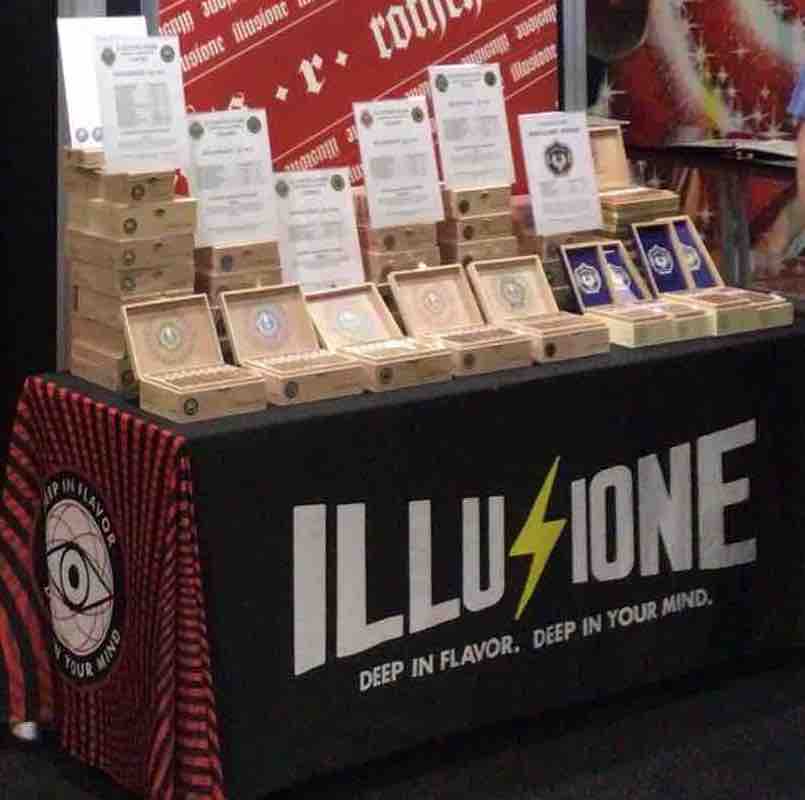 At the 2022 Premium Cigar Association Trade Show, Illusione Cigars introduced the beginning of a rebranding, repackaging, and restructuring of its portfolio. The big change comes to the core line products known as Original Documents. The changes not only see a whole new look for the Origin Documents brands, but new packaging, and new vitola names. In addition, there is a new Habano blend coming, and the Ultra line will now officially be a part of the Original Documents.
The new packaging features an offshoot Eye of Providence logo on the boxes and bands. Each will be a different color. In many cases, packaging will now be in more retailer-friendly 25-count boxes.
Perhaps the biggest change is the vitola names based on numerology and code names that were used on Original Documents, Original Documents Maduro, and Original Documents Candela are gone – and replaced by more traditional names. ~888~is now simply being called Churchill and ~cg4~ is now called Corona Gorda.
The blends for the existing Original Documents and Ultra lines are not changing and will continue to be produced at Aganorsa Leaf's Agricola Ganadera Norteña S.A. As for the soon-to-be-released Original Documents Habano, that cigar will be coming from AJ Fernandez's San Lotano in Nicaragua.
While the changes were showcased at the PCA Trade Show, they are not expected to reach retailers until 2023.
Here is a look at the lines and new sizes:
Original Documents Corojo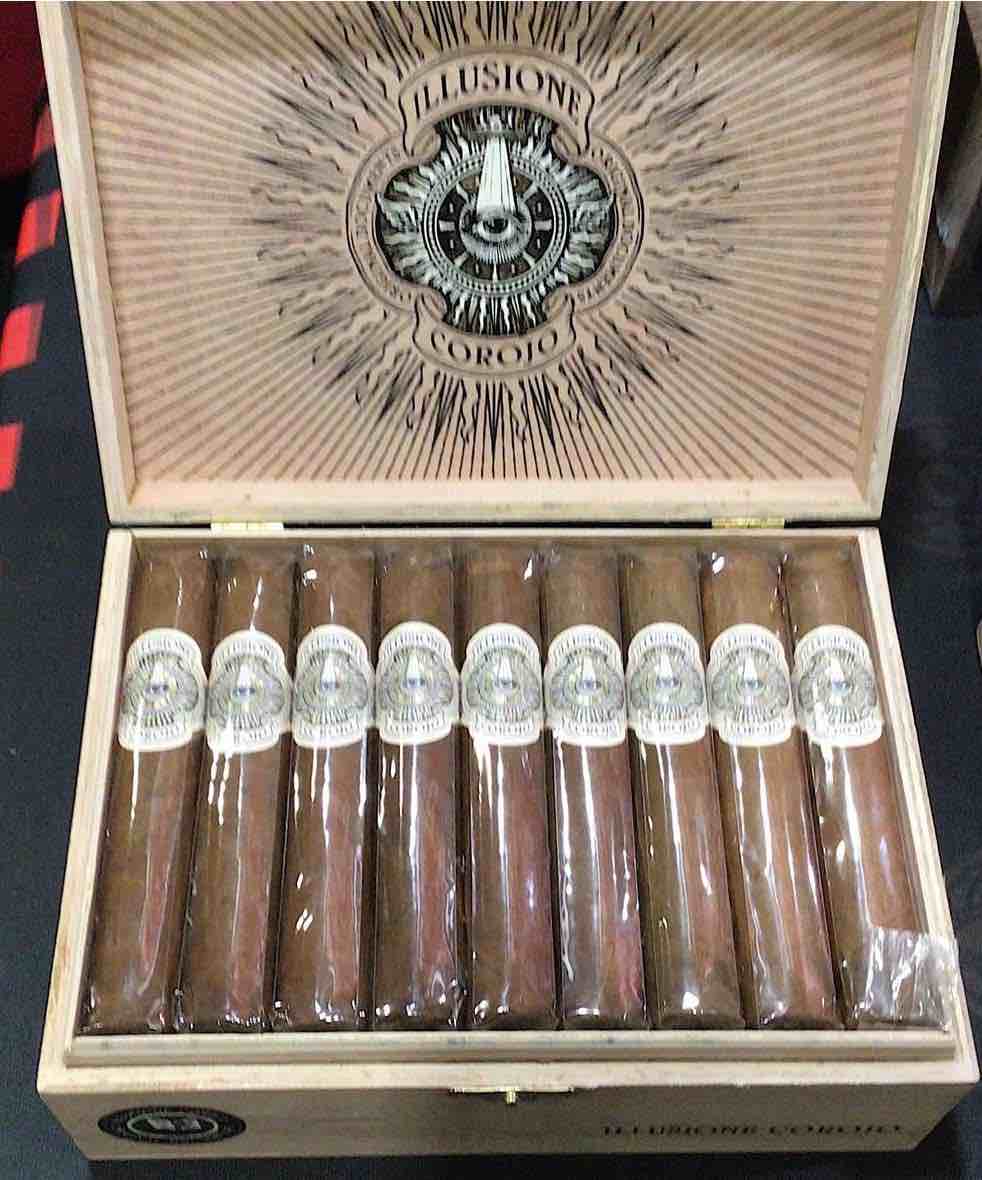 Note: This is the original Original Documents line. Commonly called the "Illusione" line. It has been rebranded as Illusione Original Documents Corojo and is highlighted by the Corojo wrapper.
The following are the offerings. Each is presented in 25-count boxes except for the Ninfa which is packaged in 14-count boxes.
Corona Minor: 4 x 44
Corona: 5 1/8 x 42
Ninfa: 6 1/4 x 32
Lonsdale: 6 1/4 x 44
Lancero: 7 1/2 x 40
Robusto: 5 x 52
Corona Gorda: 5 5/8 x 46
Toro Tubos: 6 x 50 (Note: This will be a new offering)
Gordo: 6 x 56
Churchill: 6 3/4 x 48
Double Corona: 7 1/2 x 49
Gran Corona: 9 1/4 x 49
SLAM Double Corona: 7 1/2 x 49 (Box Pressed)
SLAM Churchill: 6 3/4 x 48
Original Documents Maduro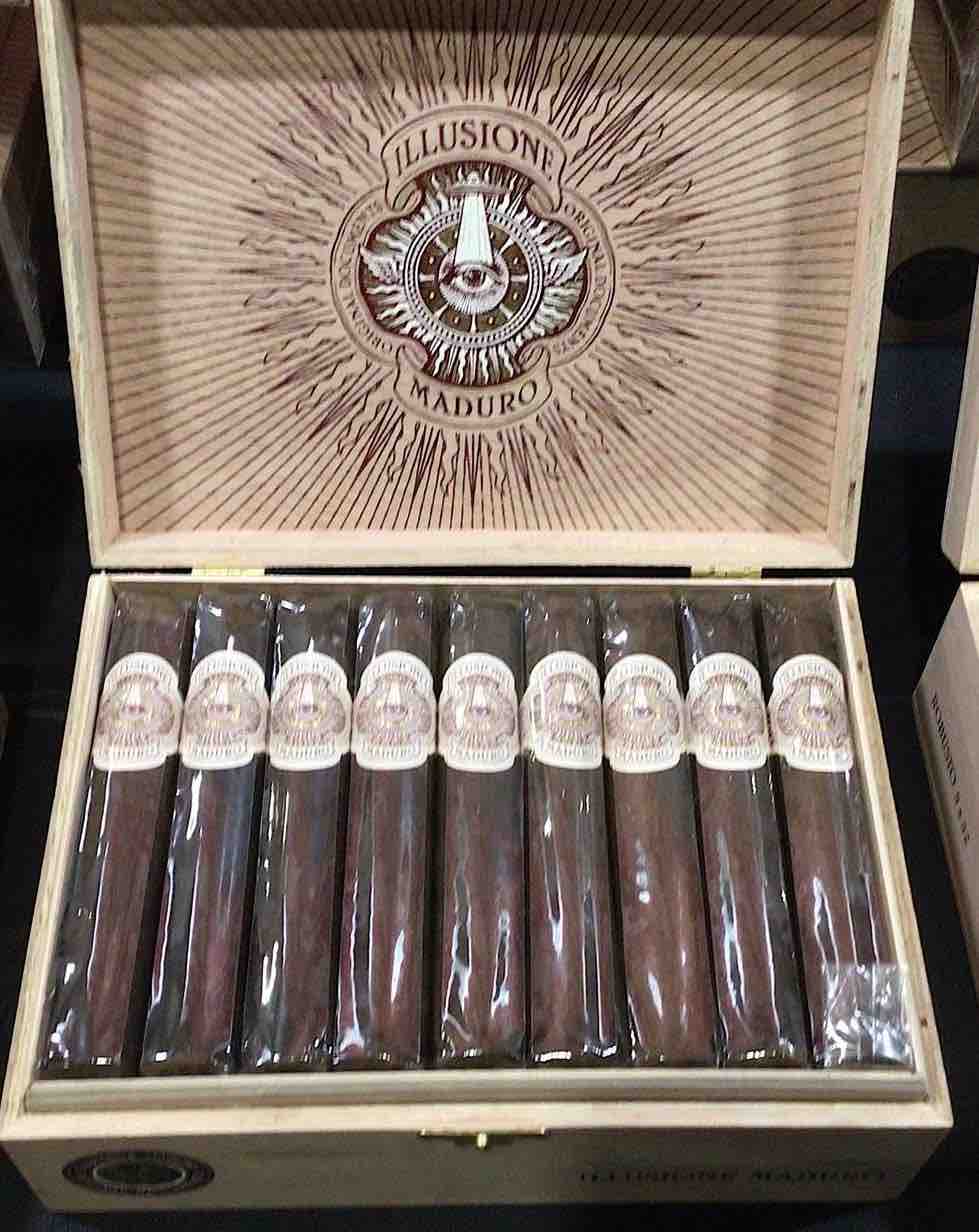 This is the Illusione Maduro line – first introduced back in 2012. It is highlighted by a San Andres Maduro wrapper.
The following are the offerings. Each is presented in 25-count boxes
Corona Minor: 4 x 44
Lancero: 7 1/2 x 40
Robusto: 5 x 52
Corona Gorda: 5 5/8 x 46
Gordo: 6 x 56
Churchill: 6 3/4 x 48
Illusione Original Documents Candela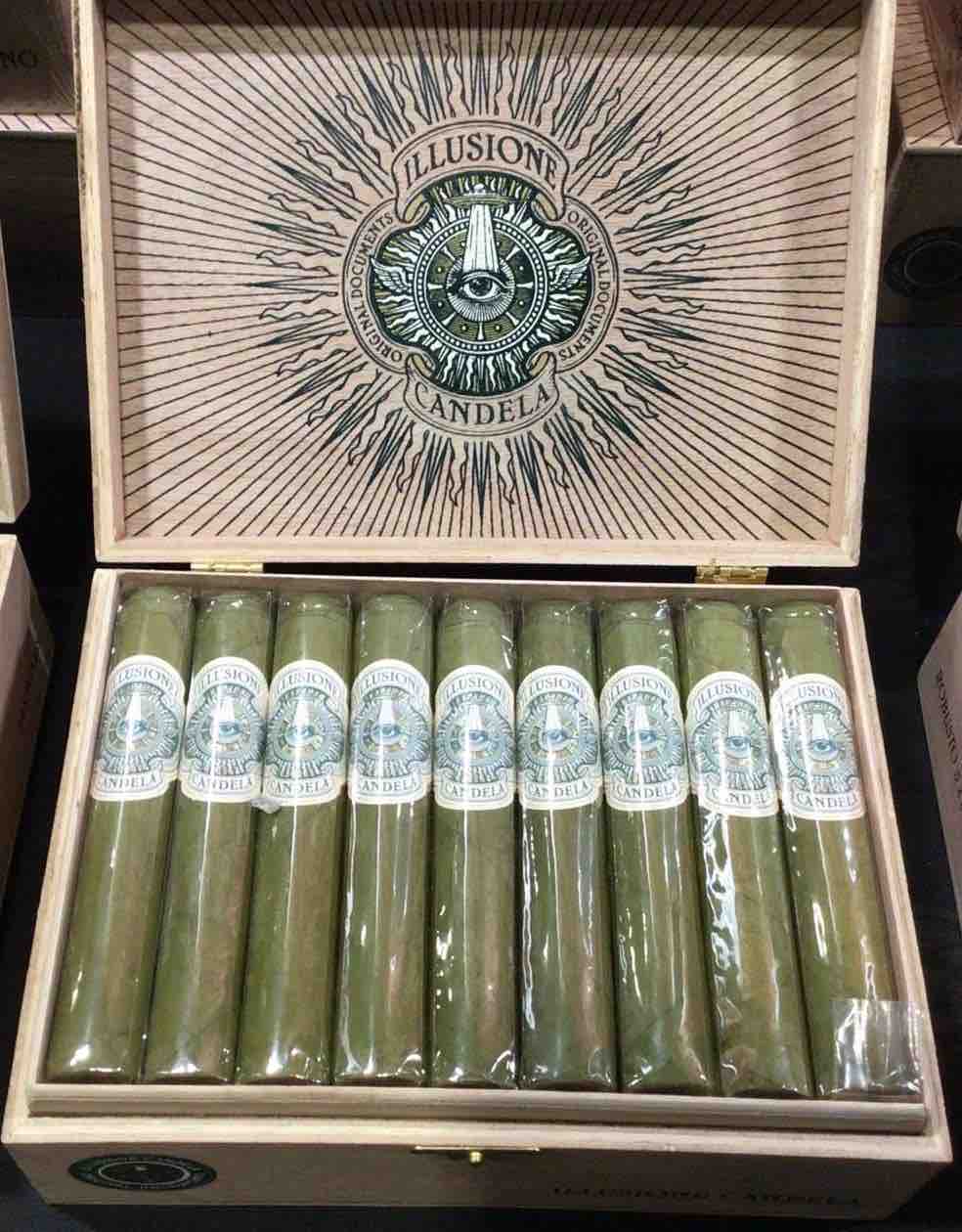 The following are the offerings in Illusione's Candela line. Each is presented in 25-count boxes:
Lancero: 7 1/2 x 40
Robusto: 5 x 52
Corona Gorda: 5 5/8 x 46
Churchill: 6 3/4 x 48
Illusione Original Documents Ultra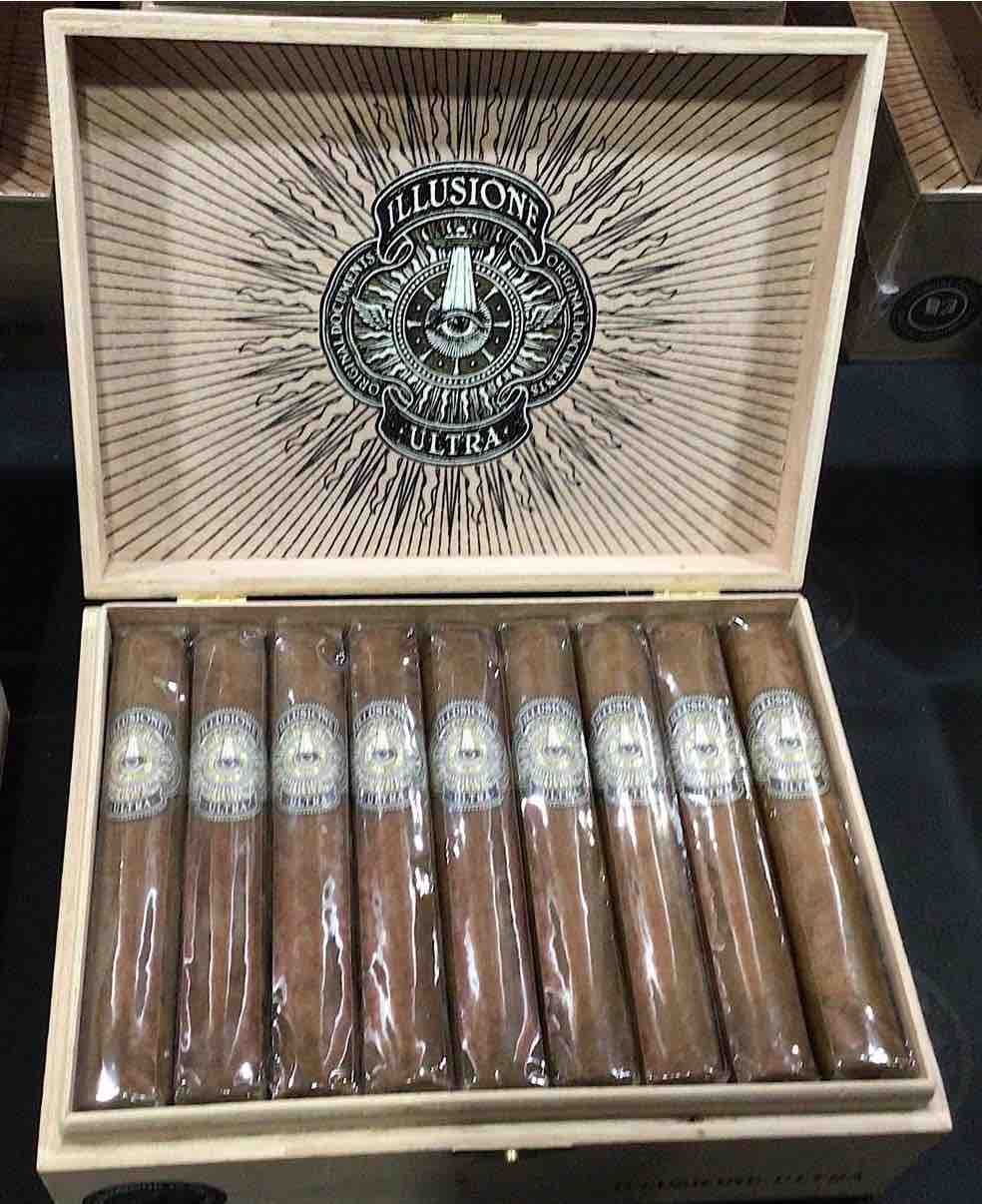 Illusione's Ultra line is the powerhouse collection of cigars in terms of strength and body. The following are the offerings. Each is presented in 25-count boxes:
Corona Minor: 4 x 44
Lancero: 7 1/2 x 40
Robusto: 5 x 52
Corona Gorda: 5 5/8 x 46
Gordo: 6 x 56
Churchill: 6 3/4 x 48
Illusione Original Documents Habano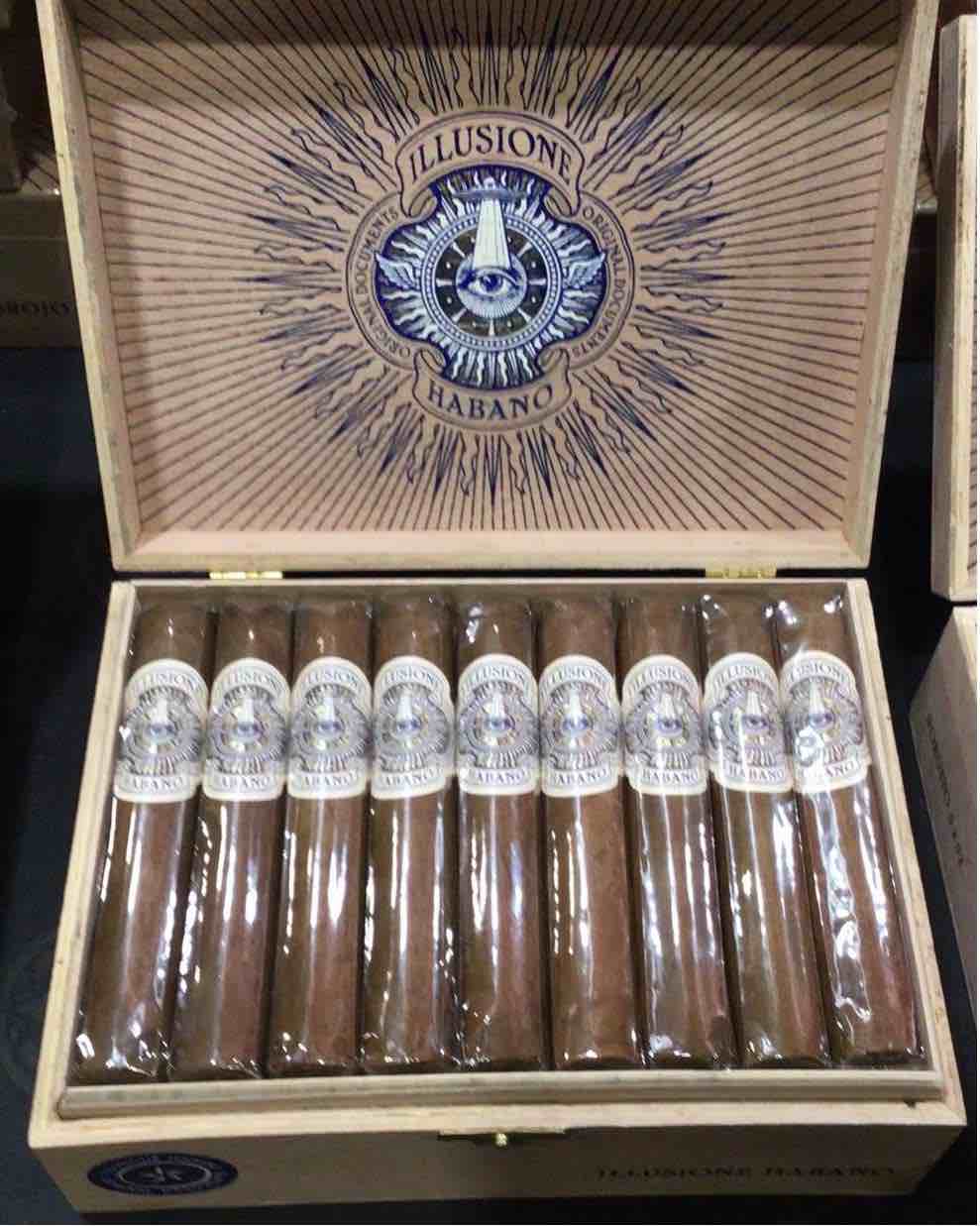 The following are the vitolas in the upcoming Illusione Original Documents Habano line. It's a Nicaraguan puro with the tobaccos all grown by AJ Fernandez.  The following are the offerings. Each is presented in 25-count boxes:
Corona Minor: 4 x 44
Lancero: 7 1/2 x 40
Robusto: 5 x 52
Corona Gorda: 5 5/8 x 46
Gordo: 6 x 56
Churchill: 6 3/4 x 48
Photo Credits: Erron Nielsen for Cigar Coop