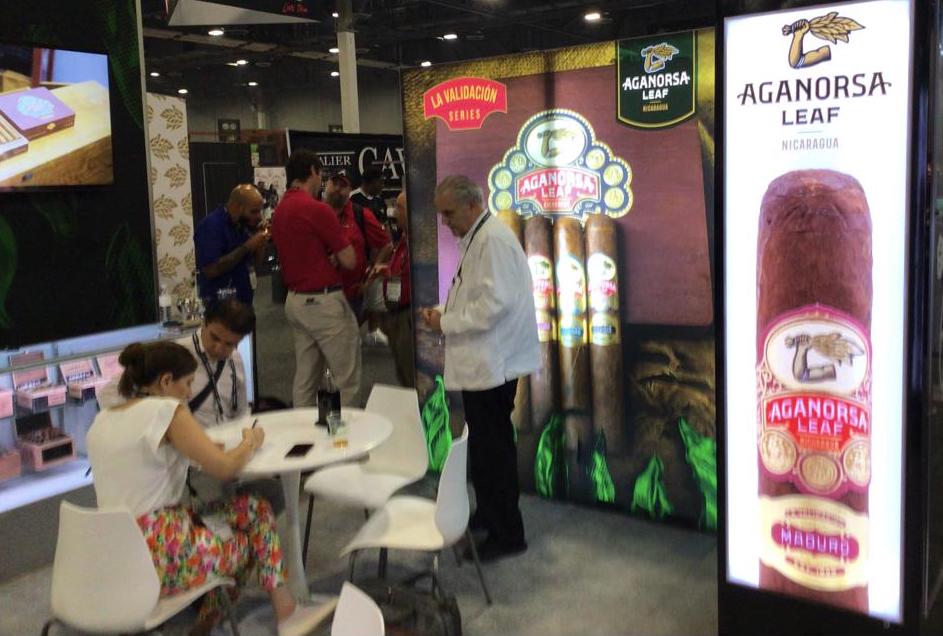 Over the past four years, Aganorsa Leaf has been undergoing a transformation in terms of their branding and portfolio structure. As opposed to doing a massive rebrand at once, the company has taken iterative approach. At the 2022 Premium Cigar Association (PCA) Trade Show, we saw the latest iterations. This year the company has mostly focused on its core lines, rebranding them under the title "La Validación.". This includes giving the packaging vibrant colors that make the cigars easy to identify on retailer shelves. Meanwhile, Aganorsa Leaf made a slight change to its Aniversario series. Over the past year, these cigars had been rebranded from Casa Fernandez to Aganorsa Leaf. Now the Aganorsa Leaf Maduro gets new black bands and packaging to make it easier to identify. From observations of the high level of activity at the booth, one thing was clear – retailers were quite excited about the changes.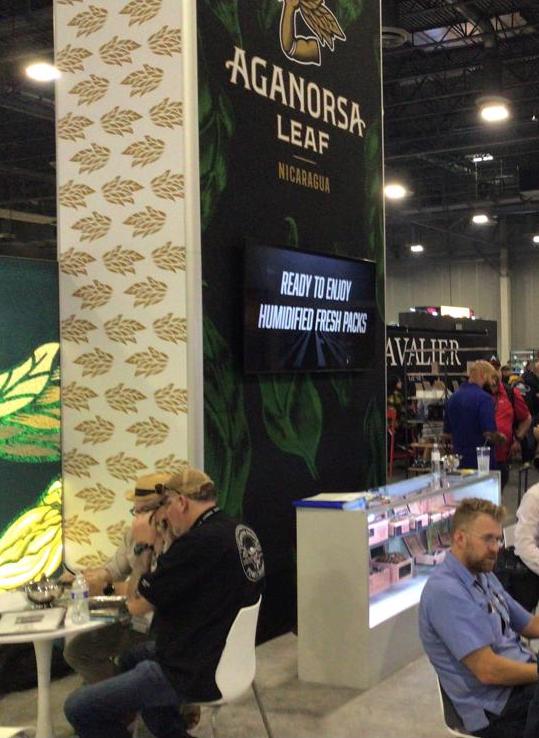 The changes for La Validación came from retailer feedback. The name comes from Aganorsa Leaf President Paul Palmer who would use the term to validate the quality of the company's cigars. In addition to the color changes, there is now a standard set of vitolas: Gran Robusto (5 x 54), Toro (6 1/4 x 52), and Gran Toro (6 x 58). In keeping with the original versions, all sizes will be box-pressed with the exception of the Habano, which will continue to be rolled as round parejos. All three sizes for all four blends will now be available in 15-count boxes. The blends remain exactly the same across the board.
As for the colors:
Blue: Aganorsa Leaf La Validación Connecticut
Rose: Aganorsa Leaf La Validación Maduro
Green: Aganorsa Leaf La Validación Habano
Black: Aganorsa Leaf La Validación Corojo
The Aganorsa Leaf La Validación Connecticut and Habano started shipping prior to the PCA Trade Show. The Maduro and Corojo shipped after the Trade Show.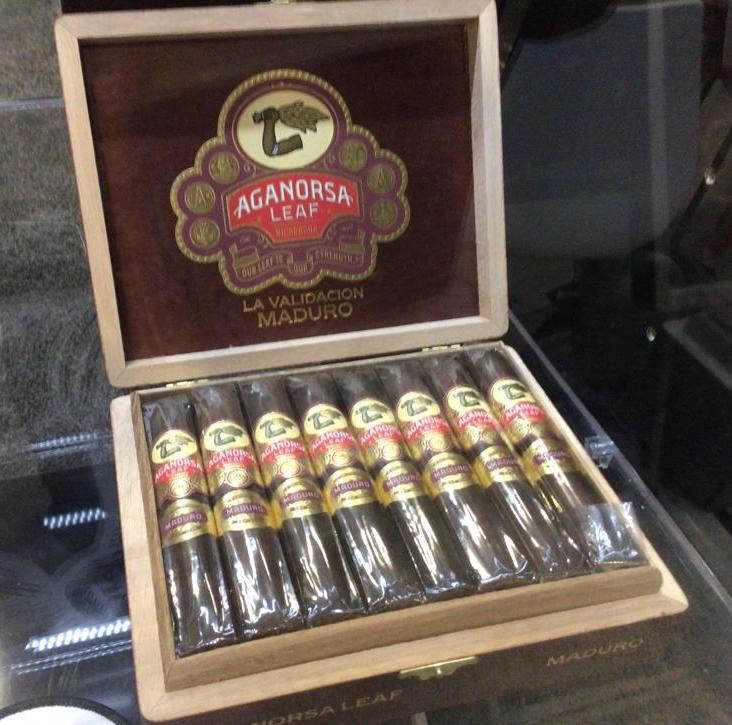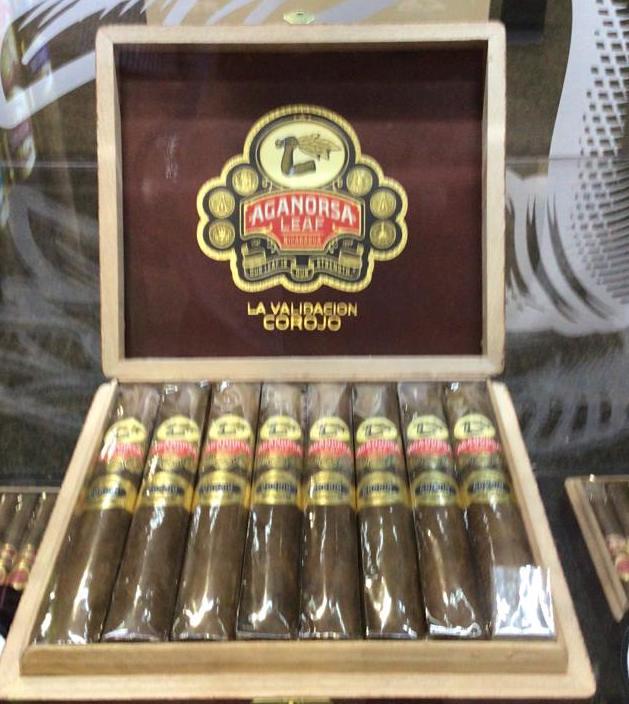 In addition, there is a now a "Fresh Pack" offering for the Aganorsa Leaf  La Validación series. It contains one Toro-sized cigar from each of the four blends in a humidified pouch.
Since it was introduced as the Casa Fernandez Aniversario Maduro back in 2020, this line has been limited release with a focus on PCA attendees. Now rebranded as the Aganorsa Leaf Aniversario Maduro, the plan is to take this regular production. For 2022, Aganorsa Leaf is offering this exclusively to both PCA attendees and Aganorsa Select retailers until the end of the year. As mentioned there is new packaging for the Aniversario Maduro as it will feature black boxes and bands. It is also worth noting, Aniversario Maduro features Aganorsa's proprietary Shade Grown Corojo Maduro wrapper. This wrapper was first unveiled back in 2019.
The Aniversario Maduro will now feature ongoing sizes of Gran Robusto (5 x 54), Toro (6 1/4 x 52), and Gran Toro (6 x 58).  Each of the three sizes has been introduced in ten-count boxes.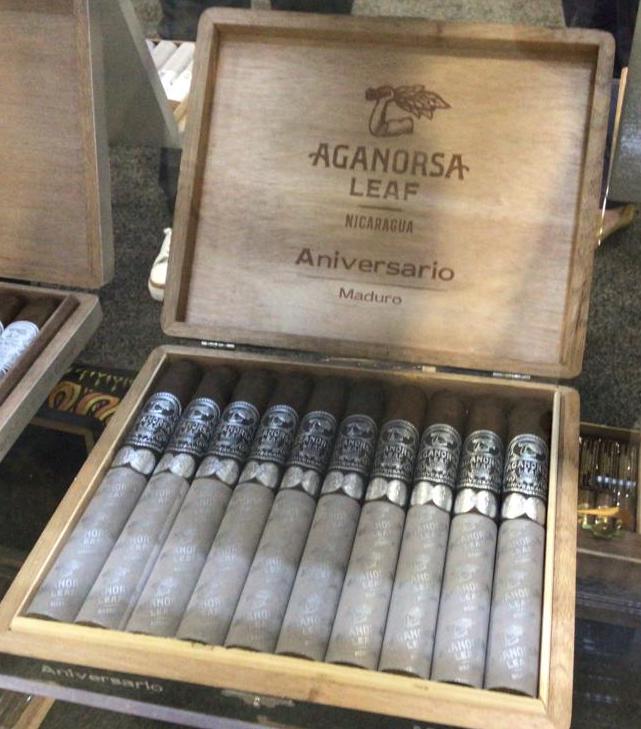 Aganorsa Leaf Aniversario Corojo keeps the white packaging and banding. It remains in four sizes: Robusto (5 x 54), Toro (6 1/2 x 52), Gran Toro (6 x 58), and Lancero (7 1/2 x 40).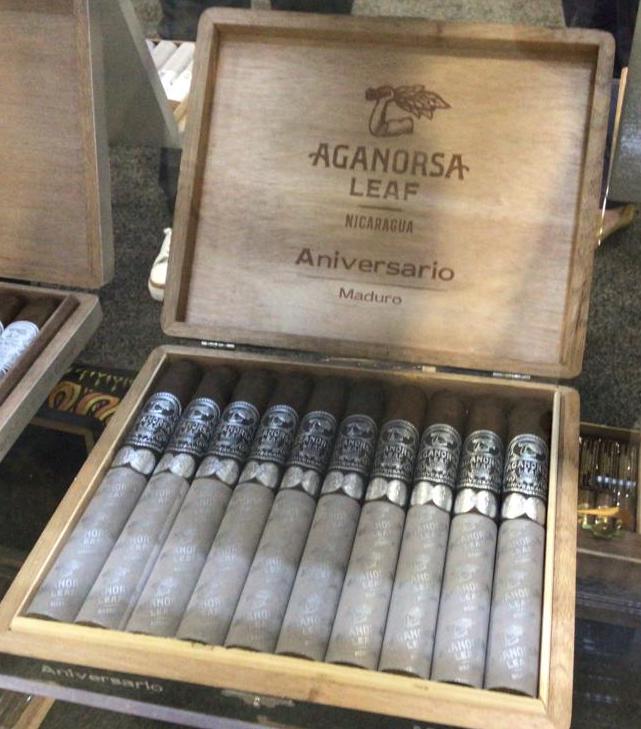 While there have been packaging and branding changes, it is also worth noting that innovation continues at Aganorsa Leaf.  Most notably, Aganorsa has begun to use its Corojo 2012 leaf on its products. Earlier this year, Aganorsa Leaf rolled out the third installment of its Guardian of the Farm series, Cerberus. This blend features 100% Aganorsa-grown tobacco, highlighted by the Corojo 2012 leaf used as the wrapper. Its available in three sizes: Lonsdale (6 x 44), Gran Robusto (5 x 54), and Toro (6 1/4x 52). This cigar was showcased at PCA for the first time.
Interview with Terence Reilly, Vice President of Aganorsa Leaf
Due to age restrictions, you will need to click on Watch on YouTube to watch this interview.
Product Reports
Photo Credits: Erron Nielsen for Cigar Coop, except where noted