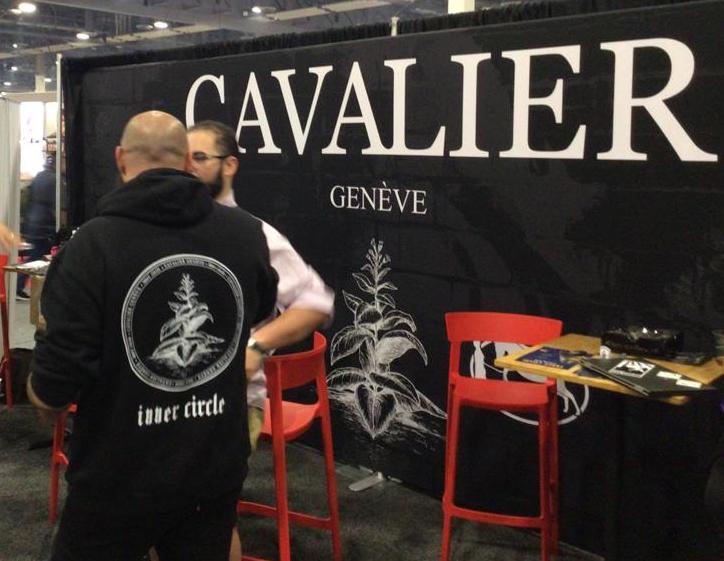 For Cavalier Genève, the past year has been one of big changes. For starters, the company moved its operation into an all-new factory, Fabrica Centroamericana de Tabaco S.A. In addition, Brian Motola has joined Cavalier Genève as a partner in the company. Finally, the big news is the company has added a new brand called Inner Circle, which marks a big change in direction for Cavalier Genève. There also is a new event cigar called "This Blend is Undisclosed," and once again Cavalier Genève has its latest annual limited cigar. Retailers were obviously interested as this was another booth at the 2022 PCA Trade Show that was quite busy.
Inner Circle is the second brand in the Cavalier Genève portfolio. The name Inner Circle pays homage to the people who have been on board with Cavalier Genève since the very beginning. The eponymous Cavalier Genève brand is known for its 24k diamond on the wrapper of most of its cigars. With Inner Circle, they move away from the gold diamond and go for a more classic look. The cigars are also packaged without cellophane. The packaging features its own warranty seal as well.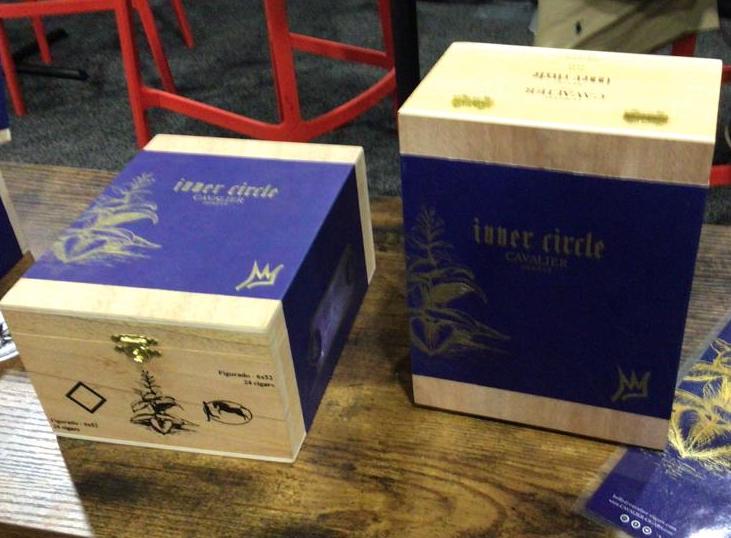 The blend of Inner Circle consists of a Habano wrapper and binder and Pennsylvania, Piloto Cubano, Broadleaf, and Habano fillers. The cigars are being launched in four sizes (Petit Robusto, Robusto Grande, Toro, and Figurado) – each in 24-count cabinet boxes. Pricing will range from $12.80 to $14.30 per cigar. The cigar has begun to arrive at retailers.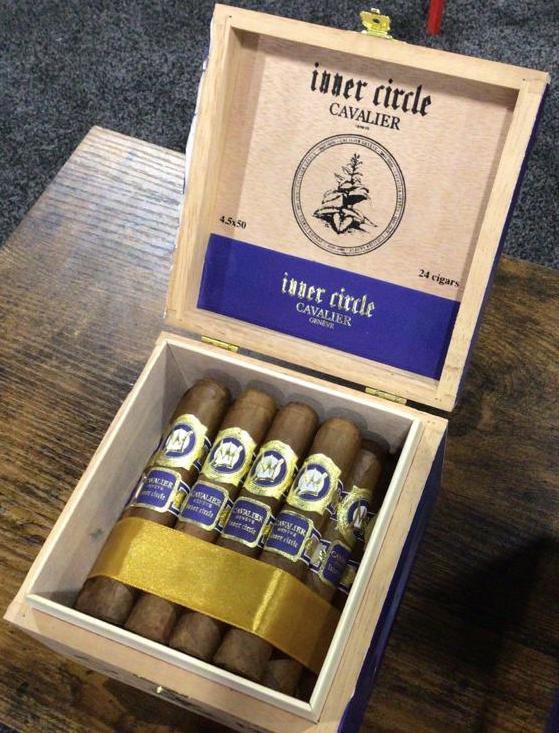 This Blend is Undisclosed is Cavalier Genève's event-only cigar. It is a 6 x 44 vitola and as the name indicates, the blend is not disclosed. The reason for not disclosing the blend isn't so much about the tobaccos, but more about having people enjoy the cigar for what it is.
For the fifth consecutive year; Cavalier Genève has released its annual limited edition cigar, the Cavalier Genève LE2022. As with the previous iterations, this blend is undisclosed. For the third year in a row, the size is a 6 x 54 box-pressed Toro. New for this year's release, the LE2022 features an orange-colored secondary band. A total of 1,948 boxes were produced (the number is symbolic of the melting point of gold) The Cavalier Genève LE2022 has begun to arrive at retailers. Suggested Retail Pricing is set at $12.00 per cigar.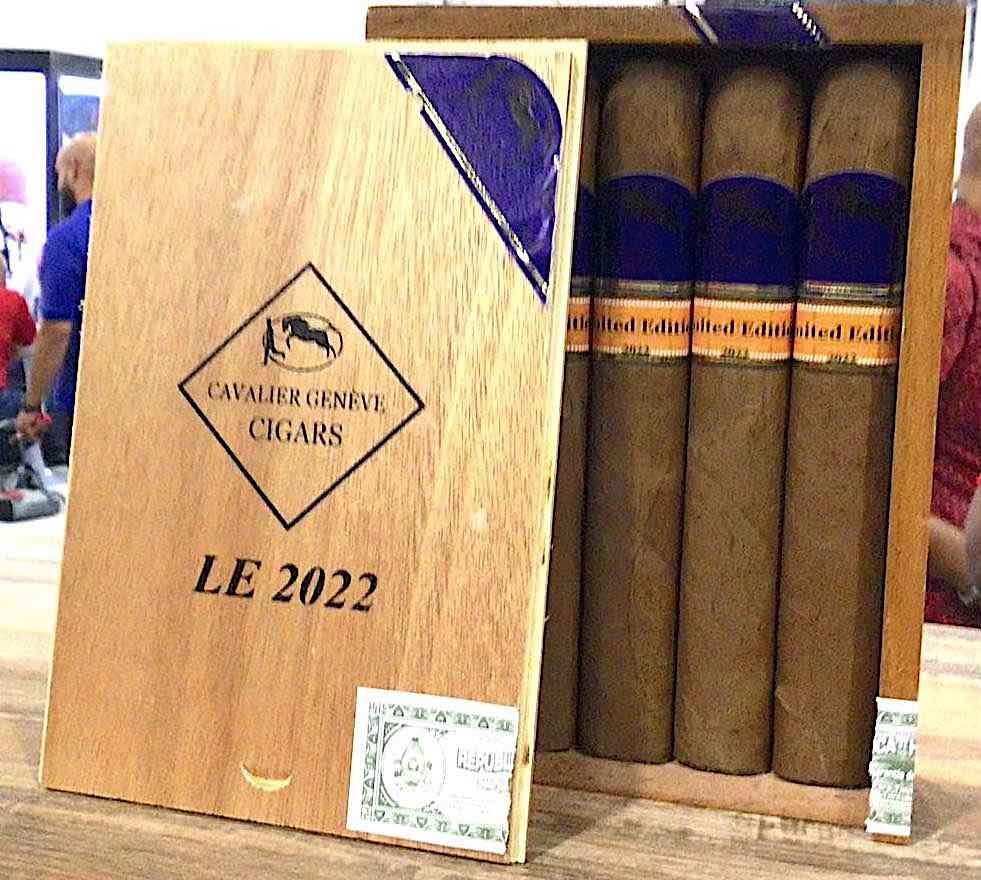 Finally, just before the Trade Show, Cavalier Genève shipped the Prospektor. This was a cigar that was introduced at the 2021 PCA Trade Show.
Interview with Sébastien Decoppet, Co-Owner, Cavalier Genève
Due to age restrictions, you will need to click on Watch on YouTube to watch this interview.
Product Reports
Photo Credits: Erron Nielsen for Cigar Coop, except where noted