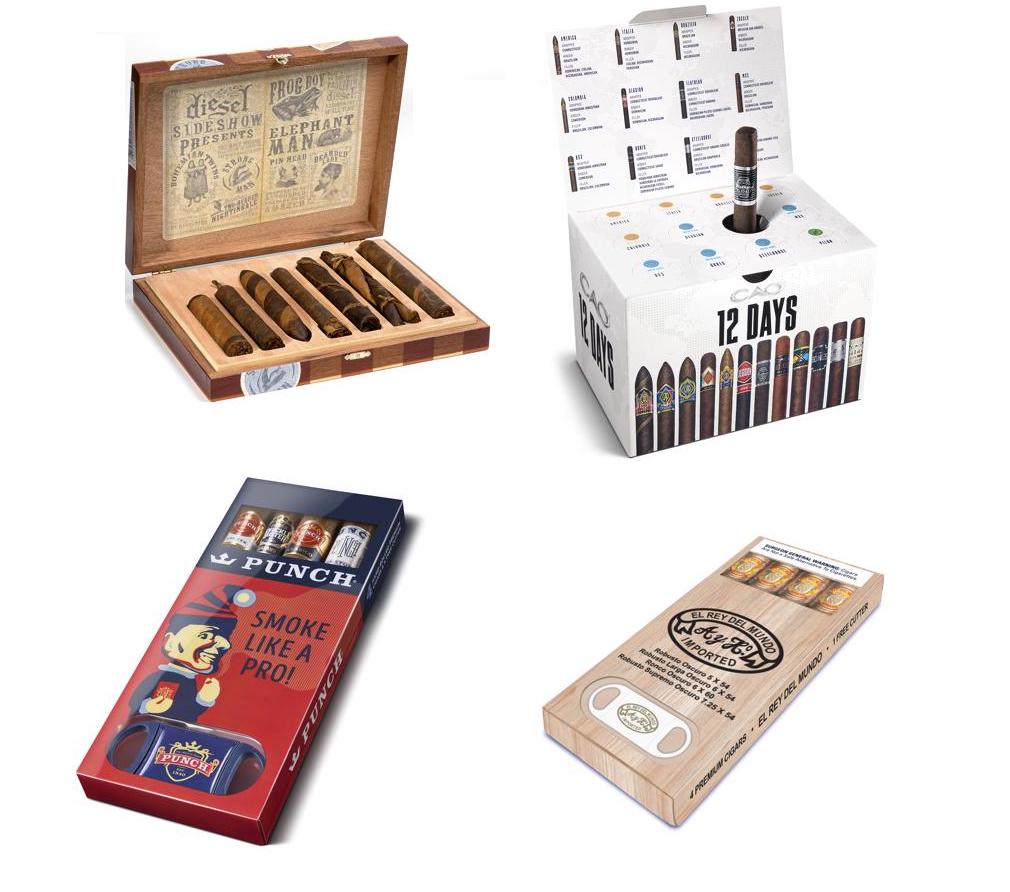 Scandinavian Tobacco Group has announced four sampler offerings aimed at the Christmas and Year End Holidays. The four brands that will see these offerings are CAO, Diesel, El Rey Del Mundo, and Punch.
First up is CAO 12 Days. This is an Advent Calendar style offering designed for the 12 Days of Christmas where each day you can open a door to reveal a CAO cigar that can be enjoyed. Pricing for the unit is set at $108.00 and it will begin shipping on October 17, 2022. The 12 CAO Cigars are:
MX2 Toro: 6 x 54
Italia Gondola: 6.1/4 x 54
Brazilia Samba: 6.1/4 x 54
American Monument: 6.1/4 x 54
Steel Horse Bullneck: 6 1/2 x 52
Flathead Camshaft: 5 1/2 x 54
Colombia Magdalena: 6 1/4 x 52
Pilon Toro: 6 1/4 x 54
Session Garage 5 1/4 x 54
Bones Blind Hughie: 6 x 54
Zocalo Toro: 6 1/4 x 54
BX3 Toro: 6 x 54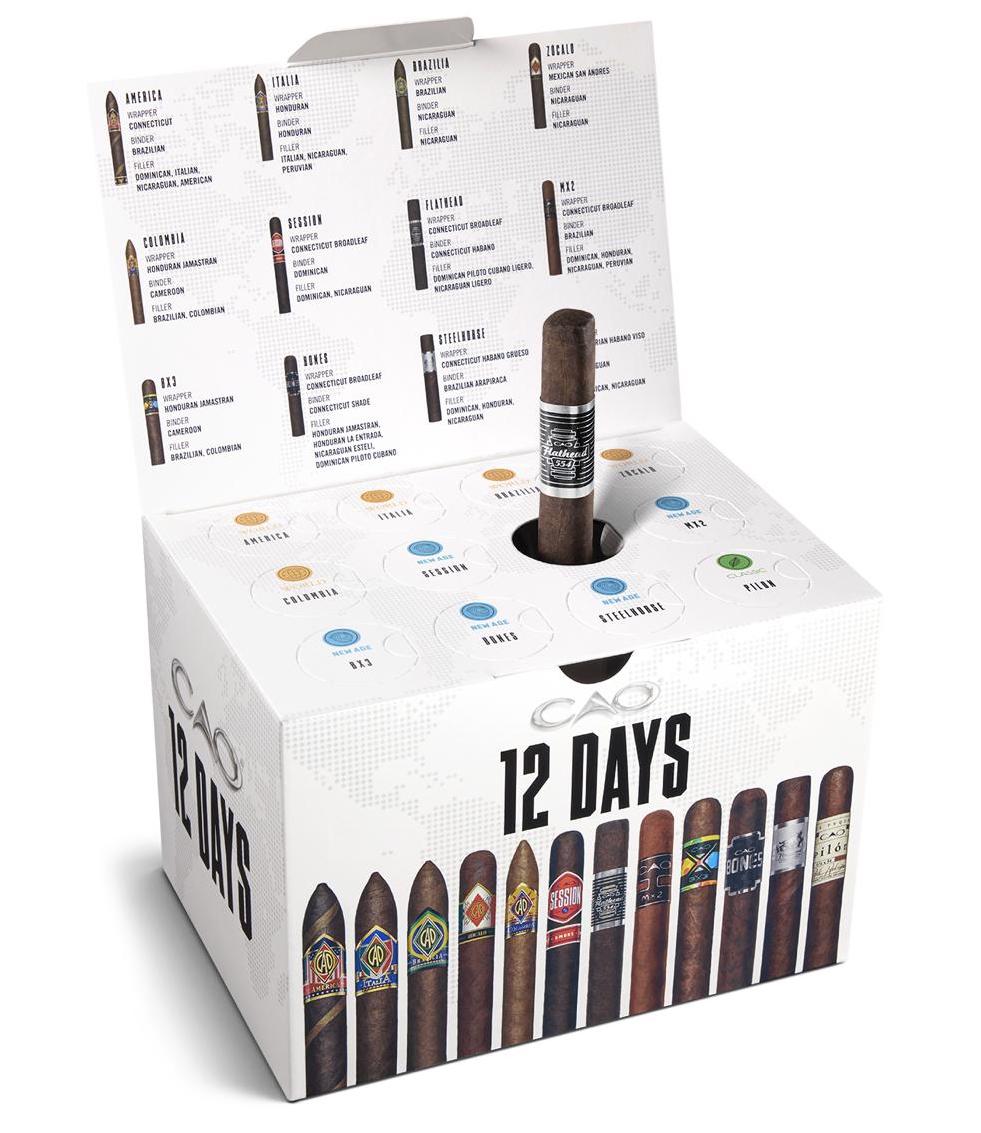 Diesel will have a seven-cigar sampler known as the Diesel Sideshow. This contains seven cigars of the Diesel Unlimited Blend in seven artisan-style vitolas. The blend features an Ecuadorian Habano wrapper over a San Andres binder and Nicaraguan tobaccos from Estelí and Condega. A total of 1,000 Diesel Sideshow Samplers have been made. Pricing has been set at $99.99. The samplers are scheduled to ship on October 18, 2022.
Frog Boy: 4 1/2 x 60
Pin Head: 5 x 54
Two-Headed Nightingale: 6 x 60
Bearded Lady: 6 x 46
Elephant Man: 6 x 52
Bohemian Twins: 7 x 38
Strong Man: 7 x 58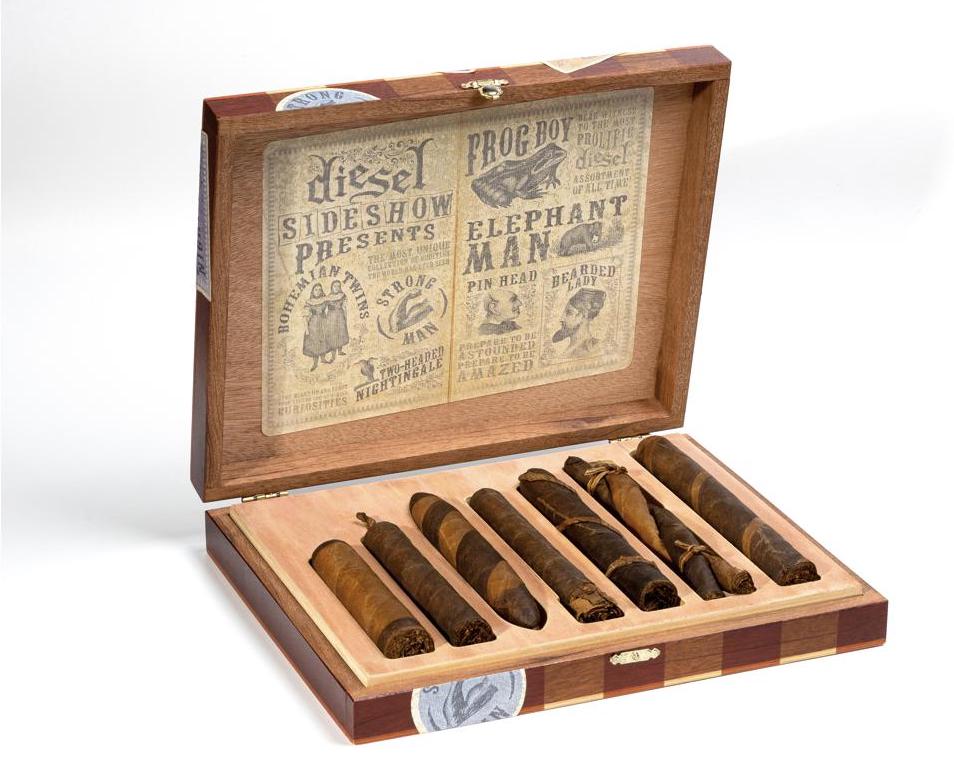 El Rey del Mundo has a four-cigar and cutter combo. It features four cigars from the El Rey Del Mondo Oscuro blend and a branded guillotine cutter. Pricing is set at $25.00 and these units are currently making their way to retailers
Robusto: 5 x 54
Robusto Larga: 6 x 54
Robusto Supremo: 7 1/4 x 54
Ronco: 6 x 60
Finally, Punch also has a four-cigar and cutter combo. This contains four different Punch blends and a blue-colored Punch branded guillotine cutter. Pricing is set at $29.99 and the Punch sets are currently shipping to retailers.
Classic EMS Grande: 5 7/8 x 60
Signature Robusto: 5 x 54
Deluxe Maduro Chateau L: 7 1/4 x 54
Knuckle Buster Habano Toro: 6 x 50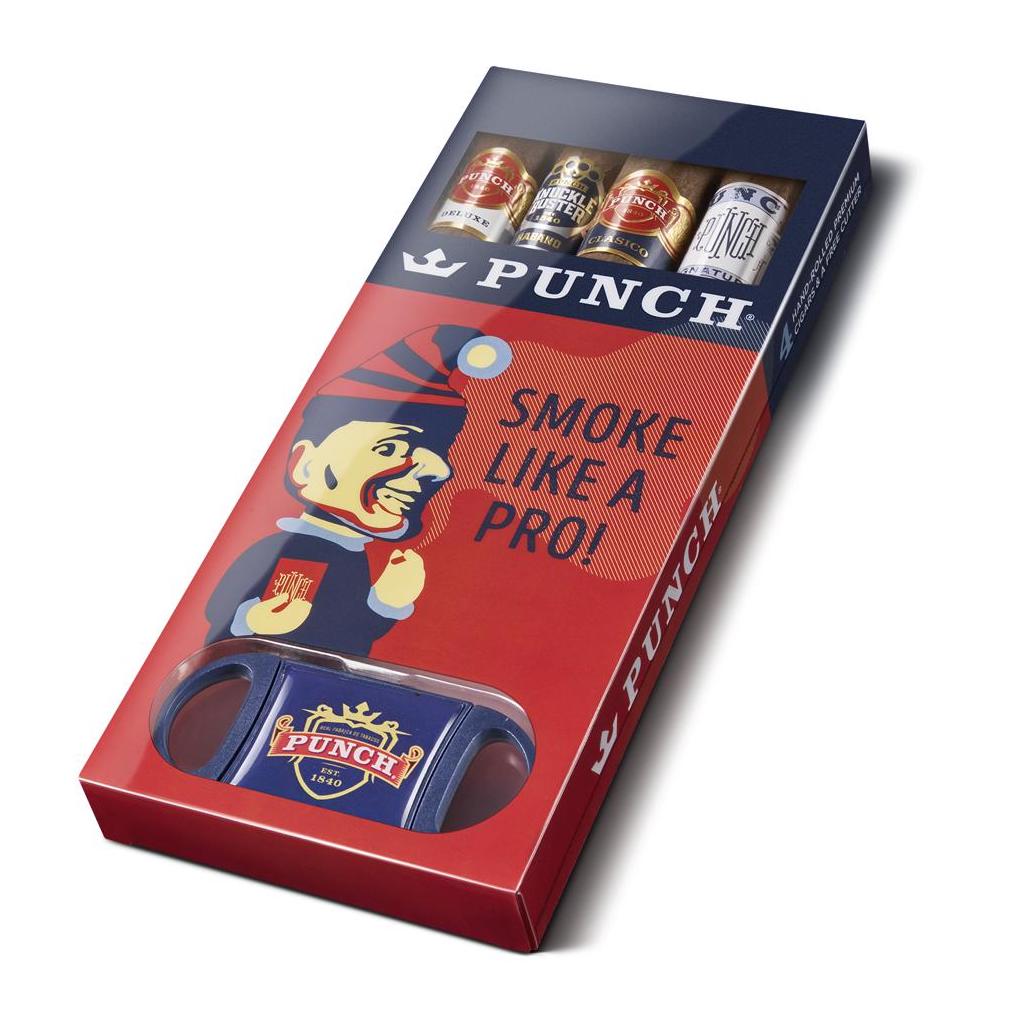 The CAO and Punch offerings are distributed under General Cigar Company. Meanwhile, the Diesel and El Rey del Mundo offerings are distributed by Forged Cigar Company.
Photo Credits: Scandinavian Tobacco Group