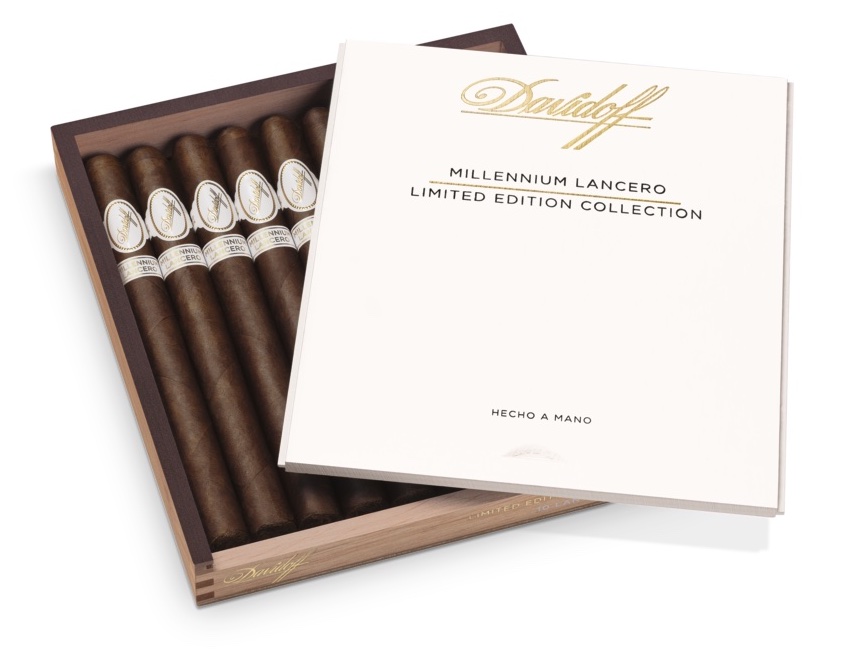 It seems that 2023 is the "Year of the Lancero" for Davidoff. Davidoff, a brand not known for its lanceros, has announced it is bringing back a second lancero for a limited run. This one is under the Millennium line, and it's the Davidoff Millennium Lancero.
The release is described as a restaging of the former Millennium blend lancero. The blend itself is slightly different than the current Davidoff Millennium line. The Lancero still features the Millennium's signature Ecuadorian 151 wrapper, but what's different is the cigar uses a Mexican Sumatra binder. The remainder of the blend consists of all Dominican tobaccos. The lancero is a 7 x 40 vitola.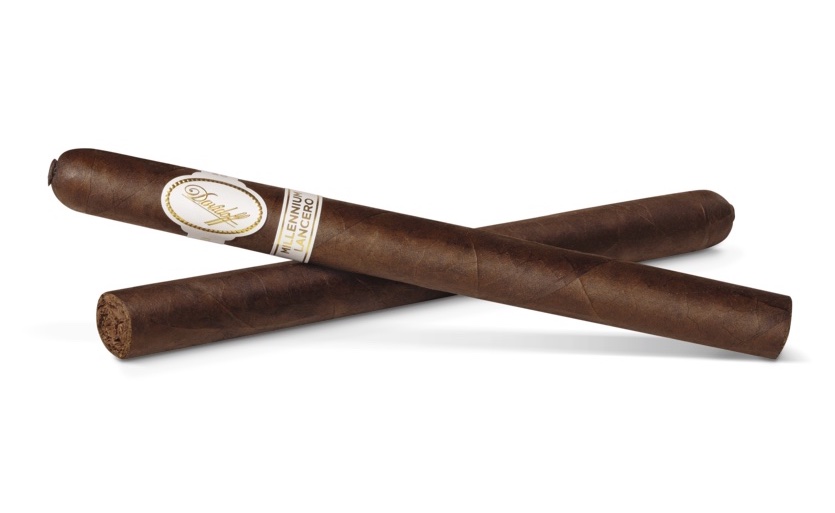 "Back in its day, the Millennium Blend Lancero was renowned for being the format to fully enjoy the blend's special 151 wrapper. Today, the reborn limited-edition cigar once again stands representative of our ceaseless pursuit for perfection. It took our Master Agronomists 300 trials to create the special hybrid seed for this Ecuadorian wrapper leaf. Furthermore, the cigar's pigtail format requires impeccable rolling skills, so only our most experienced torcedores touch this creation. I am convinced that this relaunch will make a difference for countless aficionados – be it appreciators of the lancero format and outstanding craftsmanship, collectors who enjoy the Millennium blend in its other highly acclaimed formats, or connoisseurs with a refined palate who wish to fill their time beautifully with this masterpiece," says Edward Simon, CMO at Oettinger Davidoff AG in a press release.
The Davidoff Millennium Lancero follows a re-release of the Davidoff Signature No. 1, a lancero released earlier this year.
The launch of the Davidoff Millennium Lancero is set for April 6, 2023.
Photo Credits: Oettinger Davidoff AG