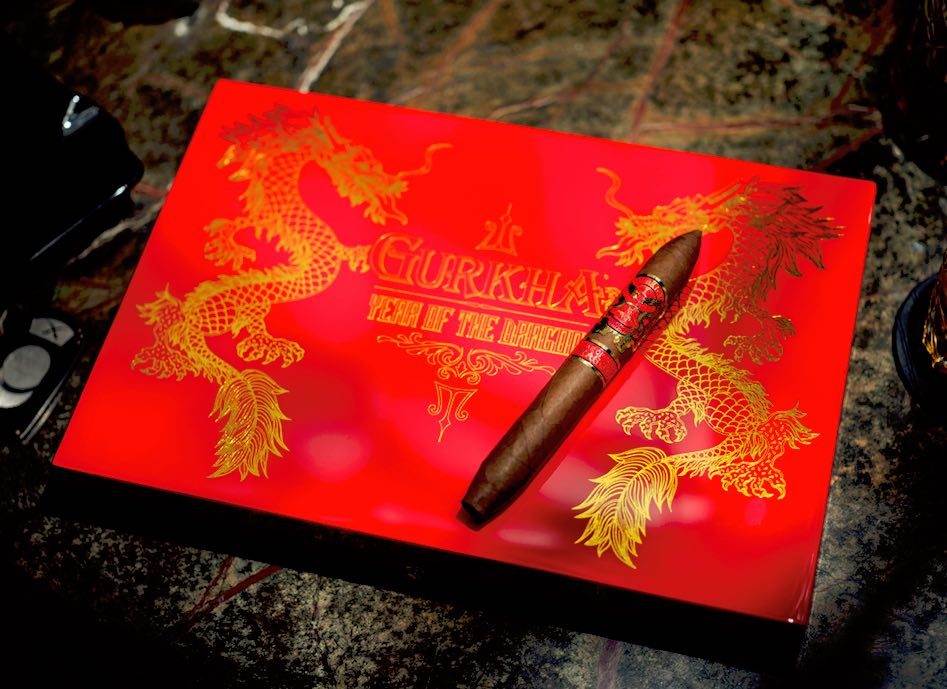 2024 is the Year of the Dragon in the Chinese calendar. Many companies over the past few years have released Chinese Calendar themed cigars to mark the occasion. This year, Gurkha Cigars is getting the jump on things as it has announced it will release a cigar in honor of the Year of the Dragon – the Gurkha Year of the Dragon 2024. The cigar will be offered by invitation only to select retailers at the 2023 PCA Trade Show.
The Year of the Dragon is a limited release with 1,000 numbered, red piano finish boxes with ornate gold dragons on top. Each box will contain 15 Figurado (6 3/4 x 52) cigars of a proprietary blend made by Tabacalera El Artista in the Dominican Republic. Pricing is set at $25.00 MSRP per cigar.
The PCA Trade Show opens July 7, 2023, in Las Vegas, Nevada.
Photo Credit: Gurkha Cigars