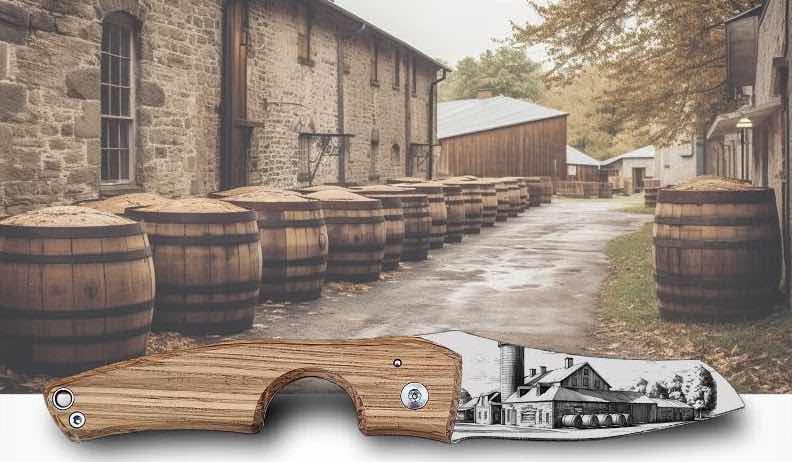 Les Fines Lames has announced Le Petit Bourbon Barrel. This is a version of its popular Le Petit Cigar Knife that features a handle made from the wood of a Bourbon Barrel. The blade features an engraved design of a distillery.
Produced in Thiers, a city known for being the hub of French cutlery, the Le Petit by Les Fines Lames is a friction folder knife. It's the size of a pocketknife measuring 4.53 inches and it has a 2.55-inch non-lockable blade made from 14C28N stainless steel. It is designed to cut cigars up to the 70-ring gauge.
Pricing for the Le Petit Bourbon Barrel Cigar Knife is set at $159.00.
It is anticipated that the Le Petit Bourbon Barrel Cigar Knife will be showcased at the 2023 Premium Cigar Association (PCA) Trade Show that is scheduled to open on July 7, 2023, in Las Vegas, Nevada.
Photo Credit: Les Fines Lames