Day Two marks the opening of the actual trade show itself. If you aren't familiar with the logistics of the PCA Trade Show – it's simple. Basically, manufacturers are housed in booths for the next three and half days. The booths each have a subculture of their own. Some booths are simple with a table, tablecloth, and some chairs and others are quite elaborate edifices – complete with storage rooms, private rooms, and furniture worthy of a smoking lounge. The Trade Show is where retailers place orders.
There are two questions I get asked under the category of "how is the show going?" that I was asked throughout the day. The first is what are you seeing out there that you like?  The second is how do you see attendance (i.e. I refer to this as foot traffic)? I'll address these two questions individually.
In terms of what I saw,  I'll go back to my personal top five I was thinking would be impactful at the show. These were:
Perdomo 30th Anniversary
Foundation Metapa
Alfonso Gran Selección
Ferio Tego Summa
Aganorsa Leaf Lunatic Maduro 10 x 100
I got to see the Perdomo 30th, Alfonso Gran Selección, and Ferio Tego Summa on Day One and remain impressed. There were a few things that did also intrigue me, but didn't make it to my Top 5. Alec Bradley came in strong for its first Trade Show with Forged with the return of the Alec Bradley Post Embargo, Alec Bradley Magic Toast 5th Anniversary, and the Alec Bradley Fine & Rare BCN-143. On the whole, there wasn't a lot of movement to shake up this list all that much.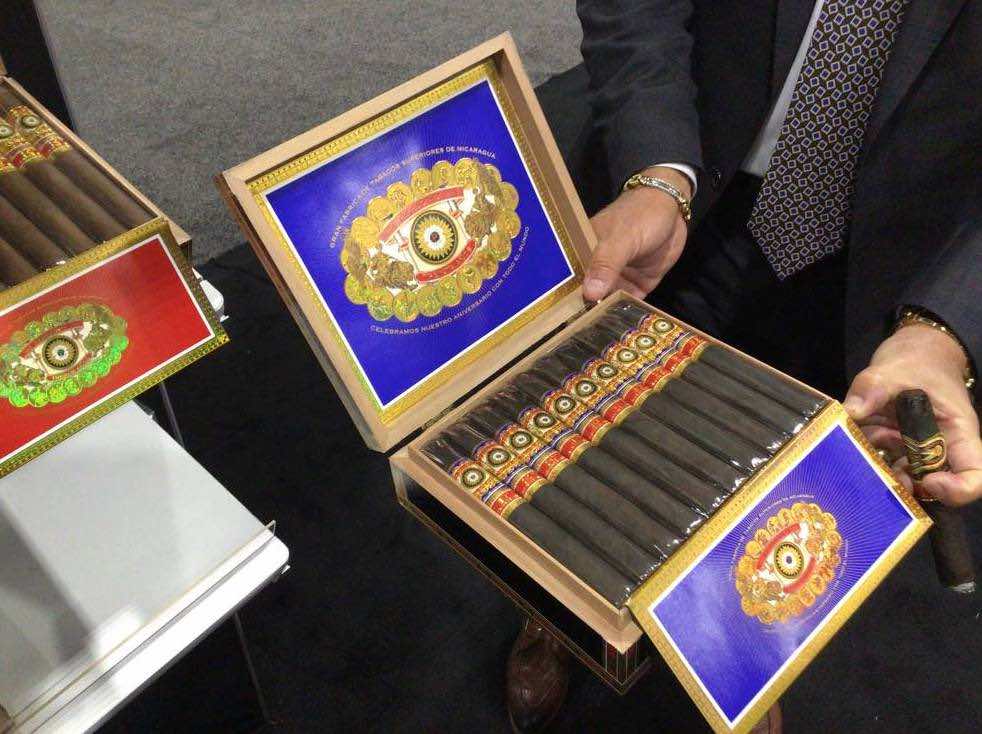 The second question is how do I see the attendance? This one is always hard to tell. As I mentioned in the past attendance measures how many tickets were issued, but foot traffic represents how many people were on the floor at a time. Attendance numbers for Day One have not been disclosed yet, but if I had to read the foot traffic, I would say that it seemed less for a Day One than what I have seen in the past. However, this is very unscientific.  If you asked Erik Espinosa's booth, they would probably (and accurately) tell you they were slammed. Other booths, seemed quite slow – and when smaller companies are asking you to come to the booth, this is an indicator they need some foot traffic.
Speaking of Forged Cigar Company and Espinosa Cigars, these are worth mentioning. First I do think Forged had a nice start to their trade show. I can't comment one way or another if they made their sales targets, but what I can say is the products were interesting – and it seemed like Alec Bradley led the way.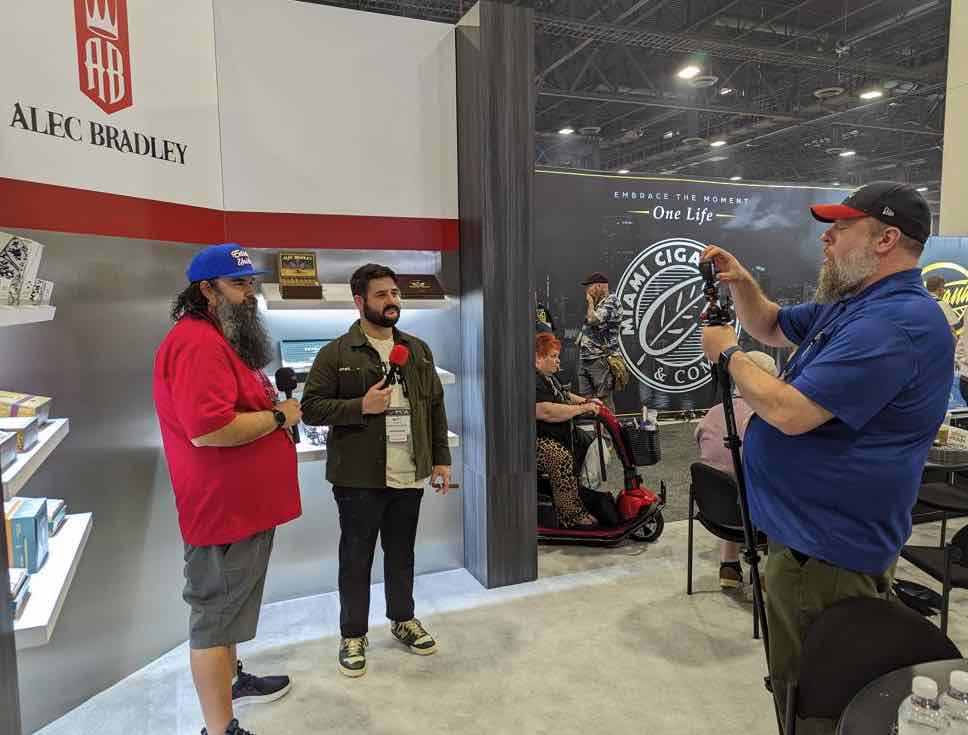 Guy Fieri was in attendance at today's trade show. There was a booth tour led by Guy Fieri surrounded by Erik Espinosa and his entourage. It was a nice treat to many on the Trade Show floor.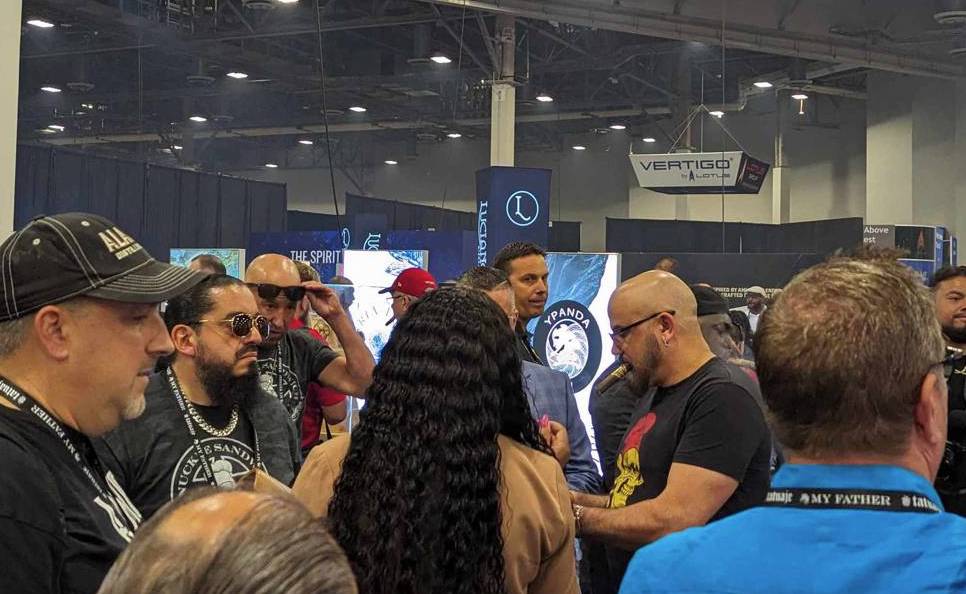 Photo Credits: Cigar Coop