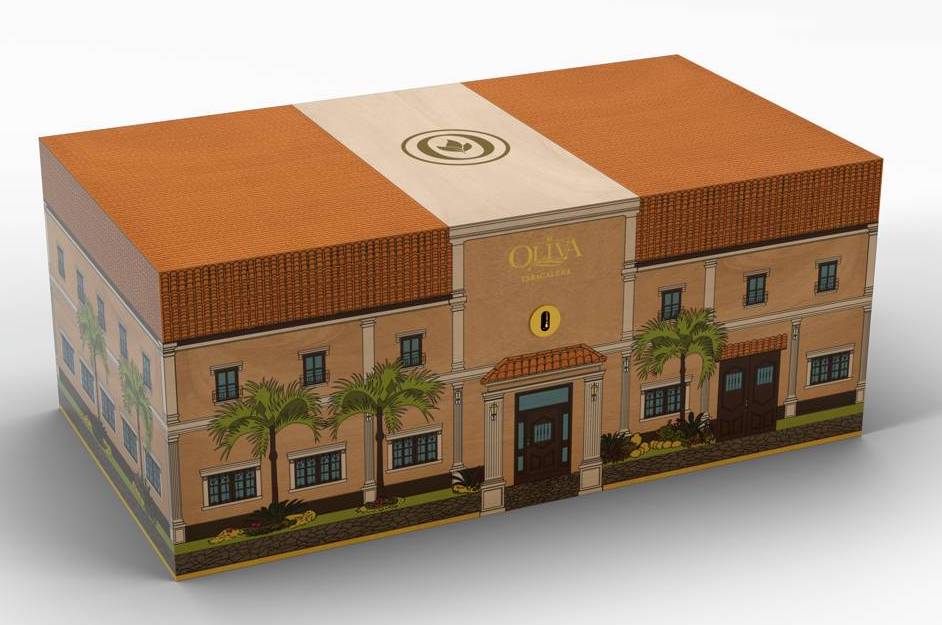 As the 2023 Premium Cigar Association (PCA) Trade Show opened, a collaboration was announced between Elie Bleu and Oliva that would see Elie Bleu produce three collectible humidors. The humidors are slated for release between 2023 and 2025. The 2023 edition is be a rendering of Oliva's Tabolisa factory.
Inside the humidor will be a set of 123 Oliva cigars that include: 41 Serie V Melanio Figurado, 41 Serie V Torpedo, and 41 Serie V Maduro Double Robusto.
"Oliva has always been about much more than just cigars. It is about every aspect of a passion, about how to experience that passion each time again in a way that celebrates the heritage with rekindled joy. To partner up with the best humidor builder in the world is a tribute to what the brand Oliva stands for. I'm happy we launched part one and I'm already looking forward to parts two and three," commented Fred Vandermarliere, CEO of Vandermarliere Cigar Family which owns Oliva Cigar.
Laurent Fusch, CEO of Elie Bleu added, "Oliva is among those rare cigars that true aficionados worship. Because of its quality, but also because of its philosophy and its journey. We are proud to become part of that journey through this project, to write a chapter in the history of the craft together. This collaboration gives us at Elie Bleu lots of energy and satisfaction. We can hardly wait to reveal the plans for the next two humidors."