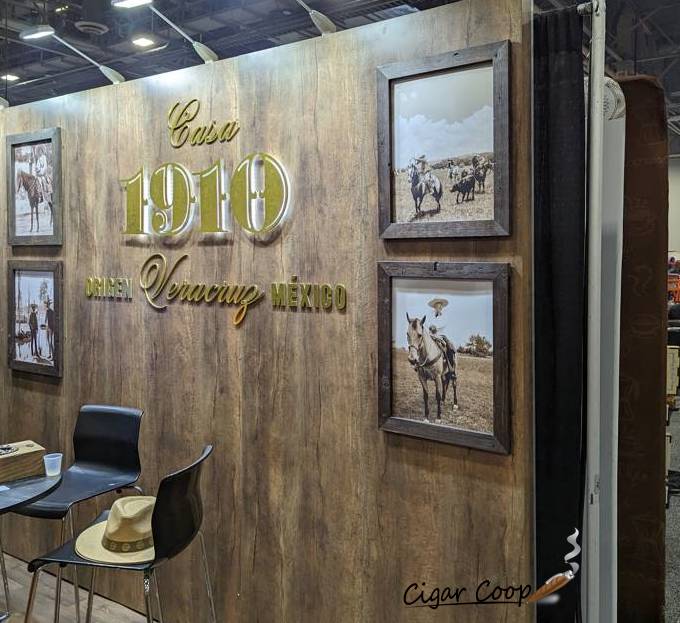 Casa 1910 Cigars is a cigar and lifestyle brand based out of Mexico. The company was founded by Manolo Santiago, Jamie Baer, and Serge Bolling. The brand captures the history and pride surrounding the Mexican Revolution, which occurred in 1910. In 2021, the company came to the Premium Cigar Association (PCA)Trade Show with its first cigar, Casa 1910 Cuchillo Parado. Since then, the company has expanded to eight cigar offerings – across three collections. Of note is that each of these eight cigars features a different blend. When our team caught up with Casa 1910 at the 2023 PCA Trade Show , we discussed the evolution of this portfolio. The company also came into the Trade Show with its first limited edition cigar – the Casa 1910 Cuchillo Parado Reserva 2020.
As mentioned above, three different collections are now in the Casa 1910 portfolio. Each series pays homage to a different theme of the Mexican Revolution. Each series is produced in a different country. Casa 1910 follows a one blend, one size philosophy – meaning each blend is different from the others, and also has a unique shape.
Edition (Packaging Color)
Origin
Theme
Cigars
Revolutionary Edition (Orange)
Mexico
Battles of the Mexican Revolution

Cuchillo Parado (Robusto)
Tierra Blanca (Toro)

Calvary Edition (Green)
Nicaragua
Horses of the Mexican Revolution

As De Oro (Toro)
Lucero (Torpedo)
Jilguero (Gordo)

Soldadera Edition (White)
Dominican Republic
Women of the Mexican Revolution

Sampetrina (Robusto)
Teniente Angela (Toro)
La Coronela (Majestuosos)
For 2023, the new Casa 1910 Cuchillo Parado is an extra-aged version of the company's first cigar, the Cuchillo Parado. Cuchillo Parado is a town in the Mexican state of Chihuahua. It is considered to be the place where the Mexican Revolution started in 1910. At the time Cuchillo Parado was being rolled in 2020, Casa 1910 Master Blender Manolo Santiago set aside some of the cigars that were rolled and decided to extra age them. He periodically tested them and this year he decided to release it and thus the Cuchillo Parado Reserva 2020 was born.
Cuchillo Parado features 100% Mexican tobaccos. Like the original Cuchillo Parado release, the Cuchillo Parado Reserva 2020's tobaccos are subject to aging before the cigars are rolled. The Mexican Sumatra wrapper has a minimum of three years age on it while the San Andres Negro tobaccos used for the binder and filler have a minimum of five years of age. The difference is the Reserva 2020 has more age post-roll.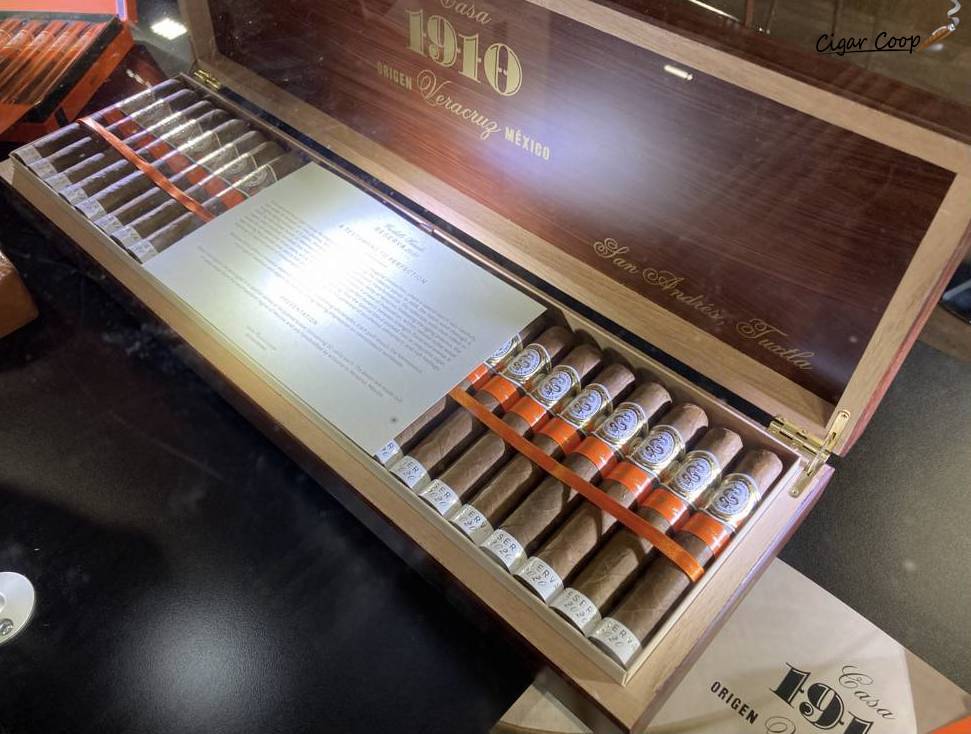 A total of 2,500 cigars were made available for the Cuchillo Parado Reserva 2020. These have been made available in 50-count cabinets. Each cigar carries a price point of $18.00 SRP.
Interview with Manolo Santiago, Casa 1910 Cigars
Due to age restrictions, you will need to click on Watch on YouTube to view this content.
Product Reports