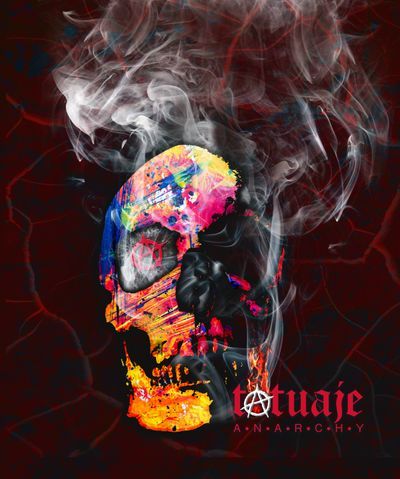 The auction for the first Tatuaje Anarchy NFT Collection has completed. The package ended up selling for $100,000.00 – topping the $98,000 record set by La Flor Dominicana for its Golden NFT #7 in 2022. The winning bid was submitted by someone under the name of GoldenFinger.
The Tatuaje NFT Auction is a project being done between Smoke Inn, Tatuaje Cigars, S.T. Dupont, and Quality Importers. There are six NFTs being auctioned. The winner of each auction will be entitled to the Tatuaje Anarchy NFT Edition set, which includes the rights to acquire 15 15-count boxes of the Tatuaje NFT Edition once per quarter. In addition, the winners of the NFT will also receive the Tatuaje Anarchy NFT Edition humidor containing 60 Anarchy NFT Edition Cigars with 15 Tatuaje Anarchy Pale Horse versions of the vitola, boasting an Ecuadorian Connecticut wrapper (Only 105 of these Pale Horse versions have been made). Additionally, the winner will receive a Ligne 2 Lighter by S.T. Dupont of Paris, a Xikar Perfect Xi1 cutter, a crystal ashtray, and a 24″x 36″ framed print, all featuring the unique artwork of their specific NFT.
The artwork for NFT No.1 Smoke is shown in the thumbnail above. At press time, the second of the six auctions has commenced. There is also a seventh NFT that has already been secured by Smoke Inn proprietor Abe Dababneh.
The Prime Time Show did a preview of the Tatuaje Anarchy NFT back on August 1.
For more details on the Tatuaje Anarchy NFT Package, see our 2023 PCA Pre-Game coverage below:
Photo Credits: Smoke Inn/Tatuaje