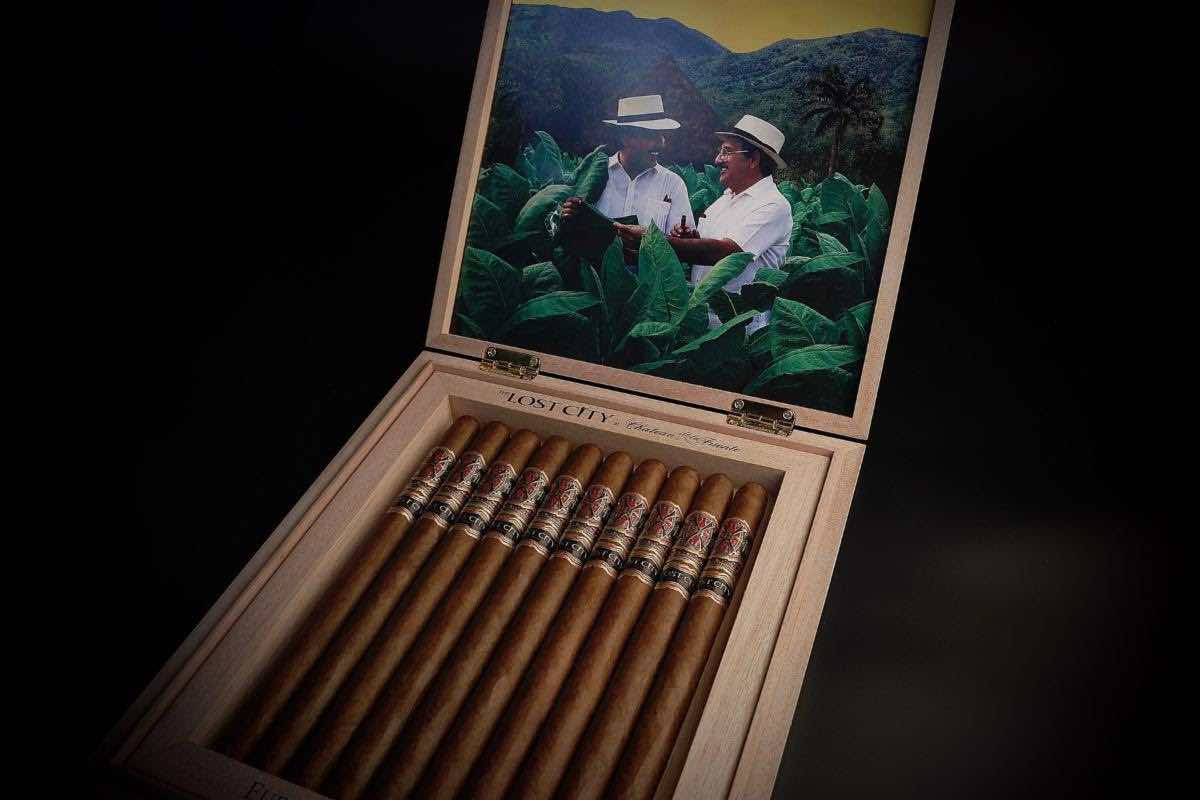 Scheduled to be released in November will be a new size of the Fuente Fuente OpusX Lost City. It's a 47 x 9 1/4 inch "A" size vitola – and it's called Carlito's A.
The Fuente Fuente OpusX Lost City line is a project that came about back in 2004. At the time, Andy Garcia was filming the movie The Lost City and wanted to shoot some scenes at Chateau de la Fuente in July. There were no tobacco plants growing at Chateau de la Fuente then, as they are normally harvested in March. In order to help Garcia, Carlos "Carlito" Fuente planted tobacco outside the cycle, so Andy could film the scenes with tobacco in the field. After the movie was shot, the plants were harvested and aged. Garcia then convinced Carlito to make a cigar using the logo from The Lost City. As a part of the project, the Lost City Scholarship Fund was established to provide college scholarships to the students who graduated from the Fuente and Newman Cigar Family Charitable Foundation. The brand is currently distributed by Prometheus.
Like the rest of The Lost City line, Carlito's A is a 100% Dominican puro with tobaccos from Chateau de la Fuente. Carlito's A is priced at $77.90 per cigar and will be available in ten-count boxes. This is a limited production cigar with 250 boxes slated for November.
Photo Credit: Prometheus