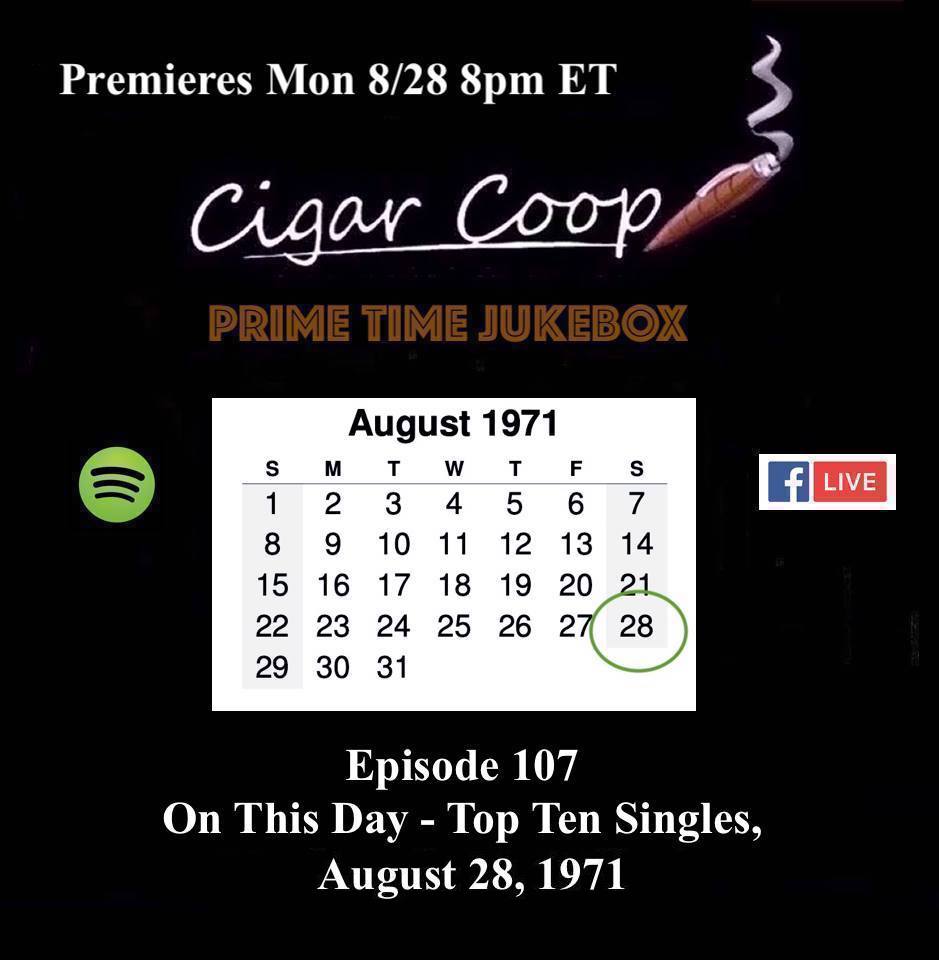 On Prime Time Jukebox Episode 107, we go back in time and take look at the top ten singles on the Billboard Hot 100 chart for August 28, 1971 – 52 years earlier from when this show airs. We will look at the good, bad, and ugly of these top ten songs. We also talk Dolly Parton's cover with the remaining living Beatles, and Soccer Mommy's cover of Taylor Swift.
For this episode, Dave smokes the Black Label Trading Company Dreadnaught while Coop smokes the Introduce Montecristo 1935 Anniversary Nicaragua Toro
You can watch the episode in real-time on our YouTube page and it will also premiere on our Facebook page on Monday, August 28, at 8pm ET.
As always you can follow along with our Spotify Playlists:
Prime Time Jukebox – the podcast that pairs music with cigars. You can catch us on any time on Google Play Music, iTunes, Podbean, YouTube, Odysee, or Rumble.