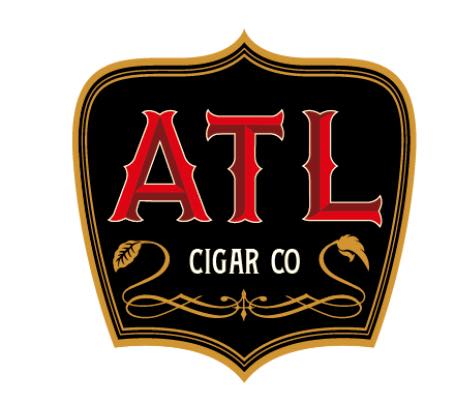 The 2023 Premium Cigar Association (PCA) Trade Show would be the second one for ATL Cigar Co. At the same time, it would be the first one since the company entered into a collaborative relationship with Luciano Cigars. Under the arrangement, Luciano Cigars is now handling distribution for ATL Cigar Co. In addition, ATL Cigar Co has begun transitioning all of its production from its various factories to the Luciano Cigars production facilities in Estelí, Nicaragua. At this year's PCA, it was very clear that while a separate company, ATL Cigar Co was quite integrated with all of the Luciano Cigar offerings. In fact, at the time the collaborative partnership was announced, Peter Gross, who is a partner in ATL Cigar Co, also took on the role of Chief Operating Officer (COO) for Luciano Cigars. This year's Trade Show focused on a trio of line extensions, as well as bringing the containing to bring the company's portfolio under Luciano Cigars' production. At the same time, the brand maintains its identity by focusing on the history and culture of Atlanta.
One product that is moving to the Luciano Cigars factory is the Good Trouble line. Good Trouble was originally produced at Tabacalera Hernandez. At the same time, the blend has gotten a makeover. Good Trouble's blend now features a Habano 2000 wrapper over an Ecuadorian Sun Grown binder and fillers from Estelí, the Jalapa Valley, and Pueblo Nuevo. The Robusto (5 x 50, SRP $10.30/cigar) and Gran Toro (6 1/2 x 56, SRP $13.00/cigar) sizes remain, but now a Corona size (5 1/4 x 44, SRP $9.50/cigar ) has been added.
The ATL Magic line – which is one that has always come out of the Luciano Cigars, is getting a third size in the of a 6 1/2 x 50 Double Robusto. The blend features a San Andres wrapper over Nicaraguan binder and filler. Both the binder and fillers contain tobacco from Pueblo Nuevo, a region in the northern part of Nicaragua near the Honduras border. Pricing for the ATL Magic Double Robusto is set a $12.50/cigar.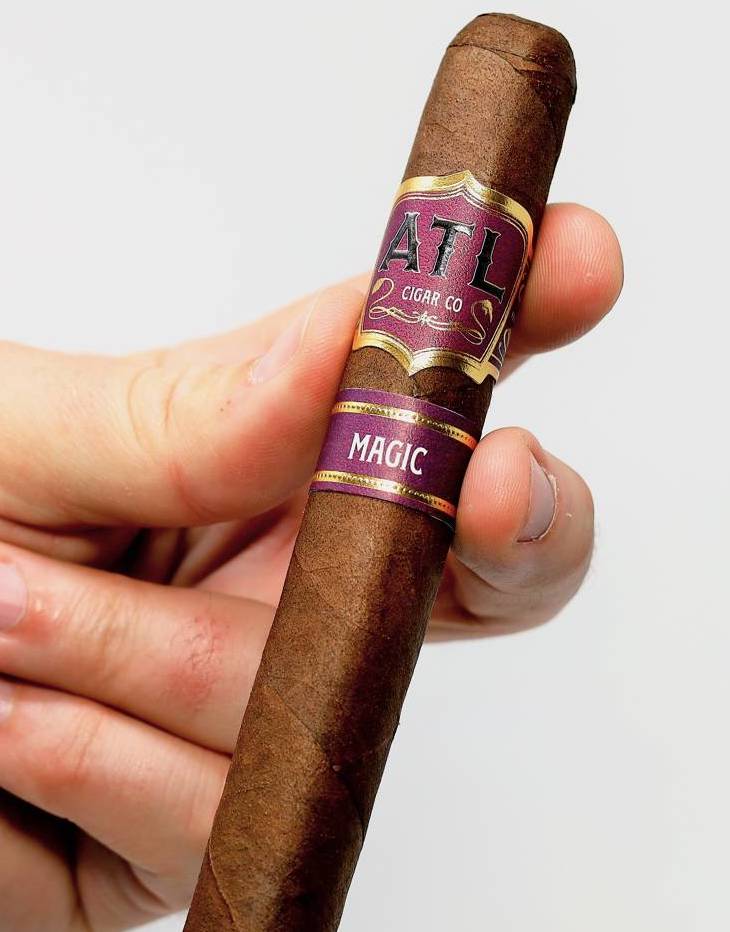 ATL Black also gets a third size in the form of a 6 3/4 x 50 vitola known as Elegànce. The ATL Black was originally produced at Jesus Martinez's Martinez Cigars factory In New York. Last year the blend was updated, and production was moved to the Luciano Cigars factory in Nicaragua. The blend features a San Andres wrapper, a Nicaraguan binder from Masaya, and fillers from Estelí, Jalapa, and Pueblo Nuevo. Pricing is set at $13.10 per cigar.
Earlier this year, ATL Cigar Co. introduced a new line into its portfolio known as Wise Blood. Wise Blood was the name of the first novel by Georgia author Flannery O'Connor. This cigar made its debut at Total Products Expo (TPE) 2024. Like ATL Magic, this line has always been produced out of the Luciano Cigars factory. The blend itself is described as a mild to medium-bodied offering. The blend comprises an Ecuadorian Habano Rosado HVA wrapper, Ecuadorian Connecticut binder, and filler from three Nicaraguan regions. It is offered in four sizes, each presented in 20-count bundles and boxes. It comes in four sizes: Lonsdale (6 1/2 x 42, SRP $9.99/cigar); Robusto Extra (6 x 50, SRP $10.49/cigar); Robusto (5 1/4 x 54, SRP $10.99/cigar); Gordito: 4 x 60 (SRP $11.49/cigar).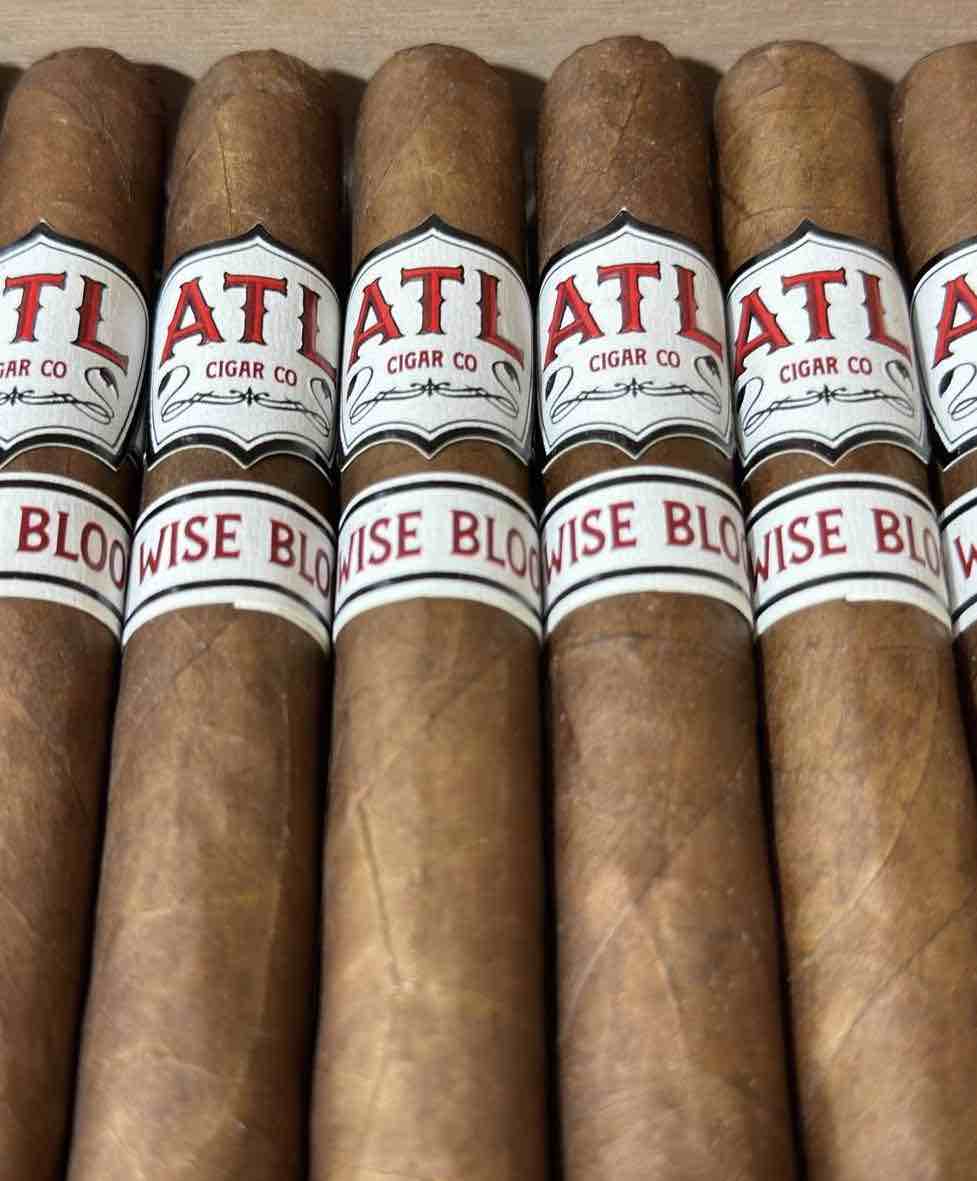 Product Reports
Photo Credits: ATL Cigar Co/Luciano Cigars