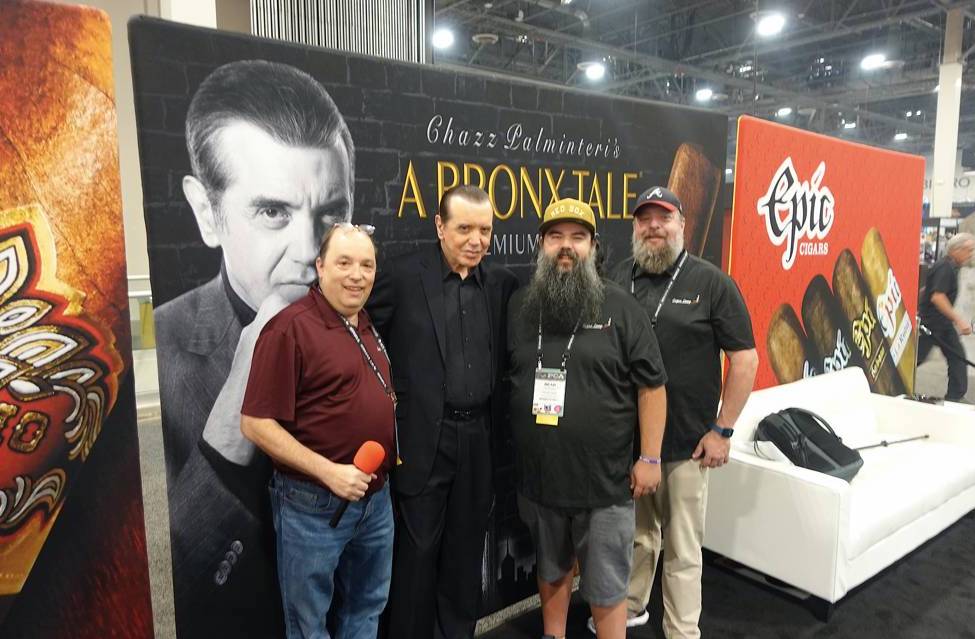 The premium cigar industry always loves when a mainstream celebrity enters the business, and this year, Oscar-nominated actor Chazz Palminteri has come on board. Palminteri is teaming up with Epic Cigars and Paul DiSilvio of La Casa Grande Tobacco company to launch A Bronx Tale. It is named for the play that was written by and starred Palminteri. This play would go on to become a motion picture and really put Palminteri on the map. In the movie, there is a character named Calogero, which happened to be the name of Palminteri's grandfather.
In New York, Palminteri was approached by Paul DiSilvio to make a cigar. While Palminteri is not an everyday cigar smoker, he thought that coming up with a cigar would be a great tribute to his grandfather as well as many immigrants like his grandfather who came to the U.S. The end result is the cigar would be branded with the name A Bronx Tale and the vitola would be called Calogero.
In order to meet the anticipated demand for the project, Palminteri and DiSilvio reached out to Epic Cigars to help bring the product to market. Epic Cigars is the brand that was founded by Dean Parsons and today is a part of Zander-Greg distribution. Parsons then worked with the team at Tabacalera Von Eicken in the Dominican Republic to produce the final blend. The cigar itself comes in one size – a 6 x 54 "Calogero" (Toro) size. The blend incorporates a Cuban seed Ecuadorian Habano wrapper, Dominican binder, and a combination of Dominican and Nicaraguan fillers. A total of 2,500 ten-count boxes were produced with pricing set at $20.00.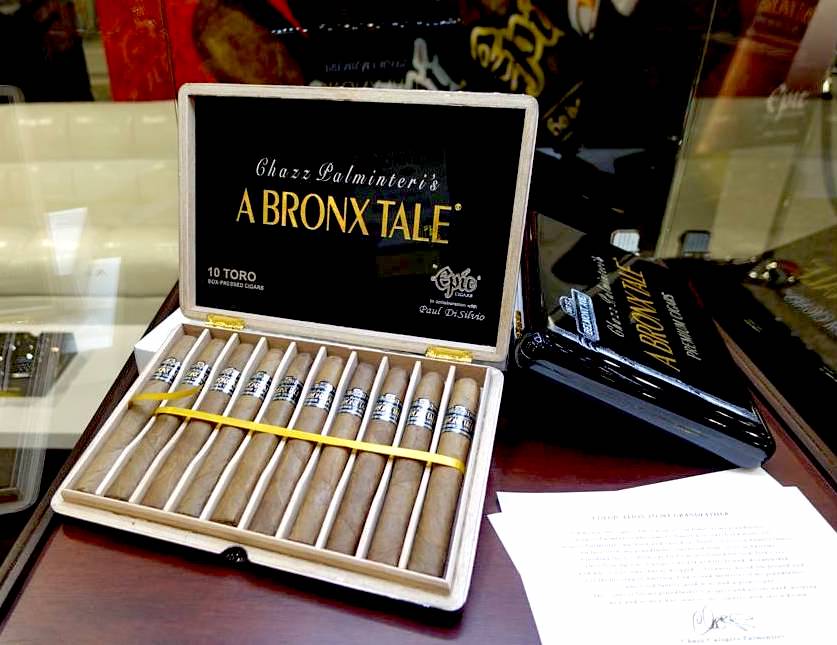 Interview with Chazz Palminteri, A Bronx Tale
Due to age restrictions, you will need to click on Watch on YouTube to view this content.
Product Reports
Photo Credits: Cigar Coop