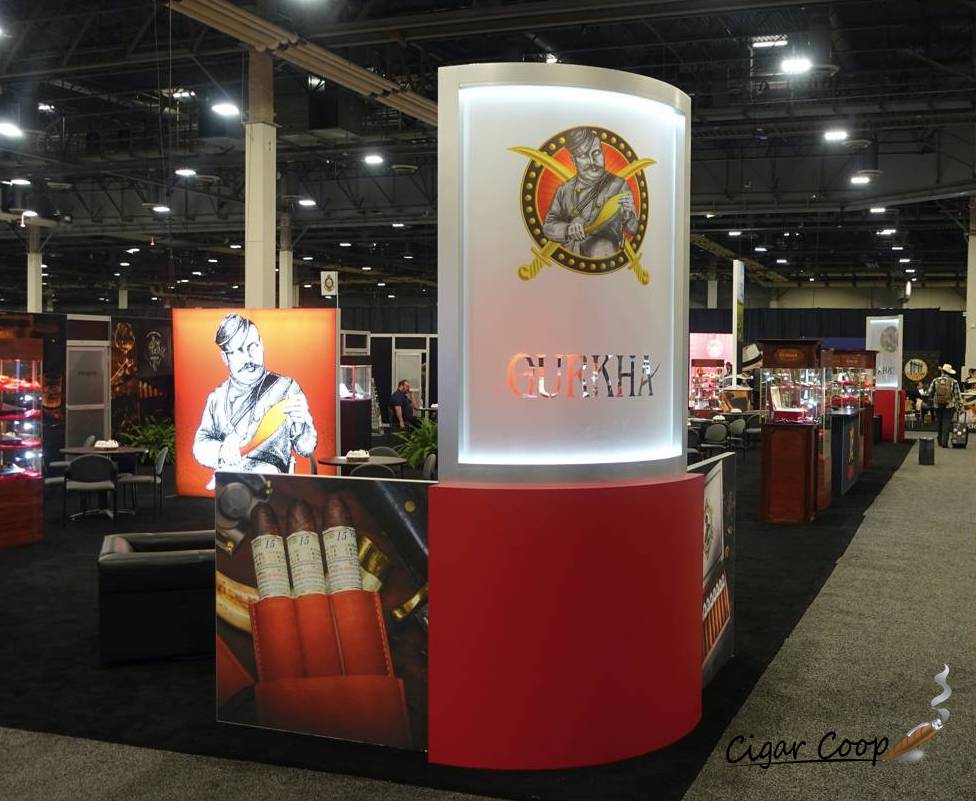 Once again, Gurkha Cigars had one of the largest booths at the Premium Cigar Association (PCA) Trade Show. While we didn't get a chance to interview anyone from Gurkha, one cannot ignore the fact that they left quite an impression on this year's trade show. For the past few years, Gurkha had been releasing simpler packaging than their previous ornate packaging. This year was quite a change as Gurkha moved back in the direction of the ornate packaging. There was good reason for this; there were three milestones that were being celebrated: 1) Gurkha's 35th anniversary as a company; 2) The 25th anniversary of one of the company's iconic releases, the Gurkha Beauty; and 3) The upcoming Year of the Dragon celebration in 2024.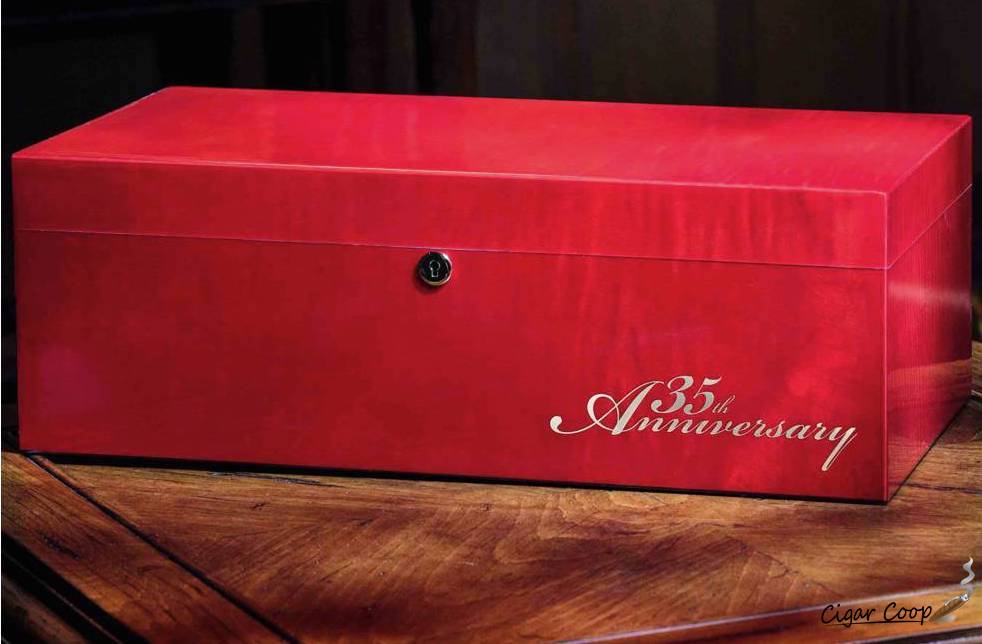 For Gurkha's 35th anniversary, there is the Gurkha 35th Anniversary humidor set. The humidor has a red-colored piano-style finish. The humidor has a red-colored piano-style finish. It's a 150-count humidor, but the unit contains 75 cigars. The cigars are produced at Tabacalera El Artista in the Dominican Republic. They feature a Habano wrapper over an Indonesian binder and Criollo '98 fillers grown in Estelí, Nicaragua. There are three sizes available with the 35th Anniversary blend: Toro (6 x 54, SRP $10.95/cigar), Torpedo (6 1/8 x 52, SRP $11.49/cigar), and Figurado (6 3/4 x 52, SRP $11.95/cigar).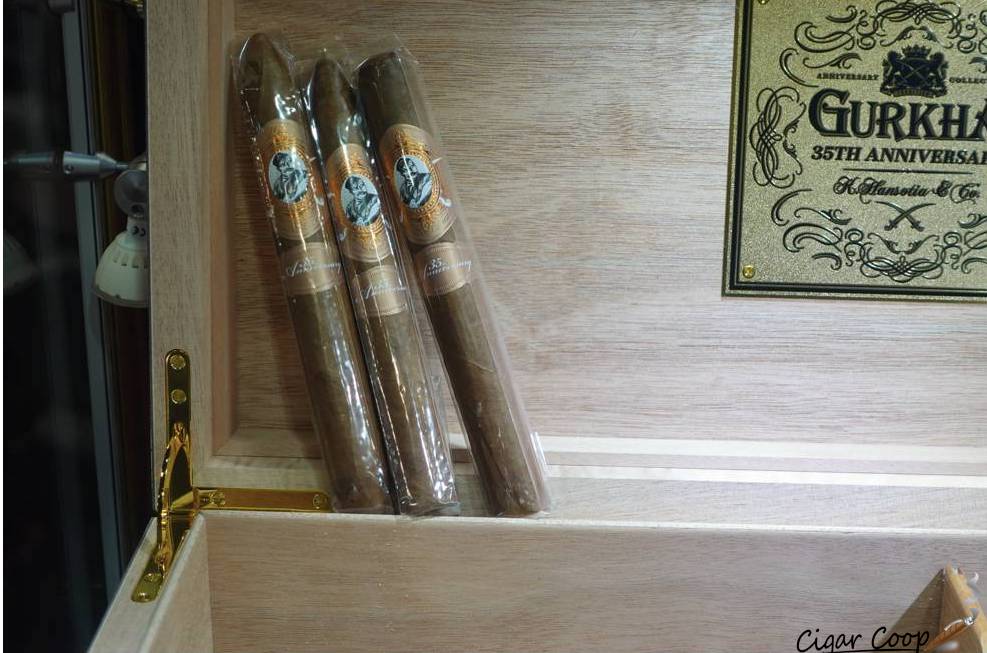 Next up, we have the Gurkha Beauty 25th Anniversary. This is a different blend than the original Gurkha Beauty. The Gurkha Beauty 25th Anniversary features a Corojo wrapper, Nicaraguan binder, and a combination of Dominican, Nicaraguan, and Ecuadorian Broadleaf fillers. Each cigar is packaged in an individual frosted tube. The tubes will be packaged in a luxurious 25-count box. Pricing is set at $30.00 per cigar. A total of 1,000 boxes were produced.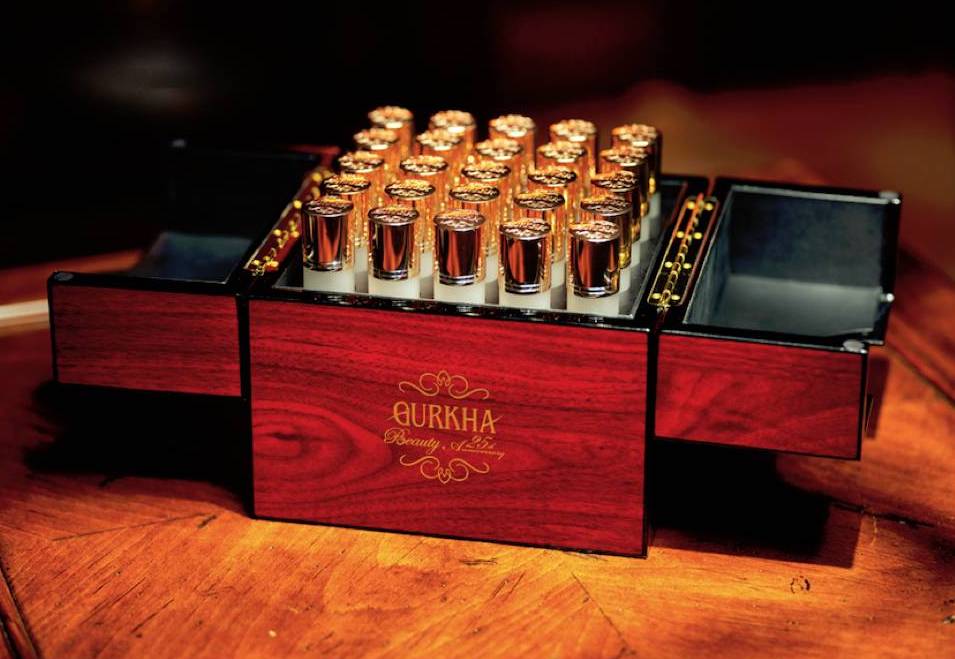 Finally, Gurkha has gotten the jump on what is expected to be a slew of Year of the Dragon releases for 2024. The Year of the Dragon is a limited release with 1,000 numbered, red piano finish boxes with ornate gold dragons on top. Each box will contain 15 Figurado (6 3/4 x 52) cigars of a proprietary blend made by Tabacalera El Artista in the Dominican Republic. Pricing is set at $25.00 MSRP per cigar. Prior to the Trade Show, this was being offered by invitation only to those who attended the 2023 PCA Trade Show.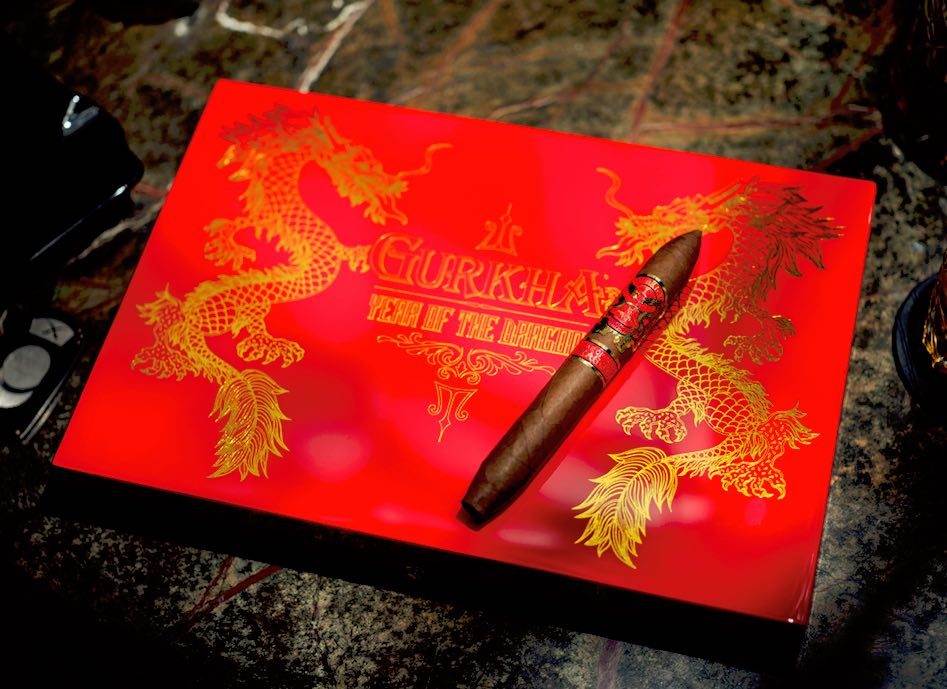 Product Reports
Photo Credits: Cigar Coop