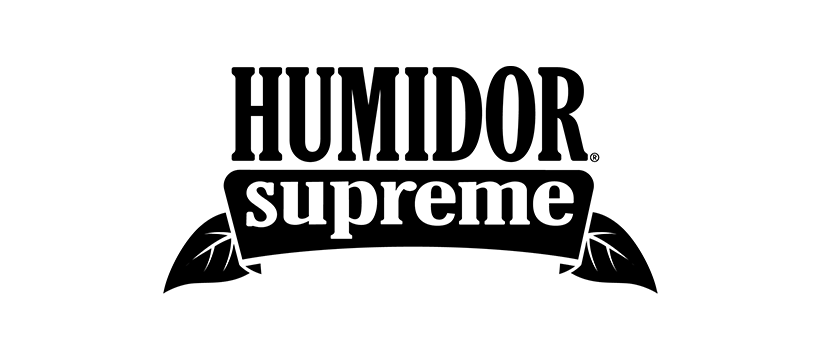 Quality Importers Trading Company has certainly built up an impressive portfolio of brands. One of the brands that got considerable attention at the 2023 was Humidor Supreme.  This year Humidor Supreme had several new desktop, cabinet, and commercial humidor offerings. Several of the releases incorporate technology – from electronic temperature and humidity control to an innovative fingerprint locked humidor. At the same time, Quality Importer is strengthening the branding of its Humidor Supreme offerings as all of the new humidors now feature a leaf engraved panel inside the units – whether desktop or cabinet.
First up is the Humidor Supreme Oro. This desktop humidor has the capacity to hold 126 – 240 cigars and features a USB-charged fingerprint lock – a first for Humidor Supreme. The fingerprint lock system holds five fingerprints. The humidity panel features the signature engraved leaf-pattern engraved design. The Oro is available in black or ebony finish and has an MSRP of $349.99. The Oro is shipping in October.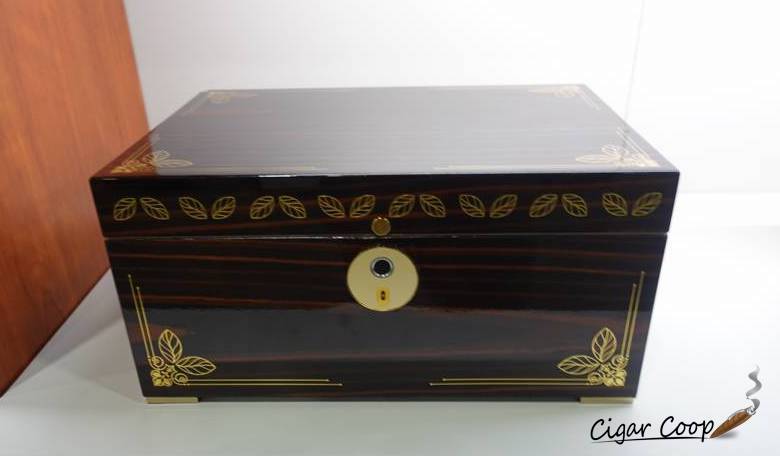 Next up is the Madison humidor. This is a humidor with a stylish, contemporary design. It's available in a Rosewood finish and features a felt-lined accessory drawer underneath the primary cigar storage area. The Madison will hold 60-115 cigars and includes a hygrometer and Humidor Supreme leaf-pattern engraved humidity panel. The Madison has an MSRP of $274.99 and the units will ship in October.
The Aria features an angular matte black humidor that is available with a full wood top or glass viewing window. Aria holds 40 to 80 cigars depending on size. It includes a hygrometer and a Humidor Supreme® leaf-pattern engraved humidity panel. Both the wood top or glass view Aria humidors are available to ship immediately and have an MSRP of $299.99.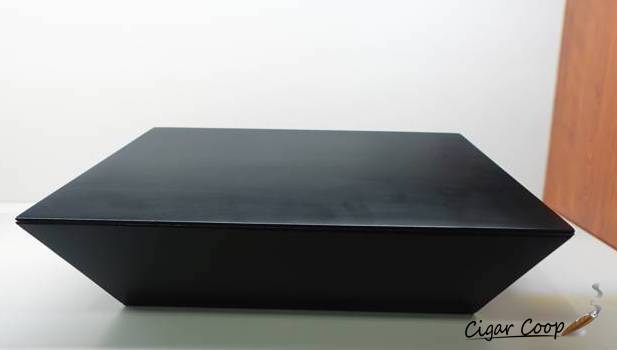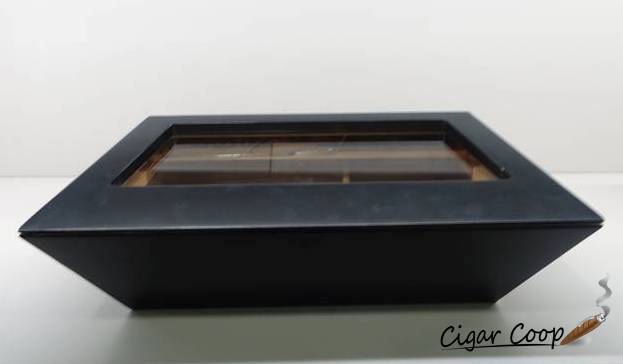 The Dane is exclusive to retailers who are members of the QI Qualified Program. The Dane has a modern block design with a European-style flair. The Dane has a Rosewood finish. It holds 56-100 cigars (depending on size) and includes a hygrometer and Humidor Supreme leaf-pattern engraved humidity panel. The Dane has an MSRP of $149.99 and is currently shipping.
Quality Importers is also introducing two Humidor Supreme electronic humidors. These feature both humidity and temperature control and also have an integrated lighting system.  Keeping with the theme of Humidor Supreme, the unit also features a leaf-engraved panel. There is a four-foot unit (SRP $3,000.00) a six-foot unit (SRP $3,800.00)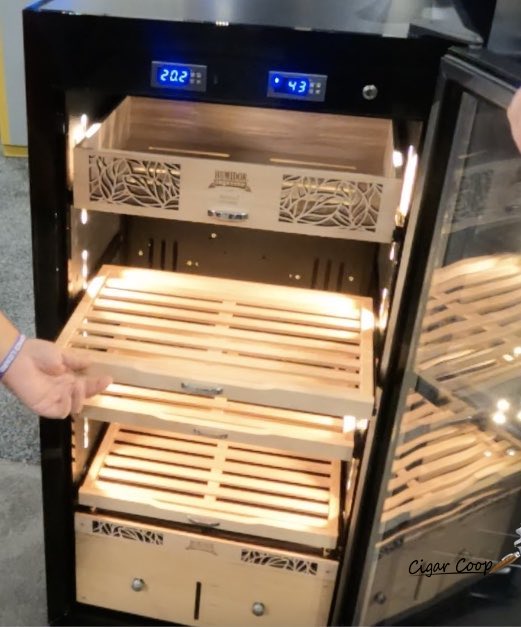 A couple of years ago, Humidor Supreme introduced a table humidor called Balthazar. However, the unit never made it to the market. Quality Importers was not satisfied with the design of the unit, so they went back to the drawing board to create the Balthazar 2. Visually the unit now features a glass door in the front, an electronic hygrometer, and leaf-engraved panels. This unit is priced at $750.00 and it is scheduled to ship this fall.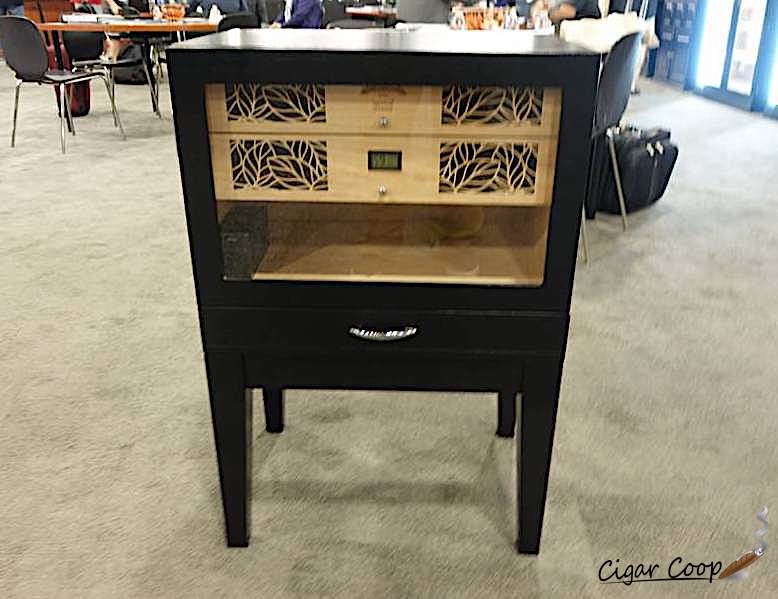 Finally, Quality Importers is also showcasing some commercial cabinet humidor offerings. These are intended to go in retail stores. There is a single-door and double-door unit option. Both also feature electronic hygrometers and a leaf engraved panel.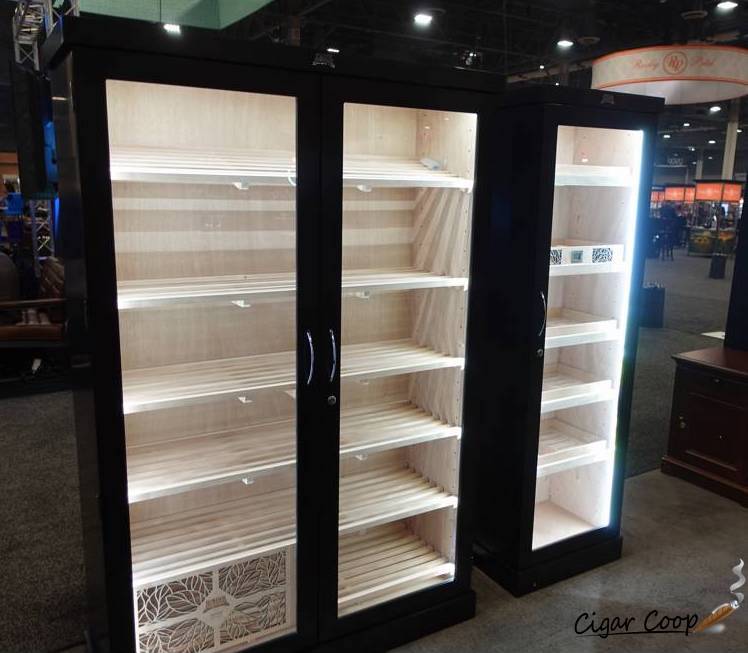 Interview with Joe Gro, Quality Importers Trading Co.
Due to age restrictions, you will need to click on Watch on YouTube to view this content.
Part 1: Humidor Supreme Desktop Humidors
Part 2: Humidor Supreme Cabinet Humidors
Product Reports
Photo Credits: Cigar Coop, except where noted