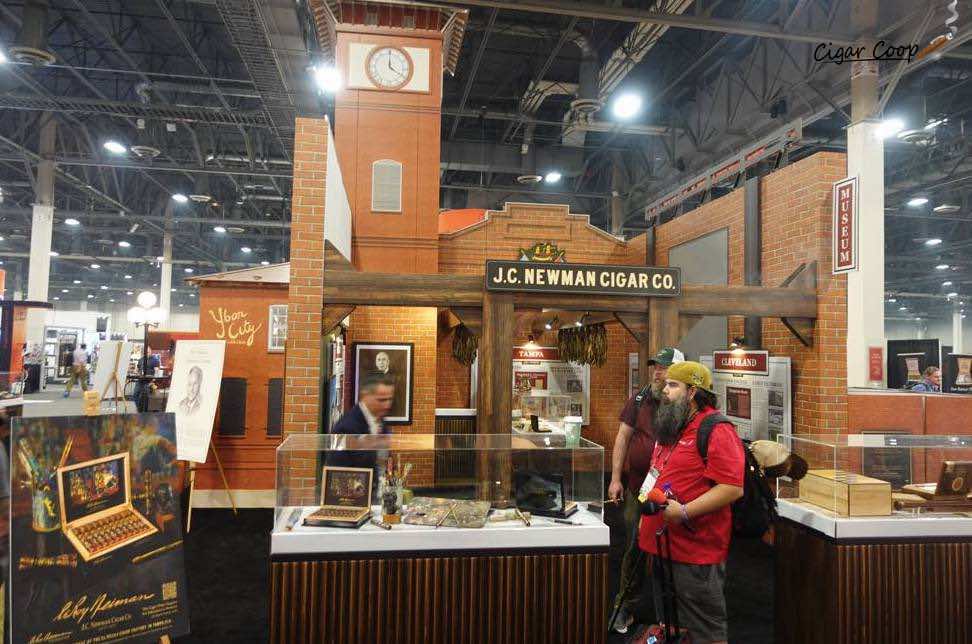 For the third show in a row, J.C. Newman Cigar Company brought the cardboard version of its El Reloj factory to the PCA Trade Show to serve as its booth. It's a stunning display that gives the feel of the El Reloj factory from both the inside and the outside. This year all of the new projects showcased at the J.C. Newman booth had a connection with El Reloj. This includes a new limited edition cigar being done out of the factory as well as some collectible accessories that feature El Reloj's signature product, Cigar Coop's 2020 Cigar of the Year, The American.
This year J.C. Newman unveiled the LeRoy Neiman 2023 Collector's Edition. It's a project being done in collaboration with the Neiman family and the LeRoy Neiman Janet Byrne Neiman Foundation. The LeRoy Neiman Collector's Edition is a handmade cigar out of the El Reloj factory in Tampa, Florida. The 2023 release is a 6 x 52 Toro. The cigar features a Havana Rosado wrapper over a Florida Sun Grown binder and filler tobaccos from Latin America. A total of 10,000 cigars were produced for 2023 – each packed in 500 cabinets of 20 cigars. Pricing for each cigar is set at $20.00. Inside each cabinet is an authentic lithograph of LeRoy Neiman's 1978 painting, "Irish-American Bar." The image is also wrapped around each cigar. The bottom of each cabinet is a print of Neiman's paint-splattered New York City studio floor.
J.C. Newman and the Foundation will be donating all profits from this collaboration to support arts education in Tampa's public schools, including those surrounding J.C. Newman's El Reloj cigar factory.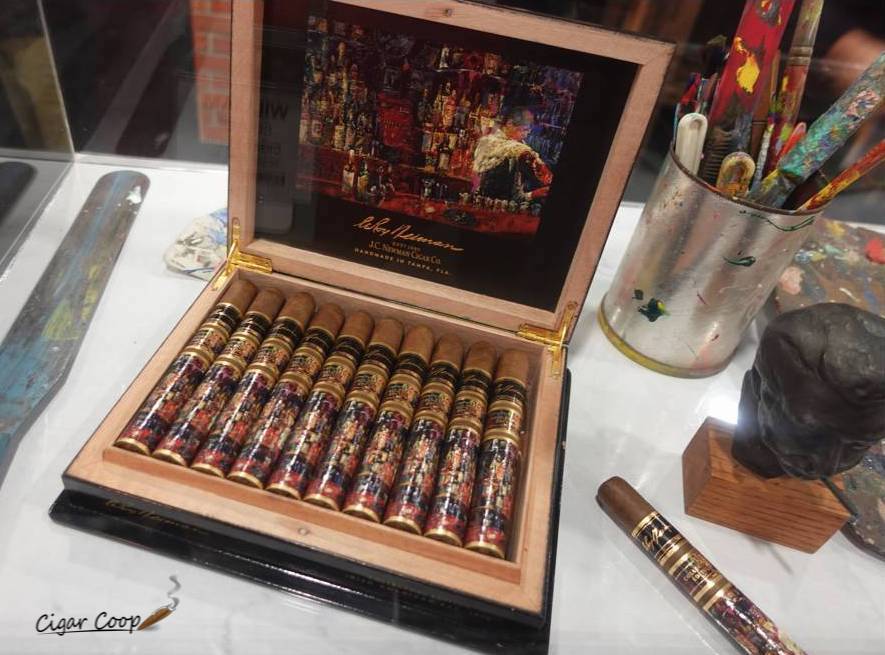 When the NBA was disassembling the court that was used for the 2011 NBA All-Star Game, someone notified J.C. Newman, and the company bought a portion of the floor and worked with a humidor maker in Wisconsin to produce 40 humidors with wood from the floor. The blue color on the humidor comes from the three-point line. J.C. Newman said this is the first time an NBA Court was used to make a humidor. The 40 units will come packaged with 30 of The American cigar, with each unit numbered. Pricing and shipping are still to be determined.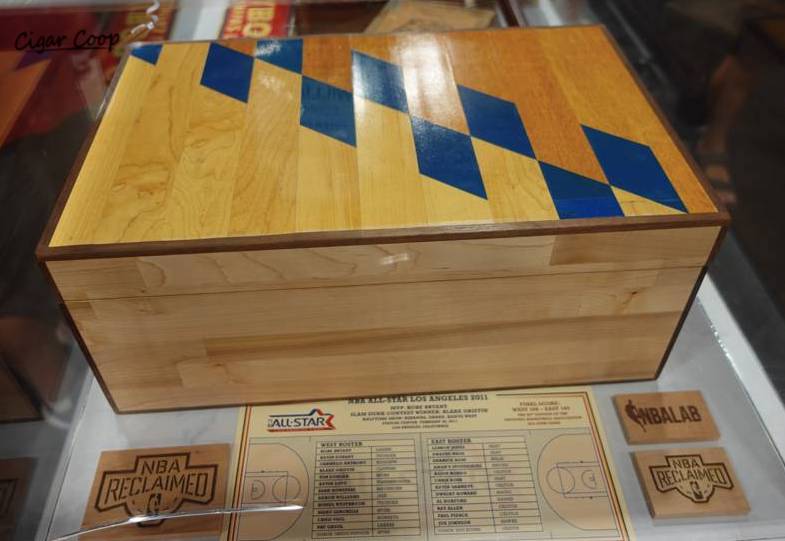 J.C. Newman is partnering with Brizard & Co to introduce The American Black Bison cigar case. This is a three-finger cedar-lined luxury cigar case that is handcrafted in California by Brizard with genuine American Bison leather from Ted Turner's Bison farm in Montana. Each case contains three vintage three-year-old The American Robusto cigars rolled with 2018 Florida Sun Grown wrapper in J.C. Newman's El Reloj cigar factory in Florida.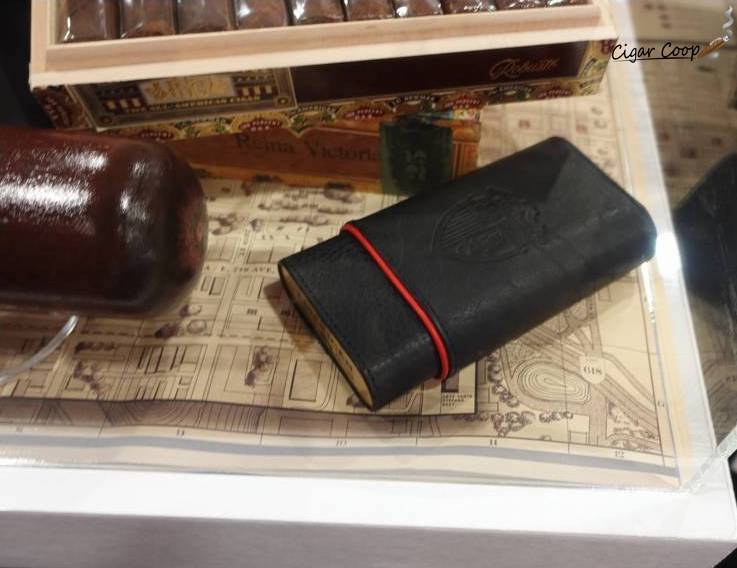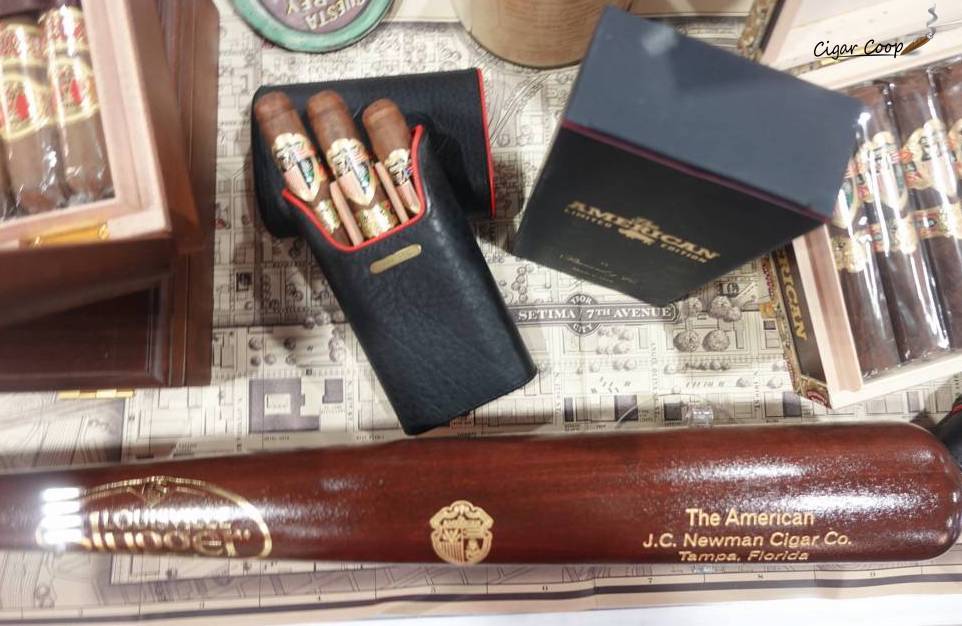 Finally, The American is getting a slight packaging change with the inclusion of a secondary band.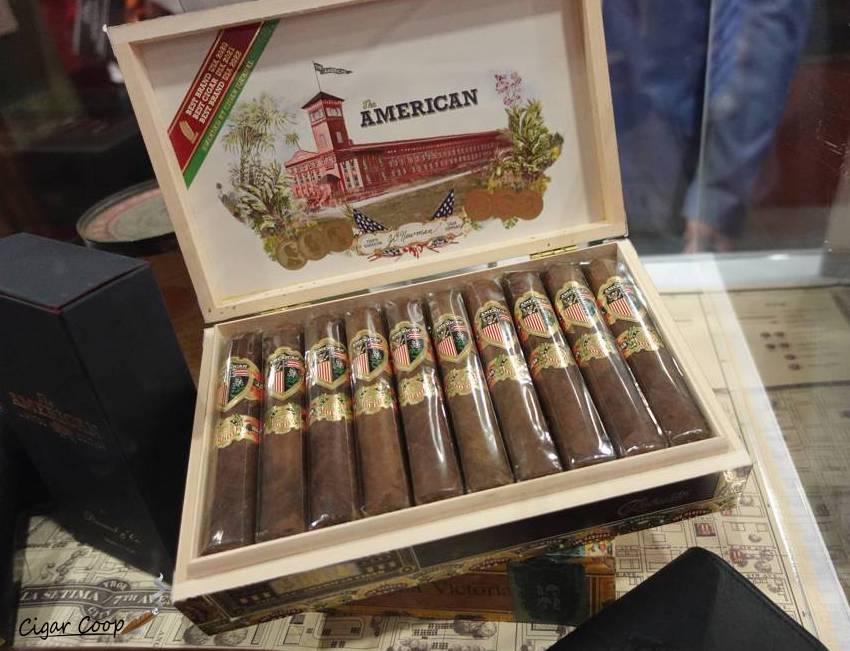 Interview with Eric Newman, J.C. Newman Cigar Company
Due to age restrictions, you will need to click on Watch on YouTube to view this content.
Product Reports
Photo Credits: Cigar Coop