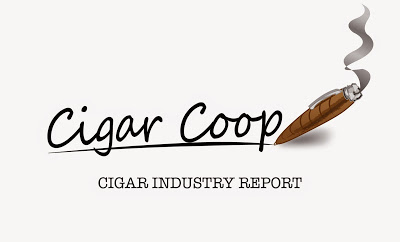 The Cigar Industry Report is a one-stop place to catch up on the activity here at Cigar Coop. It combines the news reports, cigar reviews, and assessment updates we do throughout the week. In addition, each week, we will look back at Cigar Coop history. Look for this report every Saturday at 8am Eastern Time.
Cigar Industry Report: Edition 550 (8/12/23)
The Headlines
Judge Orders FDA's Deeming Rule to be Vacated
The cigar industry has gotten its biggest win to date in its battle against the U.S. Food and Drug Administration (FDA). Today Judge Amit P. Mehta of the U.S. District Court of the District of Columbia has ordered the Deeming Rule for premium cigars be vacated. The Deeming Rule subjected premium cigars to regulation by the FDA. With this ruling, the regulations the premium cigar industry was subject to have been thrown out. We got the details here.
SRNT Journal Article Shows FDA Still Very Much Focused on Regulating Premium Cigars
While the premium cigar industry is celebrating a victory with the Courts ordering the Deeming Rule for Premium Cigars to be vacated, there are still strong indications the U.S. Food and Drug Administration (FDA) is continuing to invest in research to shape future regulation of the Premium Cigar industry. Last month, a supplemental issue of the journal Nicotine & Tobacco Research was published and includes an editorial overview, "Regulatory Research Advances on Premium Cigars," and  14 studies divided across three areas. The journal is sponsored by the Society for Research on Nicotine and Tobacco (SRNT).. We got the details here.
All Saints Cigars and Micallef Cigars Unify Sales Teams
All Saints Cigars and Micallef Cigars have announced they are unifying their sales force under a single team. As a part of the arrangement, All Saints Cigars co-owner Micky Pegg will join Micallef Cigars as President of Sales of the combined sales team. While Pegg will be a part of Micallef in this new role, All Saints Cigars will remain independently owned. We got the details here.
Contest – Quality Importers Tower Humidor Giveaway
It's literally and figuratively the biggest giveaway we have ever done on Cigar Coop. We are giving a Tower Humidor from Quality Importers Trading Company! Click here for details how to enter.
The News
PCA Product Coverage
PCA Post Game Company Reports
Other News
Cigar Reviews
Assessments
Agile Cigar Reviews
The Smoking Syndicate
Features and Blog
Feature Story
The Blog
Prime Time Podcasts
Prime Time Show
Prime Time Special Edition
Prime Time Jukebox
Upcoming Schedule
8/15 Prime Time Special Edition 145: Cigar Coop 13th Anniversary
8/17 Prime Time Episode 279: Dan Thompson & Micky Pegg
TBA Prime Time Jukebox Episode 106: TBD

On This Date…
On this date, Aug 12:
Aug 12, 2011: We assessed the Tatuaje Fausto.
Aug 12, 2012: We had a cigar conversation with actor Joseph R. Gannascoli.
Aug 12, 2012: We previewed the RoMa Craft Tobac Aquitaine.
Aug 12, 2012: We did a pre-release assessment on the La Flor Dominicana Oro Maduro.
Aug 12, 2012: We previewed the My Uzi Weighs a Ton +11.
Aug 12, 2013: We assessed the EIROA by CLE Cigars.
Aug 12, 2013: We previewed the La Aurora Puro Vintage 2005.
Aug 12, 2014: We assessed the AJ Fernandez New World.
Aug 12, 2014: We reported on the Saga Golden Age by Corporación Cigar Export.
Aug 12, 2014: We reported on Kristoff Sampler Packs.
Aug 12, 2014:  We reported on AJ Fernandez Cigars releasing a Mini-Documentary.
Aug 12, 2015: We did a Feature Story on Chinnock Cellars Cigars at the 2015 IPCPR.
Aug 12, 2015: We reported on the CAO Steel Horse at the 2015 IPCPR.
Aug 12, 2015: We reported on E.P. Carrillo Cabinet Line Extensions Launched at the 2015 IPCPR.
Aug 12, 2016: We reported on the La Tradicion Perdomo Reserve Series returning.
Aug 12, 2016: We reported on the Tatuaje Reserva Broadleaf Collection debuting at the 2016 IPCPR.
Aug 12, 2017: We reported on La Aurora rounding out Preferidos Parejo line extensions at 2017 IPCPR Trade Show
Aug 12, 2017: We published Cigar Industry Report: Volume 6, Number 38 (8/12/17)
Aug 12, 2018: We published Spotlight on Viaje Cigar Company at the 2018 IPCPR
Aug 12, 2018: We published Spotlight on Topper Cigar Company at the 2018 IPCPR
Aug 12, 2018: We assessed Cornelius & Anthony – The Gent Robusto
Aug 12, 2018: We reported on the Tatuaje 15th Anniversary Series
Aug 12, 2018: We reported on the Caldwell Anastasia returning for 2018
Aug 12, 2019: We published IPCPR 2019 Spotlight: RoMa Craft Tobac
Aug 12, 2019: We published IPCPR 2019 Spotlight: Alec Bradley Cigar Company
Aug 12, 2019: We assessed the Nestor Miranda Special Selection Toro (2019) by Miami Cigar and Company
Aug 12, 2020: We published Summer of '20 Spotlight: Gran Habano Cigars
Aug 12, 2020: We assessed the Menelik by Foundation Cigar Company
Aug 12, 2021: We published PCA 2021 Report: Amendola Family Cigar Company
Aug 12, 2021: We published PCA 2021 Report: Toscano
Aug 12, 2021: We reported on the La Palina White Label TAA Exclusive
Aug 12, 2022: We reported on CST Consulting to Launch Smoke Signals Documentary Series
Aug 12, 2022: We published PCA 2022 Report: Pospiech Cigars
Aug 12, 2022: We reported on the Viaje Announces 15th Anniversary Series
Aug 12, 2022: We published PCA 2022 Report: Oliva Cigar Co.
Aug 12, 2022: We reported on the Gurkha Colección Especial
Aug 12, 2022: We reported on Quality Importers Trading Company's Black Color Option for Hydra Humidifiers