"The American Toro is one of the best examples I have seen of using FSG tobacco and one of the best cigars J.C. Newman Cigar Company has ever released. "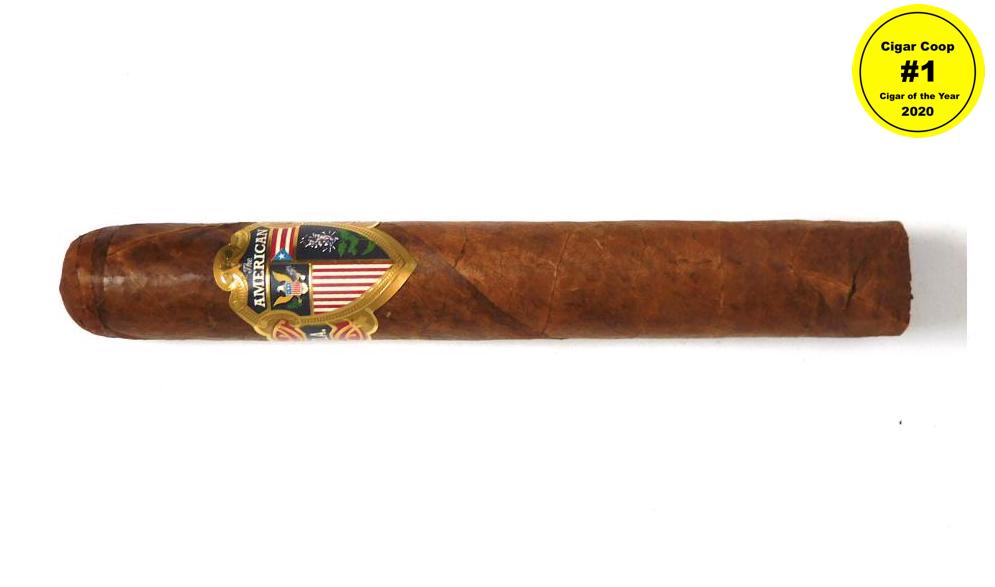 Wrapper Florida Sun Grown (Clermont, FL)
Binder: Connecticut Broadleaf (South Windsor, CT)
Filler: Pennsylvania Type 41 (Lancaster, PA)  and Connecticut Habano (South Windsor, CT)
Country of Origin: United States
Factory: J.C. Newman El Reloj
Toro: 6 x 54
Price: $18.50
Sponsor: Yes
Samples Provided for Initial Review: No
Review: The American Toro by J.C. Newman Cigar Company
Appearances on Countdown (By Year/Brand): 2 (2017, 2020)
The 2020 Cigar of the Year is The American Toro by J.C. Newman Cigar Company.
The story of The American cigar is well-known. The American is a resurrection of an old brand in the J.C. Newman portfolio that was spearheaded by Drew Newman and Ariel Peters. For the reincarnation, it would pay homage to U.S. cigar making. Not only would it feature all U.S. tobacco, but everything about the cigar would be American-made, including the boxes, the box hinges, the labels, and even the molds. The American is rolled and packaged at J.C. Newman's El Reloj factory in Ybor City, Tampa, Florida.
The project was announced in 2016, but it wouldn't be until 2019 when The American started reaching retailers. During this time J.C. Newman Cigar Company had to make changes to its El Reloj factory. For many years, the factory was using hand-operated antique machines to make products. Making The American involved bringing back handmade, hand-rolled products to El Reloj. The company started the project with a single pair of rollers to handle production of The American.
The American is highlighted by using tobacco from Florida, Connecticut, and Pennsylvania. In particular, the wrapper comes from Jeff Borysiewicz's FSG farm in Clermont, Florida. This is significant because it marks the first time tobacco from the FSG farm has been used on a major premium handmade cigar release. The remainder of the blend consists of a Connecticut Broadleaf binder and fillers consisting of Pennsylvania and Connecticut Habano tobacco. The size that tops the 2020 Countdown is a 6 x 54 Toro.
As exciting as the history and background of this project is, it ultimately comes down to flavor and performance. The American Toro has a very straight-forward flavor profile, however, when the flavors come together, it's a beautiful symphony. These flavors include mixed fruit, cream, wood, earth, black pepper, and natural tobacco. The flavors are medium-bodied countered by medium strength making this an approachable cigar for anyone.
For J.C. Newman, it marks the second time the company has landed on a Cigar Coop Countdown. The American also marks the second time a U.S. made cigar has been named Cigar of the Year on our Countdown. The last time this happened was when the La Palina Goldie Laguito No. 2 captured our 2012 Cigar of the Year.
Simply put, The American exemplifies everything one would look for in a Cigar of the Year.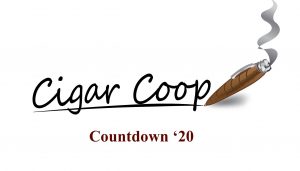 For details of the 2020 Cigar of the Year Countdown, see our 2020 criteria.
Photo Credits: Cigar Coop