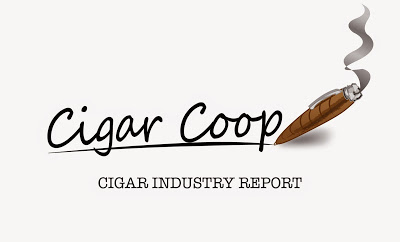 The Cigar Industry Report is a one-stop place to catch up on the activity here at Cigar Coop. It combines the news reports, cigar reviews, and assessment updates we do throughout the week. In addition, each week, we will look back at Cigar Coop history. Look for this report every Saturday at 8am Eastern Time.
Cigar Industry Report: Edition 555 (9/16/23)
The Headlines
Altadis U.S.A. Announces Trinidad Espiritu No. 3
Altadis U.S.A. has announced the third installment of its Trinidad Espiritu series, the Trinidad Espiritu No. 3.  We got the details here
The News
Product Reports
Other News
Cigar Reviews
Assessments
Agile Cigar Reviews
The Smoking Syndicate
Features and Blog
Feature Story
The Blog
Prime Time Podcasts
Prime Time Show
Prime Time Special Edition
Prime Time Jukebox
Upcoming Schedule
9/21: Prime Time Episode 283: TBA
9/25 Prime Time Jukebox Episode 109: Metallica
9/26 Prime Time Special Edition 147: Glynn Loope/Joshua Harbursky

On This Date…
On this date, Sept 16:
This was quite a historic day.  Some big stories occurred on this day including STG acquiring Royal Agio Cigars, Nat Sherman shutting down the historic Townhouse store, and the split up between Crowned Heads and ACE Prime.
Sept 16, 2010: We pre-review of the Bad Dog Patch 60 – Connecticut.
Sept 16, 2012: We assessed the Montecristo Epic Vintage 2007.
Sept 16, 2013: We assessed the Ortega Wild Bunch 2013 Fast Eddie Eight-Ball.
Sept 16, 2014: We did a pre-release assessment of the Rocky Patel Prohibition San Andres
Sept 16, 2015: We assessed the Balmoral Añejo XO Rothschild Masivo by Royal Agio Cigars.
Sept 16, 2015: We reported on the Ditka Game Time by Camacho Cigars.
Sept 16, 2016: We reported on the Emilio Cavatina being launched at 2016 IPCPR
Sept 16, 2016: We did an Agile Cigar Review on the Quesada Jalapa Prominente
Sept 16, 2016: We reported on FDA Age Verification Compliance Checks to Retailers resulting in no violations involving traditional hand-rolled cigars.
Sept 16, 2017: We reported on Cigar News: ITG and Tabacalera USA donating to Florida Hurricane Recovery
Sept 16, 2017: We published Cigar Industry Report: Volume 6, Number 43 (9/16/17)
Sept 16, 2018: We assessed the La Palina Number Series LP02 Robusto
Sept 16, 2018: We reported on Providencia Cigars' Meritage
Sept 16, 2019: We reported on the Aladino Corojo Reserva No. 4
Sept 16, 2019: We reported on Scandinavian Tobacco Group acquiring Royal Agio Cigars
Sept 16, 2020: We reported on the Nat Sherman Townhouse closing its doors
Sept 16, 2020: We reported on the La Aurora 107 Nicaragua being released for the U.S. Market
Sept 16, 2020: We reported on the Lost & Found Gimmick
Sept 16, 2020: We published Summer of '20 Spotlight: My Father Cigars
Sept 16, 2021: We reported Summer of '21 Report: Vintage Rock-A-Feller Cigar Group
Sept 16, 2021: We reported on the Drew Estate Liga Privada Pancetta 2021 Edition
Sept 16, 2022: We reported published Summer of '22 Report: Warped Cigars
Sept 16, 2022: We reported on Crowned Heads and Ace Prime splitting up