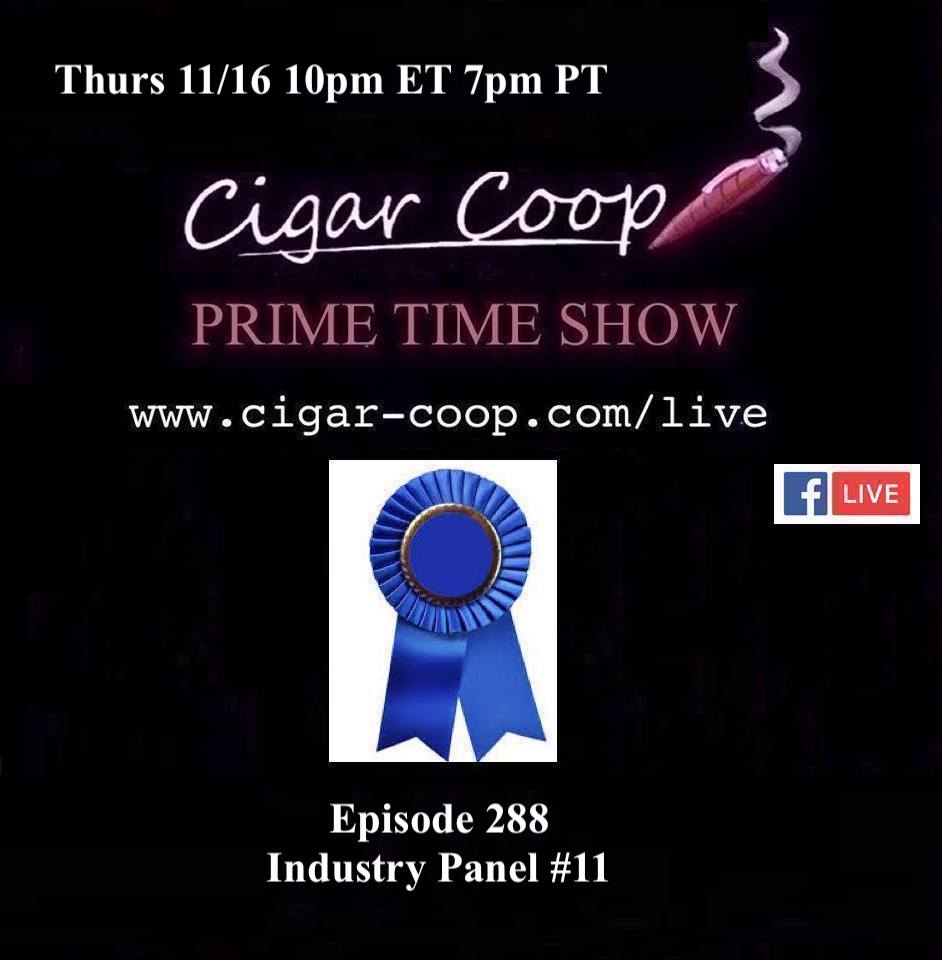 Tonight it's our 11th installment of our cigar industry panel. This is where we bring in different people from different segments of the cigar industry to discuss cigar industry topics.  Tonight's panelists joining Aaron and Coop are: Jay Davis, Blue Smoke of Dallas; Eric Guttormson of Cigar Dojo; and Erron Nielsen of the Cigar Coop Coalition. We will challenge our panelists and get their opinions on a wide variety of topics.
Tonight's cigar industry panel topics include:
Pricing and discounting of cigars
Accessories (Cutters, Lighters, and Storage units) of Choice
Single Store and event only releases (Coop's favorite topic!)
A series of rapid fire questions including: who needs a new release, who shouldn't do a new release, who needs a packaging refresh, why the cigar industry is obsessed with loud music at events, and more.
Plus, we will have our FSG Question of the Night, Tabacalera USA Ties That Bind, Alec Bradley Live True, Espinosa Today in Sports History, and Dunbarton Tobacco & Trust Deliberation segments.
Tune in live at 10pm Eastern/7pm Pacific START TIME on our Facebook page. If you miss us, you can catch Prime Time at any time on Google Podcasts, iTunes, Podbean, YouTube, Odysee, or Rumble.