Best Vitola: Oliveros King Havano Black Knight Mace
One thing that I done differently from Cigar Aficionado in ranking cigars for the year is to distinguish ranking the blend from the vitola (size/shape). For my Top 30 list, every cigar represented a new blend (while Cigar Aficionado includes new vitolas in their countdown). However, there were many new vitolas that came out for existing cigar blends on the marketplace. Therefore I do not think this should be overlooked. As a result, I've decided to name a Best New Vitola for an Existing Brand. This year, the Oliveros King Havano Black Knight Mace is my choice for this honor (Best New Vitola for an Existing Brand)
Last year, Oliveros debuted the King Havano Black Knight. This ranked as my #4 Cigar for 2009. This was a terrific box-pressed maduro consisting of all Nicaraguan wrapper, binder, and filler. For 2009, Oliveros released a 6 x 52 box-press for the Black Knight – and it was terrific, This year, Rafael Nodal and his team found my particular sweet spot – releasing a vitola that is a wonderful 6 x 60 box-press. They have tagged this "The Mace". All I have to say is – wow!
I loved the flavor profile of the Black Knight Mace. The cigar starts with some notes of leather. It progresses to some espresso and coffee notes. Pepper tones will emerge particularly in the second half – and these will become the dominant ones in the end. I'd categorize this cigar as a medium to full strength smoke and full bodied.
Oliveros is consistent in the quality of their cigars. Once again, they don't disappoint.
There were also four other significant vitolas for 2010 released that are worth noting. This year I think it was the year of the big ring gauge for new vitolas. All five selections had at least a 56 ring gauge (and four of the five had a 60). The ironic thing is that my selections were either longer 6″ sticks or shorter (around 4″) Here they are in order:
2.CAO Brazilia Corcovado: CAO adds a 60 ring gauge to the popular Brazilia line on this "Nub" sized 4.2 x 60 vitola. For the Brazilia, this size vitola is awesome for this blend.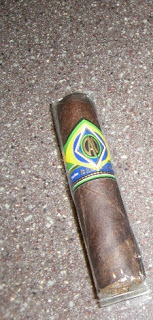 #2 CAO Brazilia Corcovado
3.CAO Lx2 Gordo: Another score for CAO as they add a 6 x 60 vitola to the Lx2 line. I think this is the best vitola of the Lx2. I've warmed up a lot to the Lx2 over the past two years – and this vitola is icing on the cake.

#3 CAO Lx2 Gordo
4.La Gloria Cubana Serie R No 3 Natural: Team La Gloria Cubana has had a great 2010. This vitola came out earlier in the year and it was overlooked. This is a wonderful 4.5 x 56 stick that provides a "short smoke" to one of the great cigar lines in the industry today.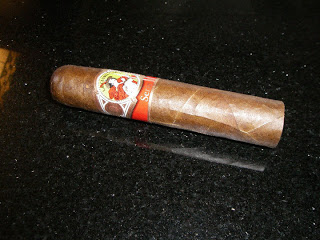 #4 La Gloria Cubana Serie R No3 Natural
5.Cain Habano Nub: The popular Cain Habano stick is now branded with "Nub" as a 4 x 60 version of the stick was one of several Cain Nubs released. This was the best of the lot.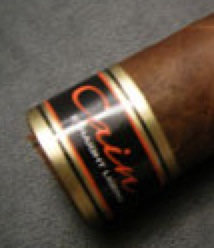 #5 Cain Habano Nub
A final note – sometimes the manufacturer does tweak the blend somewhat when creating a new vitola. However, I'm going to by the assumption that the wrapper, binder, filler remain somewhat consistent with these new vitola releases.