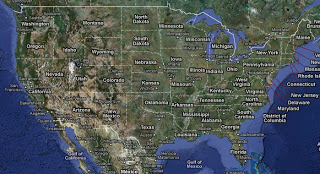 Special thanks to Glynn Loope, our leader at the CRA for posting these on Facebook. With the brutal month the cigar business endured in February, it is nice to know there have been some victories over the Pleasure Police. I've recapped two separate victories. I also would like to thank the CRA for their continuing support in leading the charge against the Pleasure Police. It's important we recognize these efforts and then build on the momentum in other areas of the country where the battle has been tougher.
Victory #1: Teton County, Wyoming
Judge Timothy Day has shot down a county-wide smoking ban that was passed in Teton County Wyoming two years ago. "The District Board of Health has exceeded the rule-making authority granted to a district board of health in [state statute] by enacting rules beyond the scope of an area regulated by the state Department of Health and without clear direction from the Wyoming Legislature… In any event, the enactment of a rule that creates a new criminal offense in the absence of appropriate authority is a legislative act and in clear violation of the Wyoming Constitution."
Now Judge Day may still be mis-informed on second-hand smoke, so it is not safe to say he is pro-tobacco. What he is recognizing are the nanny-state/bullying tactics at a local level. This gives hope to these areas where local municipalities are enacting tobacco bans.
Click here to read the article.
Victory #2: Campbell County (Northern Kentucky)
The Fiscal Court of Campbell Company voted 3-1 to against the proposed countywide smoking ban that would have prohibited smoking inside bars, restaurants and other businesses that welcome the public. This is a huge victory. Campbell County is a suburb of Cincinnati, Ohio. The town of Newport thrives on bars and restaurants and a lot of folks from Cincinnati go there. This is huge news as a potential smoking ban could have been devastating to businesses there.
Once again, the mis-information of second-hand smoke played a role in people who supported the ban. Folks mention heart attacks, strokes or asthma attacks triggered by others' cigarette smoke. Remember there is documented evidence that there is no tie-in with this.
Although this is a win, the fact there were some compromises suggested are a bit scary and if this comes up again, it could be an issue. It is important to support the folks who made this great victory happen.
Click here to read the article.