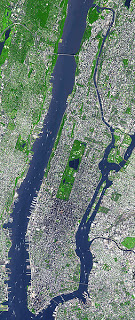 So far April has not been a good month for cigar enthusiasts.
Last month, a bill was proposed in the New York State legislature by by Assemblywoman Michelle Shimel, Assemblyman Michael DenDekker (House Bill A 1093) , as well as Senators Martin Golden and Tom Libous (Senate Bill SB 3410). This bill would address the insane cigar tax in New York State by capping the cigar tax at $1.00. There had been some rumors that when New York State Governor Andrew Cuomo and the legislature had agreed on a new state budget that the cap would be a part of the plan. Unfortunately, this was not the case and the idea of the cap was rejected.
This is a very short-sighted move by all involved with rejecting this. Currently the 75% percent tax on the wholesale price is driving cigar costs up to nearly double compared to some other states. As a result, cigar enthusiasts are going to the internet and to other states to get their cigars. This is unfortunate as it has been really hurting the brick and mortar retailer in New York State.
The insane taxes in New York have affected all tobacco enthusiasts. If you read this article, you can see that New York loses 20 million dollars a month in tax revenue because of this crazy tax.