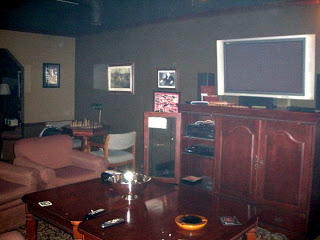 The Lounge at Metropolitan Society
In the Spring, 2011 issue of the Cigar Network magazine, I wrote up a feature story on "Cigar Lounges: The Fabric of the Cigar Lifestyle". In that article I discussed the various types of cigar lounges and the fellowship and camaraderie they foster. While it might seem like I am starting this post with a shameless plug, I do feel it is relevant to my discussion of the Metropolitan Society in Fairfield, NJ. In my article, I discussed many cigar lounges – both public and private, but what I came across at the Metropolitan Society was truly amazing. My article was already long sent to press when I visited this place. This is cigar lounge and club that is truly one of a kind.
The Metropolitan Society is the oldest private cigar club in the country. They were established in 1994 by a group of guys who just wanted to get together and enjoy the fellowship and camaraderie of enjoying a cigar. With the Pleasure Police in full-force in New Jersey, it soon became very difficult for this group to get together and enjoy this cigar. Therefore, they established their own facility to enjoy a cigar. Thus the physical location of the Metropolitan Society was born.
And when I say "establish their own facility", I mean literally. Fairfield, New Jersey was chosen as the location. The group that got together came up with the vision and actually did the lion's share of the construction of the facility. The end result is a beautiful 4200 square foot lounge with 24 hours/day x 7 days/week x 365 days/year access! Let me repeat those numbers – 4200 square feet with 24 x 7 x 365 access!
The Metropolitan Society is a private club. They do not sell alcohol or tobacco, so the business of the Metropolitan Society is the club. Some of the perks of the club include:
Free Wi-Fi (a must for any cigar lounge as I mention in my article)
Flat screen televisions and beautiful seating for relaxing
Key Fob access for members for 24 hour/day; 7 days/week; 365 days/year access
Conference Room
Vending Machines and Kitchen
Game Room – Pool Table, Dominoes, Cards, and Darts
Humidor with lockers available for rental
The La Cubana Dining Hall that seats 80 – available for rental
Gift Shop
Catering available from Brownstone Restaurant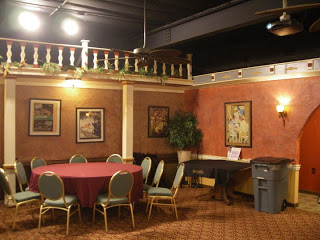 La Cubana Dining Hall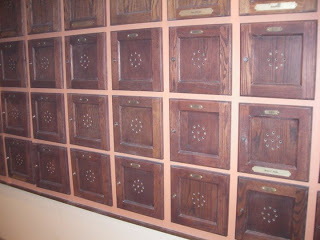 The Humidified Lockers
I met with George Koodray (President) and Nick Verdi (Vice President). These guys are on the Board of Directors that administer the club. They are truly committed to keeping the Metropolitan Society a very active club. They hold monthly dinners and have guest tastings from many of the major cigar manufacturers. They offer reciprocal membership with many private clubs around the country (and reciprocate several club memberships as well).
While the article I wrote went to press before I saw this place, the nice thing is that Metropolitan Society emphasized many of the points I put in the article – namely how cigar lounges are special places and we must keep these places alive and well. I've included some information below to learn more about this truly special place.

The Metropolitan Society
1275 Bloomfield Avenue
Building 8, Suite 62
Fairfield, NJ 07004
973-287-6078
http://www.metrocigar.com