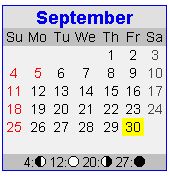 This month is going to be a little thin on content to talk about, but there will be some interesting happenings on Cigar Coop over the next week, so stay tuned.
IPCPR releases are still making their way to retailers shelves. I've been focusing on a lot of the reviews, and yes there are still IPCPR samples left to smoke. I imagine very soon, we will be moving into 2012 preview mode. In the meantime, let's take a look at some of the happenings this month.
I'd like to also thank everyone for their on-going support on this web-site.
Cigar Legislation
HR 1639 and the companion Senate bill S1461 "Traditional Cigar Manufacturing and Small Business Jobs Preservation Act" is definitely on everyone in the cigar industry's radar. We've talked about it on Cigar Coop and the CRA is in the trenches for us. The threat is real. And if you think the Pleasure Police have been sitting back – think again. There is a letter by the American Academy of Family Physicians (AAFP) as well as some 40 other organizations urging members of Congress not to sign these bills. Folks, this is going to be a tough nasty battle for cigar enthusiasts.
Meanwhile down in Orlando, it might seem like a battle has been won, the war is far from over. The battle won was that language was stricken from an Outdoor Smoking Ban resolution that would have urged residents to not light up in plazas, sidewalks, and plazas and limit the scope of the resolution where children play. It is important to know that this is a resolution, but this is where the war is far from over. For one thing, Orlando City Council Commissioner Sam Ings is quoted as saying ""What we're trying to do is get the Florida Legislature to give us home rule to legislate no smoking in public parks in the city of Orlando." – so in other words they want the state to give the city power to set such a prohibition-type law. Here is my post that provides more details on why this threat is real to cigar and tobacco enthusiasts. The Orlando situation bears watching for cigar enthusiasts nationwide.
Bert Gottfried
Bert Gottfried of Oliva Cigars passed away at the age of 73. I never had the chance to meet Gottfried, but as I've learned about this industry, I've gotten to know what a popular figure Gottfried was. Oliva's top salesperson is awarded the "Bert Gottfried" award. Cigar Feed has done an outstanding tribute to Gottfried and I encourage readers to check it out.
Cigar Coop News
Well October is going to be another beta month for the numerical rating system I'm going to install. No timetable when I will roll it out. I'd rather under-promise and over-deliver at this point. I've just haven't been happy on what I've come up with.
On October 7th – the Friday before Columbus Day, Cigar Coop announces its first inductees into the Cigar Coop Hall of Fame. #1 Cigars from 2009 and 2010 will be inducted. There will also be one wildcard selection. Several other memorable smokes at least a year old are also being considered. There will be one industry ambassdador and one non-industry ambassador (a celeb) inducted as well.
I've also started writing for the online edition of Charlotte Exclusive. This will be supplementary information from this web-site. I'm going to focus this writing a little more on cigar human interest and keep this web-site focused around cigar content and legislation. You can check out my first article here and I will have a page devoted to the links soon.