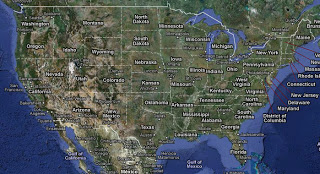 2011 has proven to be a very historic year in the way of tobacco
legislation. While the battles continue to rage on all fronts –
especially with the FDA, 2011 has seen a change in how the cigar
industry has approached this. The cigar industry has moved to become
more pro-active and go on the offensive when it comes to defending
freedoms and liberties. We have seen this already with HR 1639 and S
1461. Now has come word of the formation of a Super PAC (Political
Action Committee) to help ensure political candidates support this
industry. This Super PAC is called the Puro PAC.
The
Puro PAC is being chaired by Corona Cigar Company president Jeff
Borysiewicz. Borysiewicz is a long-time champion when it comes to
fighting for the rights for the cigar industry. He's been an integral
part of the IPCPR and the Cigar Rights of America movements. David
Mason, former FEC Chairman under George W Bush will serve in the
important role as treasurer. As a Super PAC, the Puro PAC will be able
to raise unlimited sums of money and will begin fundraising efforts
immediately.
This serves as yet another pro-active move by the cigar
industry. What is important about this is now candidates who show they
are supportive and friendly to the cigar industry will be able to
benefit from the Puro PAC's fundraising efforts. Those who aren't will
not benefit. The folks over at Stogie Guys reported this story last week and have additional information.
In light of a group of Senators, led by New Jersey's Frank Lautenberg now pushing the FDA to ban flavored tobacco,
the importance of the Puro PAC will be more important than ever.
Obviously the continued efforts to get HR 1639 an S 1461 passed will be
an area of focus as well as battles against anti-tobacco legislation.
We will continue to monitor the progress of this in 2012.