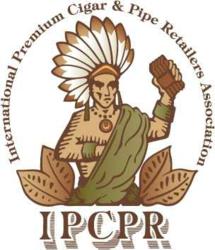 Corona Cigar Company President Jeff Borysiewicz and Drew Estate co-founder Marvin Samel were awarded Step Up Awards by the International Premium Cigar and Pipe Retailer's Association (IPCPR) at the 2012 IPCPR Convention in Orlando Florida.
Borysiewicz received the Retailer's Step Up Award. Borysiewicz who also serves as the Board Chairman of Cigar Rights of America has taken considerable time away from his day to day operations at Corona Cigar Company to spend time in Washington DC working to counter anti-premium cigar legislation. Borysiewicz has been instrumental in the formation of the Puro PAC, and was also the creator of the White House petition to help get premium cigars exempt from the Food and Drug Administration.
Samel received the Manufacturer's Step Up Award. Samel also serves on the Cigar Rights of America board as its Board Secretary. Like Borysiewicz, Samel has taken considerable time from the day to day operations of his company to fight anti-premium cigar legislation. Samel recently physically moved his residence to the Washington DC area to be closer to the legislative action.