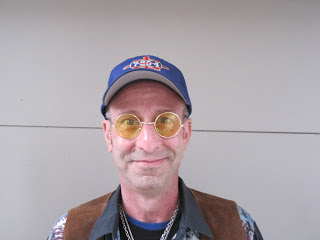 Rick Ardito, newly-appointed Director of Marketing/Sales for
Kurt A. Kendall's7-20-4 Cigars, is now visiting
retailers nationwide
Industry veteran Rick Ardito (50) has joined Kurt A. Kendall's 7-20-4 Cigars as Director of Marketing/Sales, as of August 1, 2012. "Realizing my 'one-man band' wouldn't support 7-20-4's growth," Kendall explains, "I wanted to invest in the best. Our 17-year personal and working friendship drove me to catch him before someone else inevitably did."
Ardito is based in Atlanta, Georgia, and is now traveling nationally, building the retailer network for 7-20-4 and supporting shop owners who carry the line for the Londonderry, New Hampshire, company. 7-20-4 boutique-level premium cigars are made in Danli, Honduras.
Ardito served in the US Marine Corps from 1982 to 1990. A graduate of Miami Dade College, majoring in Psychology, he held a similar position at Drew Estate from 1997 to 2010. After a three-year absence from the world of tobacco, during which he prepared for a teaching career, Ardito was unable to resist the lure of premium cigars. He has joined Kendall, in a culmination of their long, close friendship. Ardito explains: "Kurt and I are formalizing sales and distribution elements, and things are coming together much faster than we expected. I look forward to renewing old friendships with retailers and smokers coast-to-coast, and introducing them to the unique identity and quality of 7-20-4 Cigars."
According to Kendall, "Ricks knowledge, experience and unique personality are a perfect combination of what I consider the best. I'm fortunate and honored to have him on my team!"
Source: The press release was sent from Dale Scott who represents 7-20-4 cigars. Cigar Coop prints press releases as a free service to all cigar companies that choose to send Cigar Coop press releases.