The following press release was sent by Emilio Cigars and was written by Gary Griffith, Brand Developer and Owner.
What do you get when you combine youth, passion, and creative genius? The McIntyre Effect.
A bit over a year ago I was standing in my hotel room at IPCPR in New Orleans, staring out at the Mississippi river, and talking to a young man on the telephone about our cigars. He made it clear that his dream in life was to be involved in the cigar industry. I brought him on as an independent sales rep without ever meeting him in person. That young man was Nathan McIntyre, a resident of Spring Hill, Tennessee.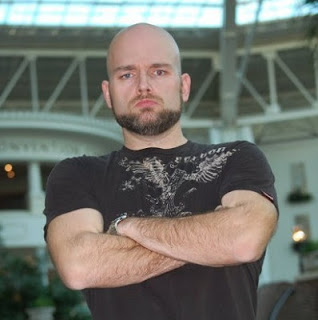 Nathan McIntyre, Emilio Cigars
He immediately established himself as a major presence in his market, opening and servicing the accounts of retailers in a way that drew constant praise not only from the retailers themselves, but from long-established members of the industry who recognized his talents, and admired his determination.
A few months later, as Emilio Cigars grew I appointed Nathan to the position of National Director of Sales, a position that afforded him no additional compensation from our fledgling enterprise, but imposed huge additional burdens on him. He undertook the task without hesitation, and always expressed his faith that I would honor the commitment I made to him at that time – someday he would become our first full-time member of staff. He never questioned my judgement when circumstances forced me to delay honoring that promise. He always believed.
Today, at long last, Nathan joins us full time in that same capacity, supervising a now nationwide sales staff, and taking responsibility for a cigar brand that has grown almost five fold in size just in the months since he first joined us.
The coming months will be exciting for all of us as Nathan begins traveling the country, assisting and training our sales representatives, and educating retailers not only about the Emilio brand, but the portfolio of small and promising other cigar brands we now distribute, including Rodrigo, Herederos de Robaina, Guayacan, and 1502 Cigars.
Watch for the McIntyre Effect to take hold across the country. Watch what we are about to do. Wish him well. Let's get it done in a bigger way than any of us ever imagined in the beginning it could be. See that determined young man in the picture? He is my right hand, my brother, and a man I now trust with everything I've worked so hard for. Together at last. Let's get this done.
Source: This press release was provided by Emilio Cigars. Cigar Coop will post press releases as a free service to all cigar companies that choose to send Cigar Coop press releases.