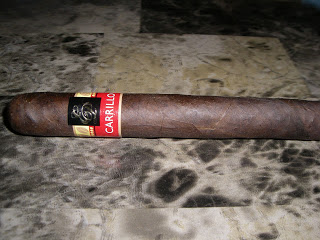 E.P. Carrillo: 2012 Cigar Coop Manufacturer of the Year
Our 2012 Year in Review coverage concludes with a look at how the manufacturers did on Cigar Coop for 2012.
In Jaunary, 2012 we introduced a numerical scoring system. At first we were very hesitant to make sure a move, and while this is a philosophical debate to many in the industry, we feel it has been beneficial to what we do on this site.
As a new feature for the Cigar Coop Year in Review, we thought it would be interesting to look at all of the cigars reviewed and scored during the Cigar Coop calendar year and see what company emerged at the top of the list. To do this, we implemented the following criteria:
1. The cigar must have its scored published during the 2012 Cigar Coop calendar year. Because we implemented scoring on January 1, 2012, the date range is January 1-Novermber 22, 2012.
2. All cigars scored were eligible regardless of release date. The goal here is to see how the manufacturer did during the calendar year.
3. A manufacturer grouping must have 5 scored cigars to be eligible.
4. Ties are broken with the manufacturer with more cigars breaking the tie.
Here are our Top Ten Manufacturers for 2012 by average score. Number of cigars scored in parentheses.
1. E.P. Carrillo 93.0 (6)
2. Drew Estate 91.89 (9)
3. Tatuaje/Havana Cellars 91.69 (16)
4. My Father Cigars 91.64 (14)
5. S.A.G. Imports 91.57 (7)
6. Altadis U.S.A. 91.38 (8)
7. Miami Cigar Company/La Aurora 90.5 (11)
8 .Rocky Patel Premium Cigars 90.4 (10)
9. PDR Cigars 90.4 (5)
10. General Cigar Company/CAO 90.14 (14)