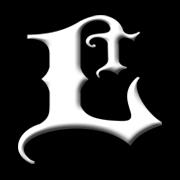 A few weeks ago, we noted some information that appeared to indicate the Sam Leccia was getting ready to return to the cigar industry. Today, an article that appeared on Cigar Aficionado.com confirmed Leccia's return, announced his new company as well as the lines that will be launched.
Leccia's company will be called Leccia Tobacco and will be based out of his home area of Pittsburgh, Pennsylvania. It was also confirmed that Torano Family Cigars will be his distribution arm. The name Leccia Tobacco is different from what was planned in 2011 as the company name was going to be called Sam Leccia Cigar Company.
Leccia was once the face of the Cain and Nub brands from Oliva Cigar
Company. Late in 2010, both Leccia parted ways with Oliva Cigar. In
May of 2011, Leccia announced the formation of Sam Leccia Cigar Company with a first cigar to be called the "Debut". A few weeks later, it was then announced that Torano Family Cigars would be the distributor for Sam Leccia Cigars.
This was then followed with Oliva Cigar Company filing an injunction
against Leccia for breach of contract. This blocked the launch of
Leccia's cigar company. He has been out of the cigar industry for two years. The article noted that the dispute with Oliva was behind him.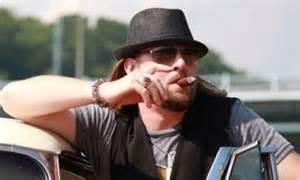 Sam Leccia (Photo from Torano Framily Cigars
Press Release)
There will be two cigars launched called "Black" and "White". The "Black" will be made in the Dominican Republic while the "White" will be made in Nicaragua. The "Black" will use fire-cured tobacco. In the fire curing process, this involves hanging tobacco in a barn under a wood burning fire. It typically produces tobacco less sweet and with more strength. Cigar tobacco typically uses air curing (tobacco dries uses air) as opposed to fire curing.
When Leccia was planning on his 2011 launch, he was going to make a cigar called "Debut". That cigar appears to have been shelved and according to the article these blends are completely different.
In our story last month, we noted some information from twitter from the Torano representative that had posted a instagram picture that said "Smoke Leccia Tobacco". When asked about the picture and if Leccia was with Torano, the comment was "We will be his distributor". The name "Leccia Tobacco" was indicative of the new company name.
A short promotional video on Leccia Tobacco featuring Leccia appeared on You Tube. Torano Family Cigars also posted a photo of Leccia at work in the factory. Some packaging photos appeared on the Leccia Tobacco Facebook page.
Blend Profile
Black
Wrapper: Habano
Binder: Nicaraguan Rosado
Filler: Nicaraguan Ligero, Dominican Ligero, Brazilian Viso, and a Fire-Cured leaf called "Dark Fire"
White
Wrapper: African Sun Grown
Binder: Ecuador
Filler: Nicaraguan Ligero, Pennsylvania Seco
Vitolas Available
The article noted four sizes for both the Leccia Tobacco Black and Leccia Tobacco White:
4 x 46
5 x 52
6 x 50
6 x 60
Update: Information updated on 4/2/13 with Torano Family Cigars press release information.