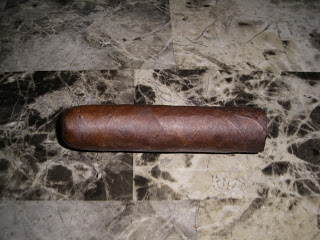 Viaje announced today on their Facebook page that there will be a White Label Project installment of their Viaje Super Shot 2012 12 Gauge blend.  Viaje explained that the Viaje WLP Super Shot 12 Gauge came about as a result of a sizing error that originally with the Viaje Super Shot 2012 12 Gauge.  This announcement was made on the company's Facebook page.
The following appeared on the company's Facebook page:
WLP Super Shot backstory – Super Shot debuted early last year, but the release had a snag. 12 Gauge was initially rolled incorrectly. The cigar arrived at 3.5″ which was .25″ too long. The cigar was re rolled to the correct specs and released. 300 bundles of the 12 Gauge 3.5″ version were put to rest in our aging room and have remained there for a year and a half…………until now.
The White Label Project was launched over two years ago and has been deemed a series of experimental blends by Viaje.
Viaje said the Viaje WLP Super Shot will ship this week.  The packaging will be in bundles with brown wrap paper.  There were 300 bundles made as per the packaging photo.  Consistent with the Super Shot line, these cigars will be unbanded – marking the first WLP cigar without a band.
Blend Profile
The Viaje Super Shot 2012 used. Nicaraguan Criollo wrapper.
Wrapper: Nicaraguan Criollo
Binder: Nicaraguan
Filler: Nicaraguan
Vitolas Available
The 12 Gauge is typically a 3 1/4 x 52.  As mentioned, the WLP Super Shot is a 1/4 inch bigger.
12 Gauge: 3 1/2 x 52