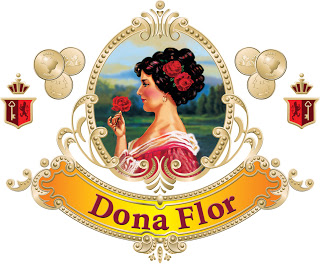 Dona Flor plans on launching a limited edition cigar at the 2013 IPCPR. The cigar will be called the Precioso 36 Edição Limitada. Information of this first release was communicated via a press release from Dona Flor USA.
Dona Flor is a line of cigars manufactured by Menendez Amerino in Brazil. The company specialized in mostly Brazilian tobacco-based blends. The company is a collobaration between Felix Menendez and Brazilian tobacco grower Mario Amerino. Felix is the brother of the famed Benji Menendez of General Cigar. The company has been in business for almost 36 years (thus the 36 in the cigar's name), but it was last year when it was announced that the Dona Flor line of cigars would now be made available in the United States market. Dona Flor USA also recently announced that it will be distributing the Alonso Menendez line, another line made at Menendez Amerino.
Details of the Precioso 36 Edição Limitada have not been disclosed. We know that the company will only be producing 400 indvidually numbered boxes. The boxes will be signed by Felix Menendez and Master Blender Arturo Torano (who is a part of the company and connected to the Toranos of Torano Family Cigars). It would be anticipated the blend will keep to the company's roots in Brazilian tobacco.
Source: Some information for this article was provided in a press release by Dona Flor USA to Cigar Coop