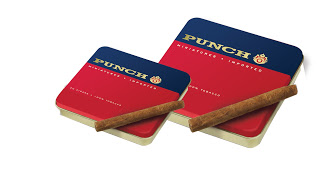 At the 2013 IPCPR Trade Show, the Punch Cigar brand introduced two new offerings in what could be considered the "mini cigars" category.
In a discussion we had with brand manager Kendall Roundtree, he explained that when mini cigars were added to the Excalibur line, there was great success. Since Punch didn't have a similar offering he decided to add minis into the line.
The mini offerings for Punch will be in two sizes – each packed in a 20 count tin.
Miniatures: 3 x 22 (SRP of $9.99 for a tin)
Cigarillos: 4 x 24 (SRP of $13.99 for a tin)
According to Roundtree, the blend that is used in the Punch Minature and Cigarillo lines is similar to the Punch Blue Box blend.