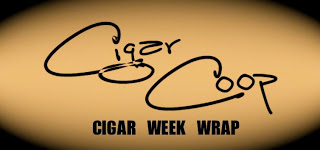 The Cigar Week Wrap is a one stop place to catch up on the activity here at Cigar Coop. It is a combination of our news reports, cigar reviews, and assessment updates we do throughout the week. We will throw in a few bonus items from time to time as well. Our intent is to publish once a week on Saturday mornings. Note: We have decided to label our posts as "Volume 2" to be consistent with the monthly "Editor's Corner".


Partnership with Stogie Geeks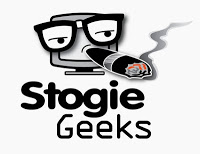 We would like to think this week we made some news as we announced we are entering into a collaborative partnership with Stogie Geeks. We are very happy to collaborate our daily cigar news and reviews periodical with a leading cigar podcast and review site like the Stogie Geeks. The great news – the brands of Cigar Coop and Stogie Geeks you know and love will be preserved, but also will be tightly integrated.
We will start to recap our podcast activities in the Cigar Week Wrap so you can catch up on things. Episode 63 is posted in which we have an interview with Fred Rewey of Nomad Cigar Company, a discussion on overrated/underrated cigars, and our smokes of the week. We broadcasted and recorded Episode 64 in which our special guest star was K.C. Johnson of L'Atelier Imports.
Stay tuned for further integration activities. We will also have some additional thoughts and perspectives in our next installment of "Editor's Corner".
This week we pretty much wrapped up our IPCPR Trade Show coverage. It's been a great three month period what really becomes a full "IPCPR Season" from June to August. Refer to our
IPCPR Digest
for complete info. We also have a brief recap on our
August 2013 Editor's Corner
.

Other News
On this date August 31st…