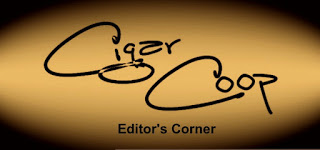 August was a very significant month here on Cigar Coop.  We reached two significant milestones in the history of this web-site.
On August 15, we celebrated our three year anniversary.  The genesis for this brand really started out back at the 2010 IPCPR in New Orleans on a walk to Cafe du Monde.  I recapped about this in last September's "Editor's Corner".
Back in 2010, I was working for a retailer and had the opportunity to go to the trade show as a buyer.  Before the actual trade show started, I walked with a group of guys up Decatur Street in New Orleans (where the trade show took place) to get an iced coffee at Cafe du Monde.  This was my first time in New Orleans..  The heat and humidity were so brutal that I remember the sweat on my forehead and the salt in my eyes.  After complaining and dragging my feet, I was treated to one awesome iced coffee,  After the show, the first official article (I put a couple of retroactive ones in) was about that experience called Worth it for an Iced Coffee? Cigar Coop, was born.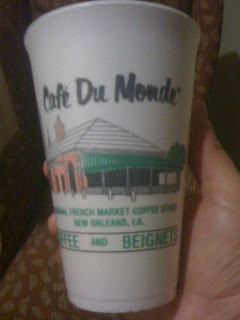 It was that "Worth it for an Iced Coffee" story that inspired me to several more articles about my experiences around the 2010 IPCPR Trade Show – hardly the unprecedented level of IPCPR coverage we did in 2013.  The rest they say is history.  What started out as a classic blog post 1955 articles ago has now evolved into what we feel is an industry-leading daily online periodical that focuses on reviews, news and previews.  This would not have been possible without the support of our readers.  Then after only a couple of weeks after our three year anniversary, we reached another milestone….
—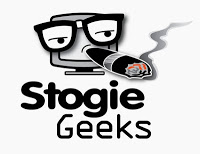 This past Monday, we made a major announcement in the world of cigar media.  We announced a partnership with Stogie Geeks.  This brings together the world of written cigar journalism with cigar podcasting.  I wanted to share some thoughts with you and what this means.
First up, there are other online cigar web-sites and podcasts that operate together.  But I think what we are undertaking here is very different.  For the first time in cigar media, I do believe we are bringing two different mediums together at the level of establishment we have achieved.  The amount of content between our brands is enormous.   Here is a look at some numbers:
Cigar Coop currently has 1955 articles, including 592 in-depth reviews, and 516 previews of new releases.
Cigar Coop is a true daily cigar online cigar periodical publishing 365 days a year.  There are no off-days, and our content is never back-dated.  We are serious about this as we have not missed a publication day in 426 consecutive days.
Cigar Coop recently completed an unprecedented level of coverage for any IPCPR Trade Show – publishing 226 articles related to the 2013 show.
Stogie Geeks currently has broadcasted 64 shows over a two year period, averaging about 2 hours long.
Stogie Geeks currently has 714 short reviews pertaining to "cigars of the week".
What does this mean? It allows us to present a cigar media ecosystem that the industry has never seen before. As for what's next? First up, we have a strong commitment in preserving the brands.  Cigar Coop will continue to be a daily periodical with his focus on news and reviews. Stogie Geeks will still be a weekly podcast as well as cover the quick "stogies of the week" reviews.  I will be joining Stogie Geeks as a co-host and contributing to "cigars of the week". We will be integrating Stogie Geeks content on Cigar Coop, and feeding our information on Stogie Geeks. We will start to have contributions from Stogie Geeks on Cigar Coop.
More important than the numbers is the quality of the content.  I believe strongly in the products our brands are putting out.  I believe it is a reflection of the passion of the Cigar Coop and Stogie Geeks team.
The benefits are enormous to have a collaborative partnership between the two brands.  This ecosystem will provide cigar news, cigar previews, cigar reviews at different levels, podcast audio, and podcast video.   This will be an evolutionary process, and I'm working with Stogie Geeks co-founder Paul Asodoorian in developing this plan which we expect will take place over the next few months that will really strengthen this ecosystem.   I'm proud to work with these guys.  If you haven't checked out our Stogie Geeks partner, I encourage you to do so.  At the same time, if you are new to Cigar Coop – welcome aboard.
Most importantly, thank you to our audiences for your incredible support.
In other words, "Are You Ready for the Next Generation of Cigar Media"?