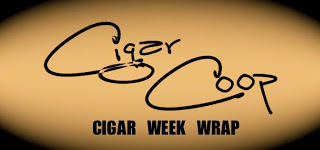 The Cigar Week Wrap is a one stop place to catch up on the activity here at Cigar Coop. It is a combination of our news reports, cigar reviews, and assessment updates we do throughout the week. We will throw in a few bonus items from time to time as well. Our intent is to publish once a week on Saturday mornings. Note: We have decided to label our posts as "Volume 2" to be consistent with the monthly "Editor's Corner".



News and Previews
It appeared that this week would be a slow week of news, then the shocking news came about
IPCPR CEO Bill Spann's resignation
.
Legislative News
Assessments
Assessment Updates
Stogie Geeks Episode 66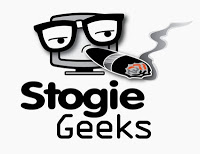 Episode 66 was posted this week. In this episode, we had Barry Stein from Miami Cigar and Company as our special guest.
Stein is well-known for being a pioneer in cigar media with founding A Cigar Smoker's Journal. In 2012, he relocated to Miami and has become the Assistant Director of Marketing. Stein discusses the many projects going on at Miami Cigar and Company including his own blend, the KILO.
Our second half of the episode focused on our smokes of the week. This was highlighted by Paul giving the Tatuaje Black Label Corona Gorda 2013 an Oasis Rating – the highest rating on the Stogie Geeks show.
Aging Room Small Batch M21
Alec Bradley Black Market Punk Redux
Arturo Fuente Sun Grown Chateau Fuente
Camacho Corojo Bold Robusto Tubo
Casa Miranda Chapter Two
Casa Miranda Chapter Two Corona Gorda
Don Carlos Edicion de Aniversario 2007 Toro
EIROA Prensado (Short Robusto)
Juan Lopez Seleccion No. 2 (2013) by Altadis USA
L'Atelier Extension de la Racine ER13
L'Atelier LAT46 Selecion Speciale
La Flor Dominicana Colorado Oscuro No. 5 2013
Leccia Tobacco White Robusto
Lou Rod by Lou Rodriguez Cigars
Ortega Serie D No.7 Natural
Ortega Wild Bunch 2013 Fast Eddie 8-Ball
Quesada Oktoberfest Krone
Rocky Patel Royale (RP Royale) Toro
Room 101 Serie HN 305
Tatuaje Black Label Corona Gorda 2013 (Mark Jr)
Tatuaje Black Label Corona Gorda 2013 (Paul)


On this date September 21st…