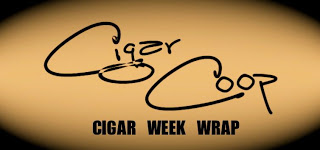 The Cigar Week Wrap is a one stop place to catch up on the activity here at Cigar Coop. It is a combination of our news reports, cigar reviews, and assessment updates we do throughout the week. We will throw in a few bonus items from time to time as well. This feature is published each Saturday morning


This is our final Cigar Week Wrap for what we consider the 2013 Cigar Year. On November 29, we begin our 2014 Cigar Year. Next week, we will turn the volume number ahead to Volume 3 and continue to bring you the most in-depth cigar week recap in the industry.


News and Previews
Bodega Premium Blends: The eighth company to be distributed by House of Emilio unveiled details of their Reunion line of cigars. These cigars are expected to be released by year end
Edgar Hoill Cigars: Officially announced limited edition box designs will be shipping for the EH line.
Nica Sueno The factory owned by Roma Craft Tobac co-founder Skip Martin and Esteban Disla is producing a blend for Jim Robinson's Leaf and Bean stores called Leaf and Bean by Esteban.
ONE 13 Cigars: We previewed this company's launch and their first two blends.
Oliva Cigar Company: The company confirmed a limited production 6 x 60 line extension of the Oliva Serie V Melanio will be made for the European market. This becomes the sixth front mark in the Melanio line.
Ortega Premium Cigars: We previewed the Ortega Wild Bunch 2013 Da Byrdman – the eleventh installment of the Ortega Wild Bunch which has just arrived at retailers.
Pura Soul Cigars: We previewed the self-titled release for this new brand under Fabricas Unidas.
Viaje: We previewed the upcoming Viaje Holiday Blend 2013 – the fifth installment in this annual release by the company.
Legislative News
Assessments
Stogie Geeks Episode 74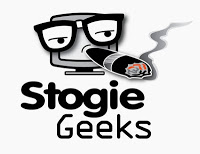 Avo Movement TAA Limited Release
Black Warrior – Reagan by R&R Cigars
Crowned Heads Headley Grange LE Drumstick
D'Crossier Trabuco Imperium Class Vintage Gordo
Davidoff 2013 Limited Edition The Year of the Snake
Davidoff 25th Anniversary
Davidoff Colorado Claro Short Perfecto
E-Stunner Robusto
Edgar Hoill OSOK Travieso Perfecto
EP Carrillo Smokin' Joe's Lounge Exclusive
Ezra Zion Eminence Gran Robusto
Nica Rustica (Paul)
Nica Rustica "El Brujito" by Drew Estate (Will)
Nomad S-307 Toro
Quesada Selecion Espana Corona Redux
Recluse Draconian Sidewinder #1 by Iconic Leaf Cigar Company
Torano Vault D-042 Robusto
On this date November 23rd…