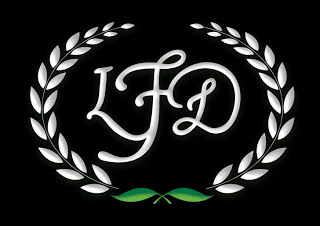 Southington, Connecticut retailer Mickey Blake's will become the latest retailer to receive an exclusive cigar from La Flor Dominicana. The retailer posted a picture today of the new La Flor Dominicana Edicion Exclusiva. According to a Facebook post by La Flor Dominicana Vice President of Sales Jon Carney, the cigars should be available December 4th, 2013

On the photo posted by Mickey Blake's, it gave some context for the project:
"So
we've been holding off on announcing our little secret but since it's
gonna be out of the bag tomorrow, here goes.
In February of this year I had the distinct pleasure of sitting with
Litto Gomez, owner of La Flor Dominicana at his factory in the
Dominican. During my visit, the discussions turned to why not do
something unique for the store. You can only imagine how humbled we were
when Litto decided to make us our own limited production cigar. So
without further delay. I present the
Mickey Blake's Edicion Exclusiva.
6 1/4 x 60 soft press in 12 count box.
We are so proud of this honor as well as the friendship we've developed
with LFD. Thank you Litto, Ines and Tony."
Earlier this year, Pipe and Pint in Greensboro received a 6 1/2 x 54 vitola to commemorate the store's 15th Anniversary. In October, Fox Cigar Bar in Gilbert Arizona also received a 6 1/2 x 54 cigar for their Foxtoberfest event. Also in October, Great Neck, New York retailer Tobacco Plaza received the triple ligero, triple maduro La Flor Dominicana TP Triple Threat cigar.