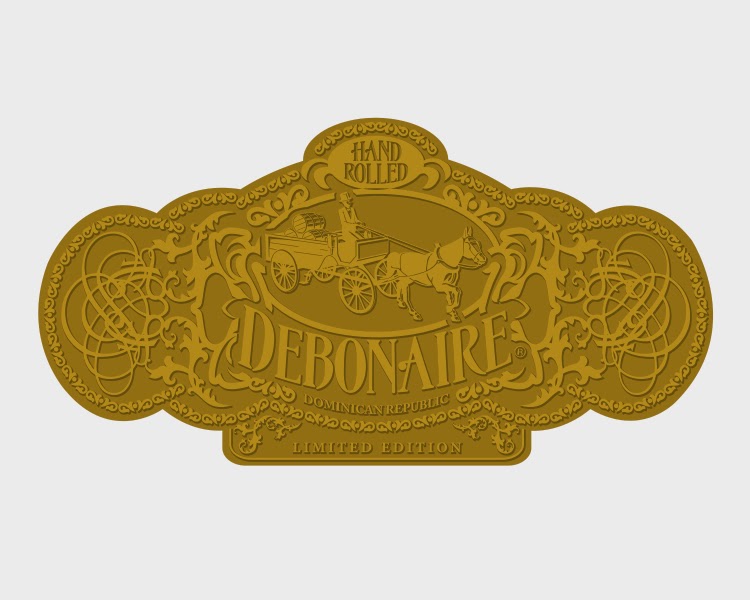 Philip Zanghi, co-founder of Debonaire Cigars was a guest on Episode 84 of our Stogie Geeks show and announced that he is planning to launch a "A" size vitola in both his Debonaire and soon to be released Debonaire Maduro line.
The cigar will measure 9 x 54, and when asked about the large size of the cigar, Zanghi described the cigar as "an occasion".
According to Zanghi, he is planning a run of about 5,000 cigars (2,500 natural and 2,500 maduro). Zanghi said in terms of the limited production, "to me that's limited, like all my stuff is in a lot of ways." Current plans are to package the "A" size natural and maduro cigars together.

Zanghi is planning to release the "A" size next year, but he has also updated us on plans for his maduro line – a story will exclusively heard about on Episode 79 of Stogie Geeks. He said the Debonaire Maduro will be released after the 2014 IPCPR Trade Show, but "before the holiday season." Zanghi said, "I've got to let it sit. I'm looking at six to eight months for that maduro (as opposed to 90 to 120 days for the Habano) … when that maduro dries and tightens up, it becomes a different animal."
Zanghi described the Debonaire Maduro as a version of his (Habano) Debonaire line, but with a Connecticut Broadleaf wrapper. He is planning to make the Debonaire Maduro in the same sizes as the (Habano) Debonaire line.
Last month, Zanghi told us of plans for the "First Degree", a 4 1/2 x 40 petit salomon. Together with the addition of the "A" will bring the Debonaire line to seven frontmarks.