Assessment Updates will be posted on this web-site to: 1) Assess "pre-review" cigars that were not given a rating or score (typically pre-release cigars); 2) Provide numeric ratings to cigars previously assessed prior to the implementation of the numeric scoring system; 3) Provide a re-assessment and re-score of a previously assessed/score cigars. Today, we provide an assessment rating and score to the Nimmy D by Rocky Patel Premium Cigars.  This was a cigar for which we did a pre-release assessment back in October, 2013.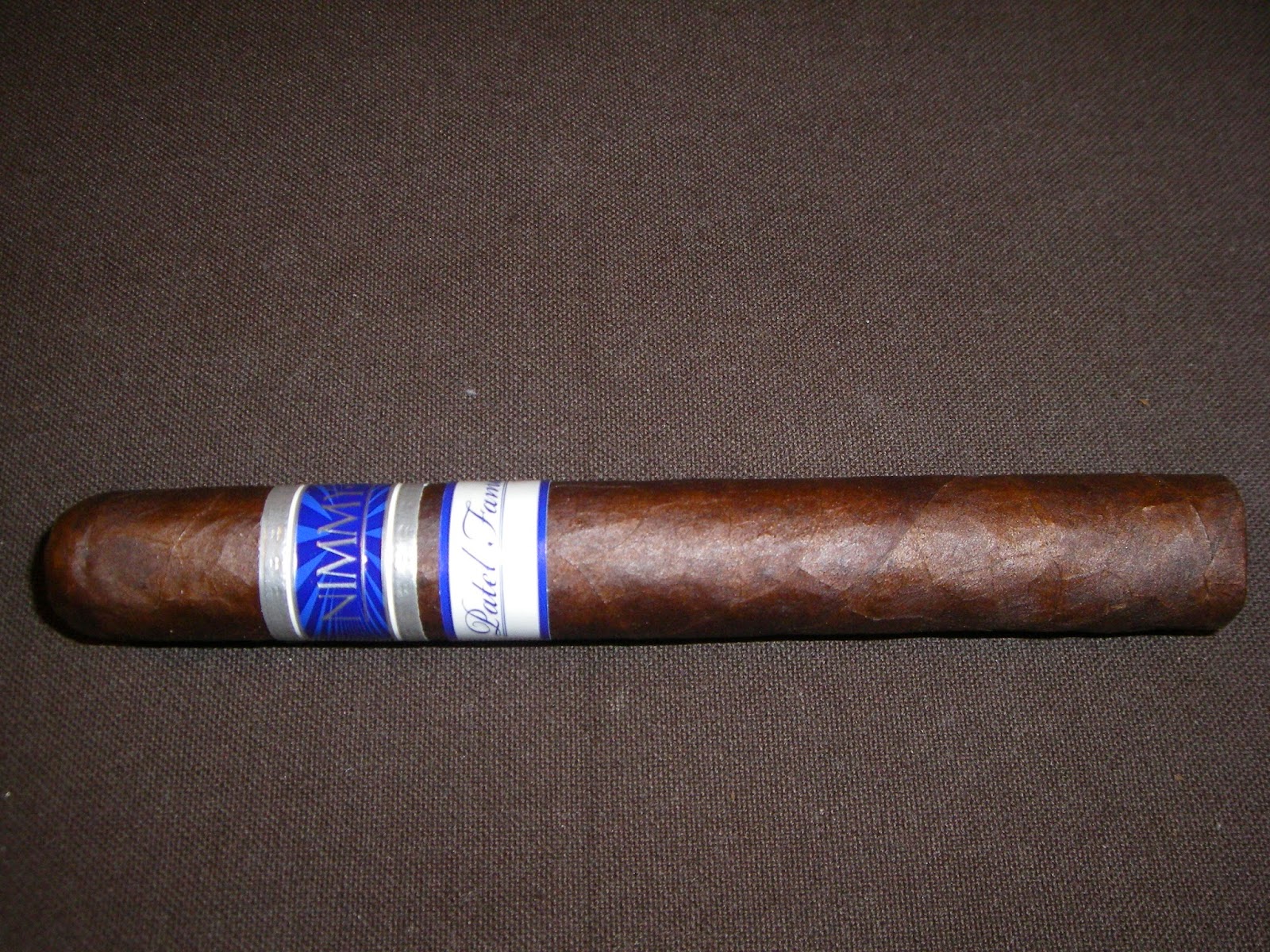 Nimmy D by Rocky Patel
The Nimmy D by Rocky Patel was one of several new releases by Rocky Patel Premium Cigars at the 2013 IPCPR Trade Show.  The cigar is a nickname for Rocky Patel's cousin Nimish Desai. Over the past few years both Desai, and Patel's brother Nish Patel have been playing an increasing role in the operations of Rocky Patel Premium Cigars.  Two years ago, Desai got his first namesake cigar – the Thunder by Nimish.  Both the Nimmy D and the recently Nish's Bold by Nish Patel are being released under the "Patel Family" umbrella and this is noted on the branding.  With the Nimmy D we get a cigar with a different flavor profile than the Thunder – and one that is more dialed back in terms of strength.  The end result is a very good release by Rocky Patel.

The Nimmy D features a Nicaraguan Habano wrapper, a Honduran binder from Jamastran Valley, and fillers from Esteli, Jalapa, and Honduras.  The cigar has been released in three sizes: a Robusto (4 1/2 x 56), a Toro (6 x 52), and a 6 x 60.  Today we take a look at the Nimmy D Toro – the size we smoked when we smoked the pre-release in October.
The flavor profile of the Nimmy D smoked for this assessment update was very similar to the pre-release.  Like the pre-release, there were notes of pepper, earth, chocolate, and sugar cane.  Following a similar pattern to the pre-release; there was a strong blast of pepper to start, then the pepper dialed back for most of the first 2/3 – before ramping up quite bold in the last third.  The big difference is that the chocolate notes emerged earlier on – and dissipated later on.  The flavors are still medium to full-bodied and still countered by medium strength.
The construction seemed much better than the pre-release version.  The burn required minimal touch-ups and the draw had a little more snugness to it.  There were no such issues this time around.
Click here for our pre-release assessment of the Nimmy D by Rocky Patel.
Summary
Burn: Excellent
Draw: Excellent
Complexity: Medium
Strength: Medium
Body: Medium to Full
Finish: Excellent
Assessment: 3.0 – The Fiver
Score: 90

References

Price:  $6.50
Source: Purchased
Stogie Geeks Podcast: n/a
Stogie Feed: n/a